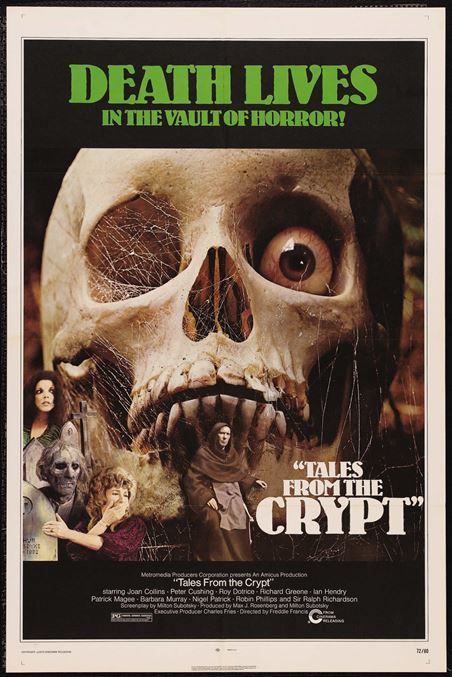 Sve u svemu: 4 / 5

Više o filmu: Imdb.com
Video

Petoro posjetitelja muzeja slučajno se izgube u velikoj kripti i nailaze na čuvara grobnice koji im počinje pričati priče o tome kako su svi pojedinačno umrli i zbog čega...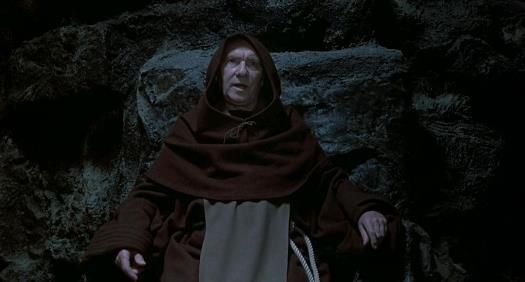 Tales from the Crypt franšize postoji uistinu puno. Iako nisam još upratio seriju koja je emitirana od 1989. do 1996., niti sam pogledao Demon Knighta, prvi spin-off film serije, pogledao sam Bordello of Blood iz 1996. i The Vault of Horror iz 1973., koji se smatra svojevrsnim nastavkom ovog filma. Horor priče popraćene omnibus konceptom oduvijek sam volio i pogledao sam podosta sličnih filmova, no TFTC ima jednu zanimljivu vibru koja se i u ovom filmu uspješno protegnula kroz pet zanimljivih i creepy priča. Priče su to koje govore o osveti, lošem ponašanju tijekom života, osveti zbog mržnje, nehaja i pokušaja ubojstava koje se manifestiraju kroz karmu prožetu fantasy elementima. Stoga ćemo, kao i uvijek kad recenziram omnibus, secirati priče i kratko ih prokomentirati.

1. priča: ...And All Throught The House

Uoči Božića, žena ubija svog muža u vlastitoj kući i pokušavajući se riješiti dokaza i tijela, čuje na radiju kako manijakalni ubojica šeće kvartom odjeven u Djeda Mraza i da se zatvore sva vrata i prozori...ženino dijete nesvjesno otvori vrata Djedu Mrazu pomisleći da je autentičan, a žena ne može zvati policiju upravo zbog tragova koje još nije sakrila...klasična priča o nepostojanju savršenog ubojstva, iako je ovdje ubojstvo odrađeno prilično šlampavo, po bijelom tepihu i nasred dnevne sobe, no blaga napetost se ovdje očituje i zanimljivost u toj kratkoći 15-minutne priče.

2. priča: Reflection of Death

Čovjek ostavlja svoju obitelj i odlazi s ljubavnicom u hotelsku sobu gdje nakon toga dožive prometnu nesreću. Budi se i želi stopirati do kuće, a kada se vratio, zatekao je svoju ženu s drugim tipom, jer mu je žena vjerovala kako je on umro, zatim odlazi do ljubavnice koja je oslijepila i koja mu govori da je mrtav, odlazi do ogledala i vidi sebe kao hodajuće truplo...pouka cijele priče je da ne varate ženu s golubom u rukama ni na bilo koji drugi način, jer će vam se karma odbiti na raznorazne načine, pa čak i na malo banalnije kao što je ovaj segment.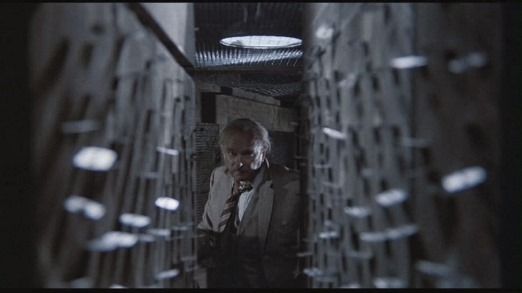 3. priča: Poetic Justice

Snobovski otac i sin gaje mržnju prema njihovom dobronamjernom siromašnom starom susjedu koji voli usrećivati djecu praveći im skulpture nalik na životinje. U namjeri da ga zaustave, otac i sin mu otmu njegove ljubimce te mu šalju čestitke za Valentinovo gdje piše kako ga cijeli grad ne voli, na što se starac objesi. No, njegov boravak u grobu ipak nije bio tako dugotrajan i neosvetoljubiv...segment prožet emocijama i stvaranjem želje svakom pojedincu da napravi ocu i sinu ono što im je starac napravio pri kraju priče, veoma jako, dobro koncipirano i nažalost, tužno za vidjeti pogotovo nakon poistovjećivanja s realnim svijetom. Odličan segment.

4. priča: Wish You Were Here

Ne toliko uspješan biznismen je pred financijskim krahom. Žena mu govori kako posjeduju kinesku figuru koja može ostvariti bilo koje tri želje, samo moraju biti precizno izrečene. Poželjeći bogatsvo, Ralph je primijetio kako mu se ono i ostvarilo, no sljedeće dvije želje poći će u potpuno krivom smjeru...ovo je interesantan koncept neigranja s astrološkim i mističnim stvarima, tipičan primjer pohlepne želje za (naj)boljim životom i rezultat pretjerivanja je postignut.

5. priča: Blind Alleys

Novi upravitelj doma za slijepe povukao je drastične financijske mjere kako bi sebi pružio ljepši ured i bogatu hranu za svoga psa, dok slijepim ljudima ne radi grijanje i nemaju ništa konkretno za jesti. Unatoč žalbama i primjedbama stanara, šef ih ignorira i neargumentirano odbija, a stanari se udružuju kako bi mu pružili jednako bolnu sudbinu, nakon što jedan od njih umre od hladnoće...za završnicu, ova priča nudi nam također igranje s emocijama, gdje jedva čekate da stvari krenu na stranu protagonista, koji su svoju osvetu, iako malo pretjerano i nerealno za slijepe ljude, napravili tako da su kroz mnogo zamki u Saw stilu isprepadali upravitelja. Jer - ona stara: oko za oko – će nas na kraju sve učiniti slijepima.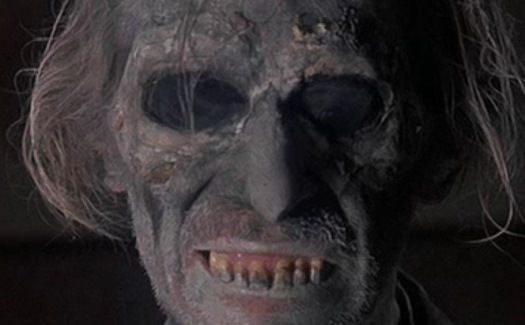 Zadovoljan sam Tales from the Crypt filmom, a isto tako znam da je i serija zabavna s veoma pametnim epizodama, no kako sad aktivnije gledam Twilight Zone original, serija će svjetlo gledanja dočekati malo kasnije. Za sve ljubitelje horor omnibusa ovo je zabavni must see.