Sve u svemu: 3,5 / 5

Više o filmu: Imdb.com
Video

Vještica iz predgrađa planira organizirati večeru, a glavni menu joj je dječak kojeg je zarobila. Kako bi odugovlačio kuhanje i odvraćao joj pozornost, dječak joj krene pričati tri horor priče...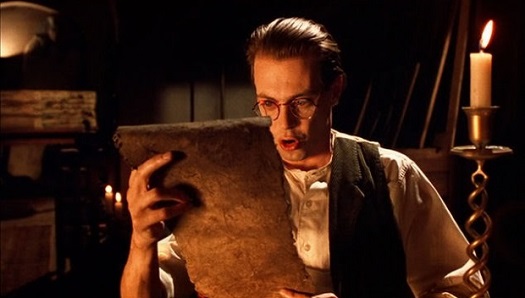 Ljubitelj sam horor omnibusa od malih nogu, a ovo je bio među prvim filmovima koji sam gledao, a da su te forme. Tijekom koronakrize morao sam se podsjetiti ovog užasno simpatičnog filma s početka 90-ih, kada su polako počeli izumirati ovakvi oblici filmova sačinjeni uglavnom od praktičnih efekata i šminke, gline i ostalih stvari te se baš vidi kako ovaj naslov pripada onoj drugoj polovini osamdesetih. Tales from the Darkside je zapravo film nastao prema istoimenoj seriji, a bio je zamišljen i kao treći nastavak poznatog Creepshow serijala od dvojice kreatora Georgea Romera i Darija Argenta, no za to ipak ne postoje nikakvi čvrsti dokazi. U ovom omnibusu i hommageu brojnim filmovima iz 70-ih i 80-ih godina gledamo glavnu priču koju sam opisao u uvodu teksta i tri različite priče koje prepričava dječak, a supotpisnici tih priča su Malcolm McDowell koji je preradio priču Arthura Conana Doylea, Stephen King i priča nastala prema japanskoj folklornoj tradiciji. Među poznatim i priznatim imenima tu su i neizostavni George Romero koji je s Kingom radio screenplay za drugu priču - oko filma se okupila stvarno impresivna kreativna i glumačka ekipa, a unatoč takvoj promociji, nije uspio puno zaraditi na kino blagajnama niti ostati nešto previše upamćen kao must-see horor film. Ipak, među B kategorijom horor filmova drži više nego solidno mjesto. Vjerojatno mu poneki gledatelji zamjeraju plastičnost, rupe i dječačku naivnost u svojoj light atmosferi koju nerijetko sadrži, ali to uopće ne mora biti tako ukoliko film ne gledate iz perspektive da ćete se uplašiti, naježiti ili previše zgražati. Ovo je jednostavno film light atmosfere (dovoljno govori okosnica priče u kojoj vještica planira skuhati dječaka, a koji ju od toga odvraća) s povremenim mračnim sekvencama, ali ono što svakako moram naglasiti je da je film užasno zabavne prirode i meni osobno iznimno simpatičan.




Prva priča naziva "Lot No. 249" govori o studentu Edwardu koji je prevaren od strane dvoje kolega, Susan i Leeja, krive za podmetanje krađe kako bi mu ubili šanse za dobivanje stipendije. Edward im se odluči osvetiti na način da oživljava drevnu mumiju i huška ju da ubije sve koji su mu se zamjerili...ovdje se nalazi lepeza poznatih glumaca, Steve Buscemi, Christian Slater, Julianne Moore, Matthew Lawrence, Debbie Hart...stvarno zanimljiva postava koja se okupila oko meni najmanje zanimljive priče od njih 3, ali ipak s ok završetkom i premisom. Malo je blesavo sastavljena i vidi se da je kreirana više da iznenadi nego da šokira sa svojom kvalitetom oko pažnje prema detaljima, ali ima nekoliko jako pamtljivih scena poput zabijanja buketa cvijeća u tijelo itd., blesavo, ali simpatično. Druga priča naslova "Cat from Hell" vuče asocijacije na priču Edgara Allana Poea, a riječ je o bogatom starcu Droganu koji unajmljuje profesionalnog ubojicu Halstona za jedno neobično ubojstvo - crne mačke, za koju vjeruje da nikako ne može umrijeti i da stvara veliko zlo njegovoj obitelji generacijama. Ovo je priča koja je možda najsporijeg tempa, ali s puno zanimljivih načina snimanja, odrađenih odlično s obzirom da je riječ o agilnoj i "neuništivoj" životinji. Treća priča pod nazivom "Lover's Vow" meni je osobno najupečatljivija i najbolje razrađena, govori o umjetniku Prestonu, koji u slijepoj ulici svjedoči pojavi čudovišta gargoylea koji kasapi njegovog poznanika. Gargoyle ga je poštedio zato što je Preston obećao da neće nikome reći što je vidio i da je vidio čudovište. To obećanje će se kasnije pokazati ključnim za njegov život...priča bazirana prema Yukki-onna, drevnom japanskom duhu, a ovdje možemo vidjeti svu raskoš korištenja efekata koje više ne možemo vidjeti u današnjim filmovima - potpuni splatteraj, posebna šminka, efekti, ma sve je na svom mjestu, kao da gledate produžetak filma The Gate.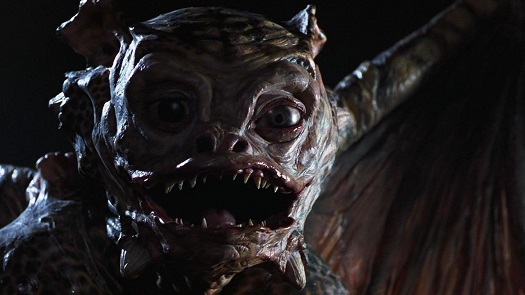 Uz sve svoje nedostatke i mane, Tales from the Darkside ipak je više nego dobar antologijski light horor film koji je okupio brojna zvučna imena i predstavio nam tri fora priče. Serije se nikada nisam dotaknuo, no možda i za to jednoga dana dođe vrijeme. Ljubiteljima starijih hororaca, svakako topla preporuka. Ostalima, baš i ne.