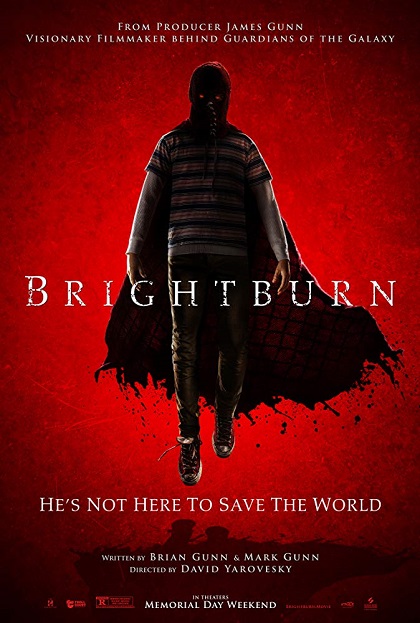 Sve u svemu: 3 / 5

Više o filmu: Imdb.com
Video

Jedne noći mladi bračni par svjedoči padanju svjetlosti s neba na njihov posjed, gdje se skrivala mala beba. Čini se idealna priča za spas čovječanstva, no 10 i više godina kasnije, "usvojeno" dijete s posebnim ponašanjem, potrebama i nadnaravnim sposobnostima kreće nanositi zlo svijetu oko sebe...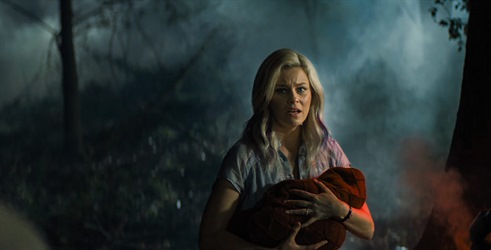 Brightburn je superherojski horor film - posebna kategorija horor filmova gdje kao "protantagoniste" gledamo glavne likove kako zbog raznoraznih okolnosti počnu činiti loše stvari - primjeri su dobri stari Toxic Avenger, a od novijih Hellboy, pa čak i Glass (iako nije razmatran horor filmom). Odmah vas početna radnja, kao i cjelokupna premisa oko filma može podsjetiti na Superman originse (dijete pada s neba u okrilje nove, ljudske obitelji), no događa se totalni opozit - umjesto da dijete počne dobro donositi svijetu i štititi ga od zla, ono upravo predstavlja zlo i s godinama dobiva sve nagone da to zlo počne i upražnjavati. Roditelji s vremenom postaju nemoćni, no i dalje ga vole, sve dok Brandon (Jackson A. Dunn) ne počne ozljeđivati ljude oko sebe. Redatelj David Yarovesky iza sebe ima nekoliko short filmova i horor The Hive iz 2014. godine te mu je ovo prvi pravi kino-projekt ovakvog obujma i zarade - dobro je kotirao na kino blagajnama te je na budžet od 10-ak milijuna zaradio preko 30 milijuna dolara. Producent filma - James Gunn, uvelike je poznat po suradnji s Marvelom u vidu Guardians of the Galaxy oba dijela, kao i po mock-superhero filmu Super, s kojim ovaj film može imati male poveznice, no o tome nešto kasnije. Kritike za ovaj film u globalu su bile sljedeće: dok su bili hvaljeni horor elementi i performans Elizabeth Banks (majke), Brightburn nije uspio ostvariti svoj puni potencijal te je u mnogočemu uspio zakazati. Sličnog sam mišljenja i ja.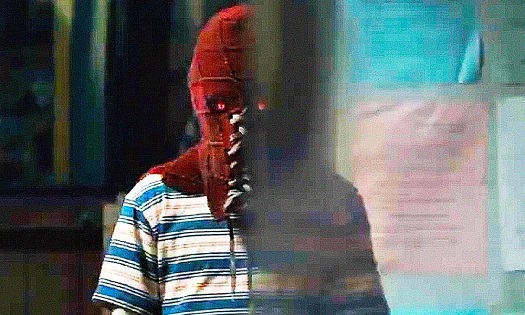 Prije svega, moram se osvrnuti na kompletan koncept filma. Dječak sve do svoje desete godine ponaša se kao i svaki drugi dječak, no s ponešto drugačijim obrascima ponašanja, sve dok ne krene u bliski kontakt s ostalim školarcima, prijateljima roditeljima i slučajnim prolaznicima koji mu se zamjere na najmanji mogući način. Izgradnja lika ima veliki potencijal, no s tom izgradnjom dolazi dosta propusta i gluposti - obitelj doručkuje, dječak počne jesti vilicu i zdrobi ju, roditelji vrlo blago na to reagiraju u smislu - nemoj jesti vilicu, kao da je sve ostalo oko toga normalno. To je samo primjer nekolicine scena koje vam sruše cjelokupan dojam o vjerodostojnosti prenošenja ideje, zamisli i karakterizacije likova. Plot holeova ima dosta i to je možda najveći uzrok mlakosti finalnog proizvoda. Nedovoljno pažnje posvećeno je malom u scenama, više se na roditelje nekad znalo fokusirati i to je izazvalo kontraefekt, no unatoč odličnoj glumi dječaka, moram priznati da mi je kao lik bio blago iritantan. S druge strane, moram pohvaliti atmosferu filma, kao i brutalna ubojstva - ona su zanimljiva i morbidna, napravljena s prilično dobrim efektima te su nastojali pružiti pravu hororičnost sa zgražanjem nad brojnim krvavim scenama. Također, pohvale idu na casting i na glumu, a i pitanje na koje do kraja nismo dobili odgovor - kako ga spriječiti? Kako spriječiti nešto što je super odbojno na sve i što predstavlja mračnog Supermana? Uvijek će biti načina, no bojim se da ćemo na njega morati dosta pričekati. Redatelj je rekao da ukoliko dobro prođe ovaj film, da će početi lagano širiti njegov universe - to nam govori i kraj, odnosno zanimljive mid-credits scene, gdje možemo vidjeti još nekoliko likova kako će se početi pojavljivati i o kojima će se vjerojatno snimati nastavci, pretpostavljam u potpunoj tajnosti, kao i ovaj film. Mogli smo vidjeti natruhe likova poput morskog čudovišta (Aquaman?) i vještice koja guši užetom (Wonder Woman?) - mnogi horor spinoffovi su mogući.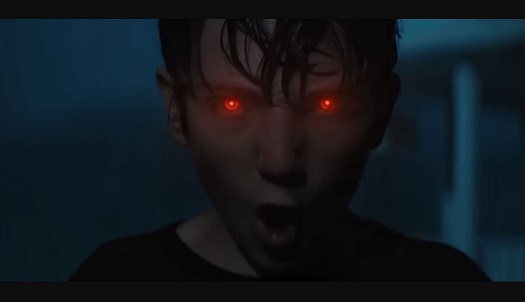 Za zaključak, Brightburn nam je ponudio zanimljivu premisu lika za kojeg se imala dobra ideja, no izostala je ispravna i korektna prezentacija kako bi se o filmu stvorio puno bolji dojam. Unatoč brojnim rupama, lošim ishodima i bedastim smjernicama, obiluje dobrim horor scenama i upućuje nas na moguće blistaviju budućnost svojih nastavaka, a vjerujem da ćemo uskoro i o tome nešto više čuti. Više prosjek nego solidan film, no ajd'.