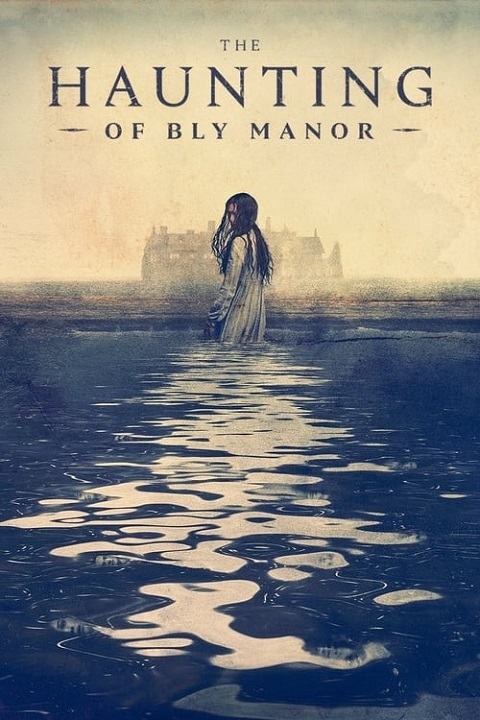 Sve u svemu: 3,5 / 5

Više o seriji: Imdb.com

Mlada dadilja Dani prijavljuje se na posao čuvanja dvoje djece u Bly Manoru, nakon tragične smrti bivše dadilje. Bježeći od svoje prošlosti, morat će se suočavati i s burnom prošlošću i jezivim događajima samog imanja i ljudi koji u njemu borave…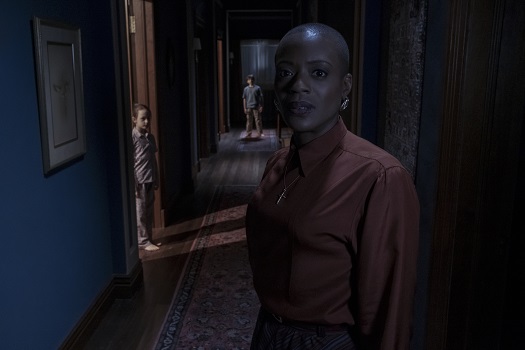 Veliki je interes za ovom serijom pobuđen odmah nakon što je pogledan The Haunting of Hill House redatelja Marka Flanagana, koja se slobodno može nazvati najboljom horor serijom ovoga stoljeća. Nešto tako inovativno, kompleksno, kvalitetno odrađeno i vrhunski scenirano i odglumljeno dugo se nije pojavilo na malim ekranima, a Flanagan sve više i više dokazuje da uz još poneka imena postepeno osvaja horor industriju. Moje oduševljenje serijom dijelili su mnogi, ali isto tako i interes za nastavkom "Hauting" priče, no koja se neće naslanjati ni na koji način pričom uz Hill House – najavljen je tako bio "Bly Manor", po uzoru na novelu "The Turn of the Screw" američkog autora Henryja Jamesa iz 1898. godine. Zanimljivo, ove godine je objavljen prema istom izvoru i horor "The Turning", no koji je užasno slabo prošao i da sam ga gledao, vjerujem da bih se jednako razočarao kao i većina. Ne znam što im je trebalo da iste godine kad i Flanagan planira slično napraviti sa serijom, odluče upotrijebiti istu priču. Kakogod, Bly Manor je došao na Netflix i dobili smo novih devet epizoda. Flanagan ima tendenciju korištenja sličnih glumaca kroz svoje filmove i serije, a ovoga puta iskoristio ih je otprilike 80% istih, samo u, dakako, drukčijim ulogama – povratnici Victoria Pedretti, Oliver Jackson-Cohen, Carla Gugino, Henry Thomas i Kate Siegel uvijek su rado viđeni i ostavljaju dojam kako im upravo ovakve uloge najviše leže i kako se kroz njih najkvalitetnije mogu izraziti.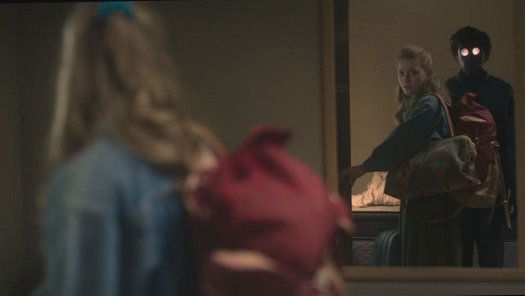 Bly Manor je najavljivan kao serija jednako tmurne, ali žanrovski ipak različite atmosfere nego Hill House – iako je ponovno riječ o ukletoj kući u kojoj su se nekoć dogodile tragične i okrutne stvari i da je cjelokupna situacija nanovo povezana s duhovima iz prošlosti (figurativno i doslovno), Bly Manor nudi potpuno drugačiju senzibilizaciju događaja – onu romantičnu. Promjena u stilu režije i pristupa snimanju epizoda nije se značajno promijenila – i dalje je uvod prilično nejasan i konfuzan, a kroz epizode gdje se svaka oslanja na pojedine likove počinjete spajati puzle i tako u posljednje dvije epizode dolazite do finalne kontekstualizacije i stvaranja kompletne slike onoga što smo mogli vidjeti otpočetka. Provjereni recepti su dobro funkcionirali i drago mi je što smo ih ponovno mogli doživjeti u drugačijem ruhu, no jesu li ovi novi recepti uspješno zaživjeli i dobro izbalansirali viđeno s neviđenim? Nažalost, ne onako kako smo očekivali, odnosno ne onako kako nas je kvaliteta prve serije naučila. Iznimno je teško nadvladati ili skinuti s trona, pa čak i stajati bok uz bok onakvom prethodniku, pa je stoga Bly Manor imao dosta tereta na leđima svoje kuće – napraviti kvalitetnu i u naletima istinski jezivu atmosferu, dojmljivu scenografiju, jako dobro razrađene likove i njihove priče i sve to nekako uokviriti u smislenu i relativno snažnu, čvrstu cjelinu.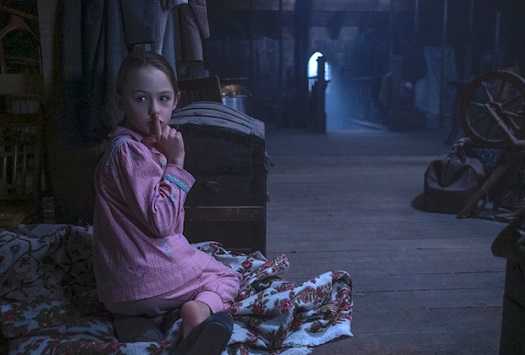 Od prve epizode gledamo postepeno razvijanje radnje i upoznavanje s likovima, ali i neke scene za koje možemo sumnjati da će nam se tek kasnije otkriti zašto su se tako manifestirale, što je kod Flanaganovog pristupa snimanju uvijek interesantno i upečatljivo. Ako je Hill House bio slow-burning po razvijanju radnje, onda je Bly Manor slowest-burning adaptacija neke priče u dugo vremena. Ukoliko niste ljubitelj sporog razvijanja događaja kroz postepeno razvijanje likova, postoji šansa da ćete od serije odustati nakon tri ili četiri epizode. Prava kulminacija događaja varira – dogodi se da pri sredini serije bude zapleta, ali opet u okviru velike priče ne dobijete puno toga, a dogodi se da i na početku neke stvari misterioznije prirode budu zanimljivije nego kada se otkriju ili pojasne. Kod ove serije situacija nema onu pretpostavku ili-ili, da će vas osvojiti, ili će vam biti neinteresantna, bljedunjava i monotona. Kod mene se u nekoliko naleta dogodila kombinacija tog dvoje. Romantični segment cijele priče bazično mi nije zasmetao, jer se iza i oko njega kriju brojne dodatne situacije i povezani događaji. Koncept serije je, osim što je slow-burning, isto tako i narativno nepovezan, imamo dosta odlazaka u prošlost, smjenjivanja likova, čak i puno više nego očekivano, pogotovo negdje pri sredini serije – kao da se dogodilo to da se ekspresno moralo pojasniti što se tu uopće događa i da se to moralo potkrijepiti kojekakvim argumentacijama iz prošlosti.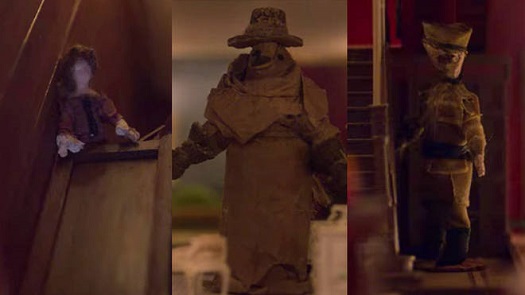 Stvaranjem poveće količine takvih scena izgubili smo oslonac serije u nekoliko navrata, a to je njena hororičnost i napetost. Zauzvrat, dobili smo prilično tužne obiteljske priče i priče stanara, dramatične okolnosti i tjeskobne situacije, koje s druge strane za pozitivno imaju to što stvaraju intenzivan psihološki efekt. Iako ih ima manje nego u Hill Houseu, osvrnut ćemo se na nekolicinu scary scena, ono što možemo vidjeti svakako se trudi biti inventivno, neočekivano i dinamično, tako da svaki put kad se dogodi neki duh, iskakanje ili nagli pokret, ponovno se oduševim kako ekipa takve scene ima u malom prstu. Apsolutno mi je zato krivo što ih ne iskorištava dovoljno često, čak i ispod razine. Spominjali smo kako se u prvoj sezoni dosta pojavljuju hidden ghosts u scenama, a sada je tih skrivenih duhova možda i duplo više - iako ih brojčano nema puno, mali broj njih se ponavlja jako puno puta i stvarno su creepy, neki od njih su plague doctor, dječak bez lica, vojnik i vikar. Stvar koju jednostavno ne smijem zaboraviti spomenuti svakako su glumci i njihovi likovi – djeca Amelie Bea Smith i Benjamin Evan Ainsworth su naprosto fantastični, kao i svi odrasli glumci, nikome se ne može pronaći zamjerka, ako je itko mogao prenijeti ovakvu atmosferu i kvalitetno je odglumiti kroz sve moguće emocije – to je onda ova ekipa. Svaka čast na castingu i na razradi samih likova, uvjeren sam da stvari nisu toliko bile zbrčkane u ponekim trenutcima i da se malo više pažnje posvetilo haunting trenutcima, da bismo dobili još bolji materijal. Wrap-up serije nije mogao biti očekivan, niti je nešto što sam iskreno očekivao ili čak bolje reći htio, ali je odrađen dojmljivo i ciklično, sa zatvaranjem svih mogućih eventualnih nejasnoća koje su se nakupljale.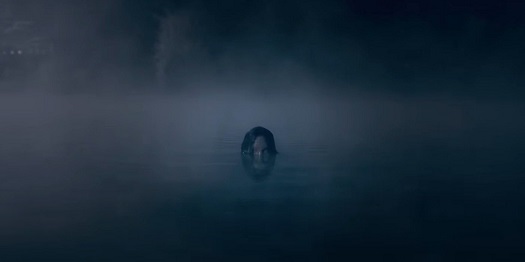 Da zaključimo – Bly Manor NIJE nastavak Hill Housea, NE SLUŽI kao njegov sljedbenik, NITI IMA NAMJERU biti sličan kao on. Bly Manor je dramatična i tužna priča koja se naraštajima vuče kroz sve stanovnike tog posjeda. Ona je u dovoljno segmenata creepy psihološki horor, ali isto tako je i romantična, iznimno crna, bezizlazna i melankolična. Ako joj planirate posvetiti vrijeme, posvetite joj i dovoljno živaca i volje, jer nema tu moć da vas uhvati na prvu, ali ako date priliku do kraja, mogla bi vas iznenaditi kako se priča (ras)plela. Mislim da je neka ocjena nadomak četvorci najbolje što od mene dobiti, što opet nije loše, ali nekako sam dojma da sam nešto putem gledanja nepovratno izgubio, a možda nikada nisam ni dobio.