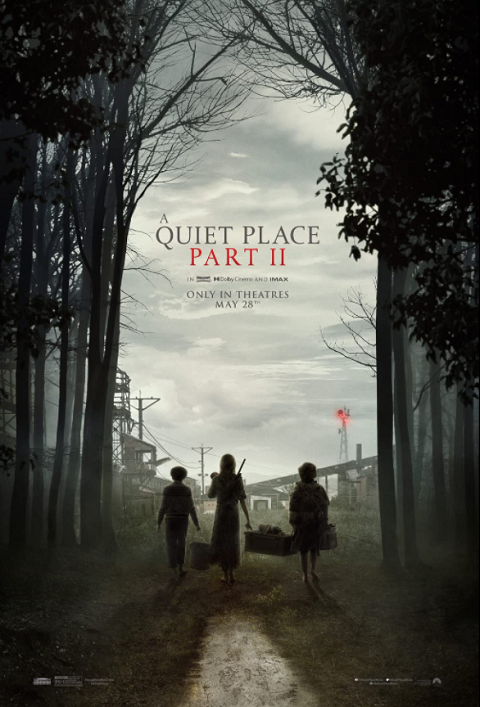 Sve u svemu: 3,5 / 5

Više o filmu: Imdb.com
Video

Nakon tragičnih događaja, obitelj Abbott sada se suočava sa strahotama vanjskog svijeta. Prisiljeni ući u nepoznato, shvaćaju da stvorenja koja love zvukom nisu jedine prijetnje koje vrebaju na putu...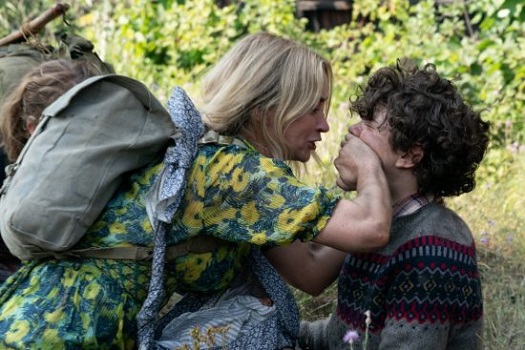 Ogroman uspjeh prvijenca Quiet Place, što se tiče i zarade, popularnosti, mjesta u pop kulturi, zagarantirao je već tada da ćemo nekad svjedočiti i nastavku cijele priče, kad god se ona najavila i realizirala. Dogodila se ta nesretna pandemija i odgađanja te otkazivanja brojnih naslova, ali Quiet Place dvojka jedan je od naslova koje sam strpljivo i s velikim nadanjima iščekivao. Dijelom je razlog činjenica da se postava oko filma gotovo uopće nije izmijenila, redatelj ostaje John Krasinski, protagonist prvog dijela i kreator ovog jako dojmljivog svijeta, a glumačku postavu i dalje čine odlična Emily Blunt i njezina "djeca" - Millicent Simmonds i Noah Jupe. Toj odličnoj ekipi pridružuje se i Cillian Murphy, a mi pratimo radnju koja se direktno nastavlja na događaje iz prvog dijela, točnije kako piše u uvodu filma, 474 dana od prvog pojavljivanja slijepih čudovišta/izvanzemaljaca koji love i ubijaju po zvuku. Drugi dio nepuno zaostaje za uspjehom originala što se tiče kino-zarade (skoro 300 milijuna dolara), no razlika je što je u njega uloženo četiri puta više, oko 60 milijuna dolara. Kritika ga je uglavnom pohvalila i percipirala kao dostojnog nasljednika, a ustvari je formula bila vrlo jednostavna, a nju Krasinski kao redatelj shvaća: potrebno je bilo ponoviti uspješne formule prethodnika i umiksati sve to u širu radnju, vanjski svijet u kojemu Emily s djecom upoznaje nove ljude, nove opasnosti i nastoji na nove načine preživjeti ovu post-apokalipsu. Rekao bih da je u tome uspio, iako u potpunosti dijelim dojam da nije uspio stati bok uz bok s prvim filmom, no svakako je za sve moguće boljke "drugog dijela i nastavka" premašio sva očekivanja publike.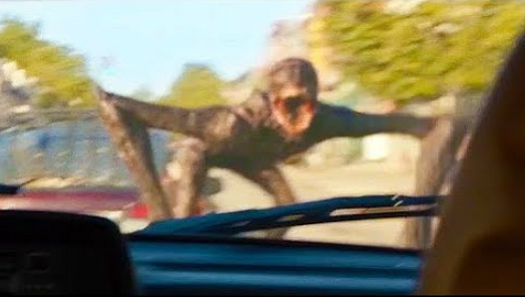 Krećemo s odličnim uvodom i povratkom u prošlost kako je do svega toga došlo, nešto što nam je nedostajalo kako bismo bolje posložili kockice, makar je u takvim filmovima nekada i bolje da ne zadiremo previše u razjašnjavanje događaja i kako se sve počelo odvijati. Primjerice, Cloverfield je imao fantastičnu mističnost oko sebe dok to nije krenuo objašnjavati s trećim, prilično slabim filmom. Drugi donosi nam sličnosti vezano za radnju, uključen survival mode koji se bazira na povremenim pojavljivanjima čudovišta, bježanje po nepoznatim područjima i odličnim igranjem sa zvučnim efektima koji su zapravo okosnica cijelog filma i odrađeni su na vrlo kvalitetan način. Dinamici filma povremeno prijeti usporena radnja, koja je razumljiva i shvatljiva zbog samog narativa, no nerijetko zna izazvati osjećaj nestrpljenja i željom za požurivanjem, sve do posljednjih 40-ak minuta filma, kada se stvari počnu odvijati u neočekivanom smjeru. Krasinski je svoju glumačku prisutnost morao zamijeniti drugom osobom, ne nužno i protagonistom, u vidu Cilliana Murphyja, koji je klasično odlično izveo svoju ulogu i namjenu u filmu. U drugom se dijelu ponešto više upoznajemo s čudovištima i frekventniji su u pojavljivanju, no neke njihove "sposobnosti" nisu mi baš najbolje sjele, u vidu inteligencije i snalaženja na Zemlji (ako su toliko inteligentni što možemo vidjeti po nekim scenama, onda su već trebali cijelu planetu osvojiti). Ono što je zanimljivo je da nam prilično uvjerljivo prikazuje post-apokaliptičnu situaciju. U kratkom vremenu zastrašeno je čovječanstvo evoluiralo u utabani kolonizirani oblik života, a zatim se razvilo korak dalje, u divlja bića koja se bezglasno okreću jedno protiv drugog. Na kraju, nemoguće je ne vidjeti ova odvratna stvorenja kao Covidove metafore i nemoguće je ne biti zadovoljan njihovom pojavom, koliko god nekad nelogičan i nebulozan bio razvoj scenarija u povremenim segmentima.




Stvarno ne viđamo često da je sljedbenik vrlo dobrog originala uspješno nastavio graditi priču, dizajniranu na kvalitetnim i inovativnim žanrovskim temeljima. Quiet Place II ima svojih boljki, ne možemo poreći da se u nekim situacijama i previše oslanjao na provjerene formule prvog, ali u dosta tehničkih i scenarističkih aspekata stoji suvereno i uvjerljivo. Zaključno s tim nemoguće je da onda ne budem ukupno zadovoljan pogledanim i reći da se čekanje nije isplatilo.