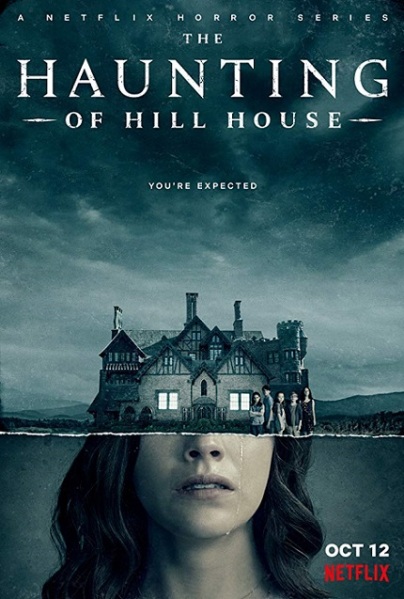 Sve u svemu: 4,5 / 5

Više o seriji: Imdb.com

Izmjenjujući se u prošlosti i sadašnjosti, sedmeročlana obitelj mora se suočiti sa svojim noćnim morama, jezivim sjećanjima i negativnim događajima koji ih proganjaju cijeli život, za vrijeme i nakon boravka u ozloglašenoj Hill kući...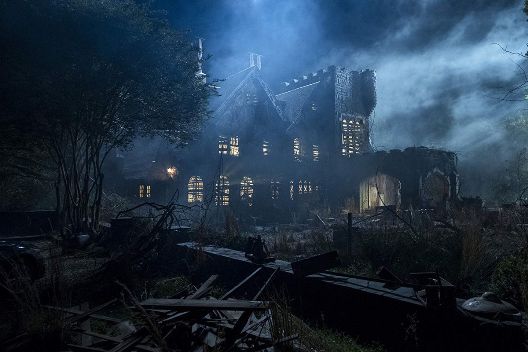 Kako je najavljeno u uvodnom postu o seriji, Haunting of Hill House moderna je i bitno izmijenjena verzija popularne novele Shirley Jackson istoga naziva, iz koje su se također izrodili filmovi The Haunting iz 1963. i Tha Haunting iz 1999. Kreator ove serije je već naveliko uvaženi horor redatelj Mike Flanagan, čovjek koji stoji iza filmova kao što su Oculus, Somnia, Hush, Ouija 2, Gerald's Game itd., a već je najavljeno kako će iduće godine izaći nastavak Kingovog Shininga, takozvani Doctor Sleep, oko kojega će Flanagan također biti angažiran. Imajući u vidu i Netflixovu produkciju te redateljev opus, ova serija, odnosno njena prva sezona, mnogo toga je obećavala, a samo tjedan nakon što je objavljena, postala je tema mnogim filmoljupcima, struci i općenito horor industriji, davajući joj epitete najbolje horor serije u mnogo, mnogo aspekata, hvaleći njenu kreativnost, psihološku crtu, inovativne scary momente, brutalno razrađenu i zaokruženu priču te igre efektima i načinima snimanja. Nakon što sam odgledao prvu sezonu (pročitao sam da će se raditi i druga), jedino što mogu na prvu reći je da sve te stavke i hvalospjeve s veseljem mogu i potvrditi. Haunting of Hill House pravo je osvježenje žanra, naizgled već dosadne scary kuće i reimaginacije istih, a opet, toliko kompleksna, autentična i proganjajuća priča da ću o njoj dugo vremena razmišljati.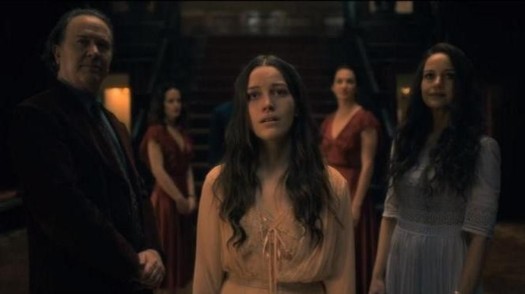 Dakle, po radnji, može se zaključiti kako će se kroz 10 epizoda životi i situacije članova obitelji naveliko izdetaljizirati i povući paralela sa svim prošlim događajima koji su prethodili užasima i nevoljama koje su ih snašle. Petoro blizanaca, Steven, Shirley, Theodora, Luke i Eleanor te roditelji Olivia i Hugh (od kojih u originalnoj priči nedostaju Steven i Shirley) useljavaju se u Hill kuću privremeno dok je ne prodaju, a otkako je sve krenulo, kroz ispresijecanu radnju doživljavamo negativne, strašne i turobne događaje koje ih međusobno razdvajaju, spajaju, zarate i pomire. Glumci koji ih utjelovljavaju mahom se skoro svi pojavljuju u spomenutim Flanaganovim filmovima, dok je Kate Siegel (Theodora) Flanaganova žena. Postoje brojne interesantne poveznice s originalom, kao i poneke s prethodnim filmovima, a što više naknadno čitam o seriji i njenoj triviji, ostavlja mi sve bolji i bolji dojam.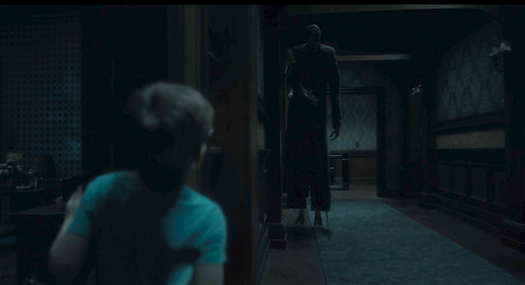 Epizode su kroz sezonu rezervirane za svakog pojedinog lika, odnosno, svaki član obitelji ima svoju "predstavljajuću", zasebnu epizodu, kroz koje se isprepliću s drugim likovima te na taj način dobivamo uvid u događaje iz mnogo različitih perspektiva, gdje su posebno kvalitetno povezane određene sekvence (nekih krucijalnih događaja). Takav pristup iznimno je osvježavajuć i potreban za kreiranje kompleksne psihološke radnje, tako da je svakako jedna od najvećih prednosti brutalno odrađen scenarij te priča, zahvalna i inspirirajuća za široko gledateljstvo, poglavito za one koji su izgubili vjeru u kvalitetne horor filmove i serije. Idemo malo pričati o horor elementima: pretpostavljate dakako da je riječ o ghost premisama, gdje i sam termin haunting house može biti predikt izlizane, sto puta viđene radnje i scare scena, no ovdje se koristio jedan sasvim drugačiji pristup taktikama plašenja: duga gledanja u scary prizore prije nego se pojave (pazilo se da ne budu standardno predinamični i brzi, što stvara dodatnu jezu), duhovi su zanimljivi, inovativni, raznoliki i kreativno realizirani, gdje na neki način svaki lik ima "svog duha" koji ga uglavnom proganja. Da ne idem u preveliku širinu pošto ni ne smijem zbog mnogih twistova i spoilera, krivovrata žena, Visoki čovjek, Čovjek sa šešrom, dječak u kolicima, duh iz podruma, samo su neki od mnogih pojava i nemani koje vladaju Hill kućom (neki i izvan nje).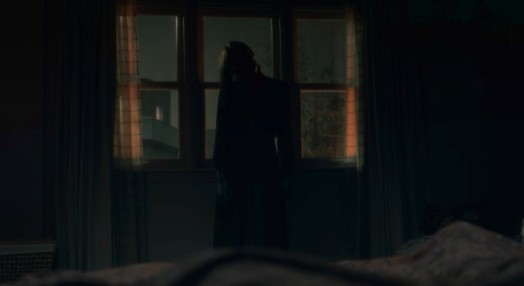 Osim što jezive scene nisu izlizane, napravljene su vrlo, vrlo maštovito i uglavnom uznemirujuće, dok naravno, ne možete u potpunosti izbaciti brojne klasične scare elemente i jezive skakalice. Moram prokomentirati i način snimanja: perfektna igra hladnim bojama, kutovima, širokim i užim kadrovima, popraćene odličnim efektima - jednostavno, cijelo vrijeme bio sam pozitivno iznenađen onim što sam svakom epizodom doživio. Poglavito što sam naknadno saznao kako postoje brojna skrivena pojavljivanja duhova, od kojih neke uopće nisam zapazio pri prvom gledanju. Seriju Flanagan i preporuča stoga da se pogleda dva puta. Vezano za igre snimanja, a i općenito, šesta epizoda nešto je najbolje što se dogodilo horor serijama općenito, so check it out. Vezano za glumu, apsolutno ne mogu naći negativnu stavku, od vrlo mladih glumaca, dječjih verzija likova, pa do odraslih, do sporednih likova - svi su maestralno i predano odradili svoje uloge te vrlo vješto dostavili strah i nelagodu publici. Kako se radnja odvija, zapliće i lagano raspliće, količina dramatike i tjeskobe i tužnih sudbina likova kod nekih gledatelja može izazvati osjećaj kao da se toliko toga napunilo negativnom da se isproljevalo svuda okolo i da je na nekin isforsirano, no valja gledati na tematiku i efektivnost te psihološku crtu koja je jedna od glavnih aduta filma kao na nešto pozitivno, barem iz mog kuta gledanja. Sam kraj serije ostavlja čak i potpuno drugačiji dojam, što je diskutabilno za sami nastavak priče i dosljednost, no sve je to nekako moralo biti "wrap up" i privesti se kraju.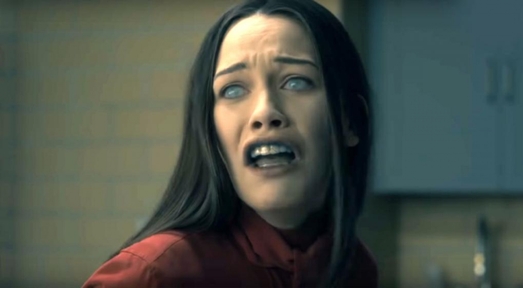 Iskreno i bez pretjerivanja - The Haunting of Hill House sve je što je trebalo horor žanru, posebice ghost podžanru koji je već naveliko nailazio na slijepu ulice neinventivnosti i repetitivnosti. Flanagan i Netflix po meni su pružili potpuno suprotno - kvalitetan i inovativan pristup scenariju, likovima, horor elementima, načinu snimanja, glazbi...ma, gotovo sve čega se možete sjetiti. Jedna od najtoplijih preporuka vama od mene na ovom blogu dosad, a vrijeme će pokazati što se će sa serijom u pogledu nastavka dalje događati.