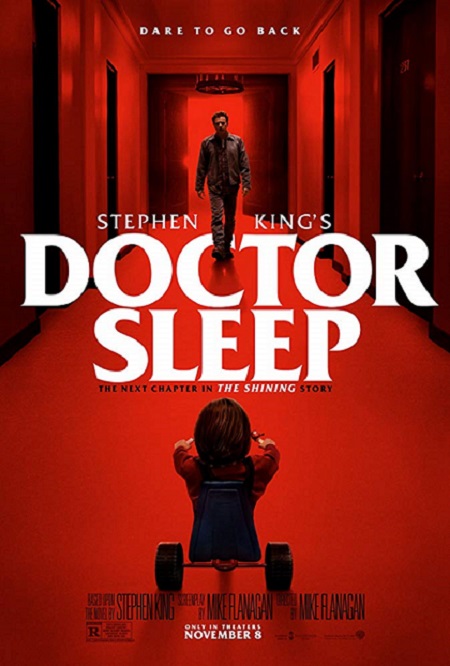 Sve u svemu: 3,5 / 5

Više o filmu: Imdb.com
Video

Godinama nakon događaja u Overlook hotelu, sada odrasli Dan Torrance mora zaštititi mladu djevojku sa sličnim moćima od kulta znanog kao True Knot, koji se hrane dušama kako bi ostali besmrtni...




Eto nam nakon duuugo, duuugo vremena, a do prije nekog vremena i potpuno nenadanog, nastavka kultnog Isijavanja. Vječni Stephen King odlučio se 2013. dovršiti ideju o nastavku i sudbini Dannyja Torrancea nakon događaja iz prve knjige te ju je imenovao Doctor Sleep. Poznata je činjenica da King nije bio ljubitelj Kubrickovog Shininga zbog raznoraznih izmjena naspram knjige, no isto je tako poznato da je adaptacija knjige iz 1980. nadaleko i naširoko popularnija od nje same. 17 godina poslije Kubrickove verzije pojavila se i miniserija u koju se King puno više ufa, te iako mi je i ta verzija bila sasvim pristojna i dobra, ipak nije ni u kojem smislu uspjela zasjeniti film iz 1980. Doctor Sleep se kao filmski nastavak direktno naslanja na Kubrickovu verziju, a režije se prihvatio Mike Flanagan, inače meni top horor redatelj desetljeća uz još nekolicinu, koji svakim svojim radom sve više pretače pravu horor atmosferu i jezivost u film (sjetimo se uradaka Haunting of Hill House, Gerald's Game, Somnia...). Kako čovjek voli probijati vlastite granice, odlučio je priličan rizik napraviti u svome životu te adaptirati Doctor Sleepa te napraviti film koji će se morati svidjeti i fanovima originalnog filma fanovima knjige. Je li u tome uspio? Prodiskutirat ćemo to kroz naredne rečenice, no ono što mogu primijetiti je da postoji priličan polaritet oko ovog filma, takozvani ''mixed reviews''. Najčešće se ne volim stavljati u tu skupinu gledatelja, no za DS ne mogu reći da nisam osjećao tu podijeljenost tijekom cijelog njegovog trajanja. Pomiješani osjećaji vladali su kroz cijelu priču, u jednom trenutku mi se više toga ne svidi, pa se onda film izvuče i osjećam da ga moram "opravdavati" sam sebi, u drugom trenutku sam vidno zadovoljan i pozitivan oko daljnjeg tijeka.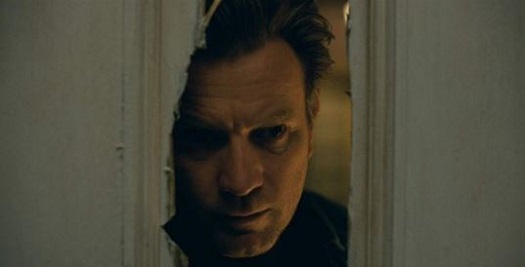 Prije svega, ajmo se fokusirati na tehničke aspekte: Mike Flanagan redatelj je koji jednostavno zna. Zna kadrovirati, upućen je u moderna stremljenja kvalitetnih horor filmova, a povrh svega znalački uspijeva prenositi neku vintage atmosferu, kakvu smo navikli gledati u filmovima desetljećima prije. Dakle - snimanje je besprijekorno. Tehnički gledano na vizualne i auditivne komponente, ne možemo tu pronaći neke mane. Ekipa je jednostavno znala što radi, a posebice u onim trenutcima reminiscencija, odnosno kada se radnja fizički prebacuje u stari Overlook hotel, za koji je, usput rečeno, Flanagan u potpunosti iskopirao Kubrickovu arhitekturu te ju odlično prenio. S druge strane, kad smo već kod hotela i prijašnjih događaja - imam osjećaj kako se film zapravo često odmicao od one prave atmosfere i duha cijele priče, moram priznati da nisam pročitao knjigu pa iskreno ne znam kako je ona napisana naspram Shininga, no što se filma tiče, u tome po meni Flanagan nije uspio, koliko god se trudio vjerojatno najbolje što je mogao: prenijeti mistiku, neogoljenost i pravu atmosferu originala. Uz to, najveća mana filma, odnosno cijele priče (dakle ne okrivljavam adaptaciju, već priču), po meni je ubacivanje drugih nadrealnih stvari u nju - kult vampira?, prah duše, hrpa sličnih nelogičnosti, zašto? To su segmenti koji mi se nisu svidjeli i koji su itekako utjecali na moj subjektivni dojam o filmu. Nekako mi se u 2 i pol sata trajanja filma najviše kroz glavu motalo: što je ovo svima nama trebalo, ovakav daljnji razvoj radnje? I koliko god sam htio vidjeti što se kasnije događa s Dannyjevim životom, možda nisam htio da se zagrebe površina u ovolikom razmjeru. Znam da se mnogi nećete složiti sa mnom, no ja koji sam osobno neupućen u knjigu nisam ostao zadovoljan viđenim po pitanju razvoja daljnje priče, pri čemu ne kritiziram film, već priču samu po sebi.
Međutim, valja napomenuti kako je Ewan McGregor savršen odabir bio za ulogu, kao i ostali glumci koji se u njemu pojavljuju, svi su odlično odradili svoj dio posla.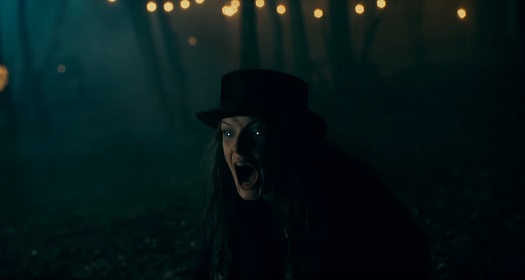 Doctor Sleep je tehnički gledano odlično snimljen, dorađen i vješto realiziran horor film, no ono što ga po meni ubija jest njegova inicijalna radnja, koju King nije trebao nastaviti, barem ne u takvom stilu. Flanagan je izvukao najbolje što je mogao od ponuđenog, tu mu skidam kapu, no složit ću se s onim dijelom kritike koji govori kako je film trebao trajati barem pola sata kraće. Ovaj film bio je vrlo velik izazov zbog razloga navedenih na početku i smatram da je, s obzirom na sve, vrlo dobro odrađen. Možda kad pročitam knjigu steknem potpuno drugačije mišljenje o pojedinim segmentima.