Sve u svemu: 2,5 / 5

Više o filmu: Imdb.com
Video

Grace i Richard zaručeni su par koji s njegovih dvoje djece planira provođenje zimskih blagdana u izoliranoj kolibi u šumi, kako bi se Grace i djeca dodatno upoznali i povezali. Taman kad priča oko njih počinje ići u pozitivnom smjeru, oko kolibe i u njoj počinju se događati bizarne, loše i neobjašnjive stvari...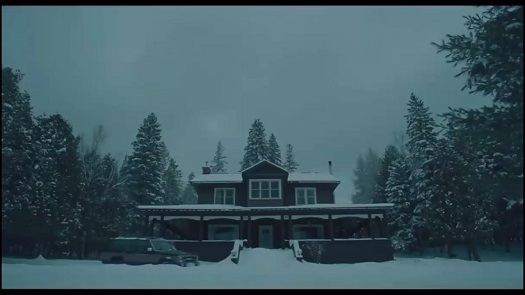 Prošlo je već sada bezobrazno puno vremena otkako sam napisao posljednju recenziju, a i pogledao neki pošten broj horor i filmova općenito. Kako je vanjski život ponovno postao aktivan, tako su i obveze i ostali hobiji postali puno učestaliji, pa je količina pogledanih naslova ozbiljno opala, a naravno, ništa ne može proći bez svekolike lijenosti da se natjeram napisati 400-injak riječi za neki pogledani naslov, pa se dogodi da od pogledanog filma, kao što je i u ovom slučaju, prođe po mjesec i pol dana bez da se pojavi osvrt na istog. The Lodge je film nekada ultra slavne Hammer produkcije, poznate po svojim Frankensteinima, Draculama, Wolfmanima i ostalim brojnim monster filmovima, a otkako se rebrendirao i nanovo postavio u funkciju, premisu mu čine uglavnom tmurni, nerijetko ghost horor naslovi poput Women in Black remake i dvojka, Winchester ili The Quiet Ones, ukratko - rutinski odrađene horor filmove koji uglavnom ne pokazuju nešto posebno ili nešto što nije već viđeno. The Lodge je film na kojeg sam se nabrijavao dobar dio 2019. godine, ne toliko zbog prijašnjih radova ovih redatelja, Severina Fiale i Veronike Franz (Goodnight Mommy), već zbog najavljivane pompozne priče i ultra mračne atmosfere u kolibi koja se nalazi u snježnoj zabiti. "Novi i bolji Hereditary", rekli su neki...o kako su se gadno prevarili. Istina je da je ovo slow-burning hororac za kojeg vam treba izvjesno vrijeme da se radnja zahukta i da se nešto konkretno počne događati, ali ovdje se to zapravo nikada nije ni dogodilo. The Lodge mi je ispao možda najveće razočarenje još od It Follows filma, kojega ljudi i dalje praisaju, a koji je mlak da ne može biti mlakiji. The Lodge je definicija mlakoće, bljedila i apsolutnog recikliranja nekih poznatih naslova. U nastavku objašnjavam na što se najviše oslanjao i zašto je sve to tako.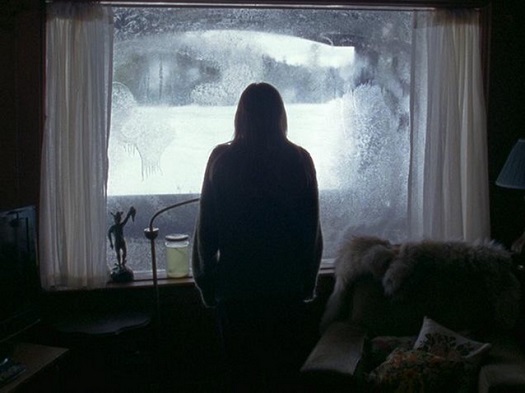 Prvo i osnovno, ono što je najveći problem filma - trudi se biti drugačiji, stalno pokušava pronalaziti rješenja od tehničkih aspekata, pa do izmjene u narativu priče, ali što dalje radnja ide, to postaju očitiji neuspjesi u tom nastojanju. Moram priznati da su mi visoka očekivanja pomogla da film opravdavam prvih sat vremena dok se radnja još razvijala, tražio sam neprestano pozitivne strane, "opravdavao" postupke u scenariju, glumačke poteze, svaku rupu krpao s odličnom atmosferom, ali nakon 50 minuta do sat vremena kreću ozbiljni problemi, kao da se odjednom scenarist zamijenio kao i cijela filmska ekipa, a film se u potpunosti izgubio u stvaranju poante i konkretnog zapleta i raspleta. Možda sam ja negdje nešto omašio, ali nakon toliko odgledanih filmova, ne vjerujem da je slučaj da sam u potpunosti promašio cilj i namjere prikazanog. Moram priznati da je atmosfera filma odlična i da upravo ona diže film iz potpunog promašaja, tmurnost, hladnoća, sve je odlično dočarano i učini vam se kao da ste vi u toj kolibi. No, to je među rijetkim stvarima zbog kojih sam film uopće i pristao dovršiti, osim neizvjesnog kraja što se tu uopće događa, iako nailazite na potpuno razočaranje, barem je tako u mom slučaju. Hereditary, Witch su filmovi koji su mi se neprestano vrzmali glavom nakon što se zaplet filma pojavi, a to je nešto što je s jedne strane pohvalno, da se uzori traže u takvim mračnim i slow-burning filmovima, a s druge strane je preočito, neinventivno i krajnje naporno. Ne mogu vam previše pričati o razvitku radnje budući da je dosta teško opisivo, a i vjerojatno zbog toga što se ustvari malo toga konkretnoga događa. Halucinacije, iluzije, nadnaravne stvari, psihičke promjene karaktera - sve je nekako obavljeno ofrlje, bez inovativnosti, gdje mi uopće nije jasno kako je netko tko se razumije u koncept sporih i mindfuck filmova uopće odobrio banalno detaljiziranje banalnih događanja u priči.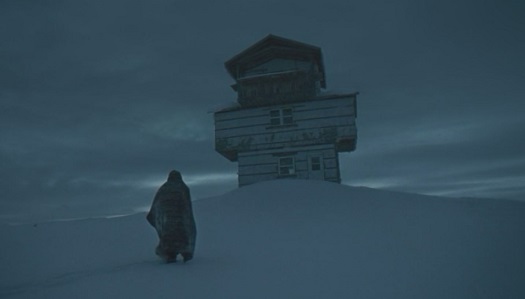 Marketinški stručnjaci najavljivali su ovaj film kao "novi, bolji Hereditary", mislim da je situacija potpuno obrnuta i da se Hereditary kao naslov uopće ne bi smio stavljati u kontekst i poveznice s ovim uratkom. Slabo, nedorečeno, blesavo, ali s odličnom atmosferom koja ga vjerojatno jedina i izvlači. Razočarenje na entu.