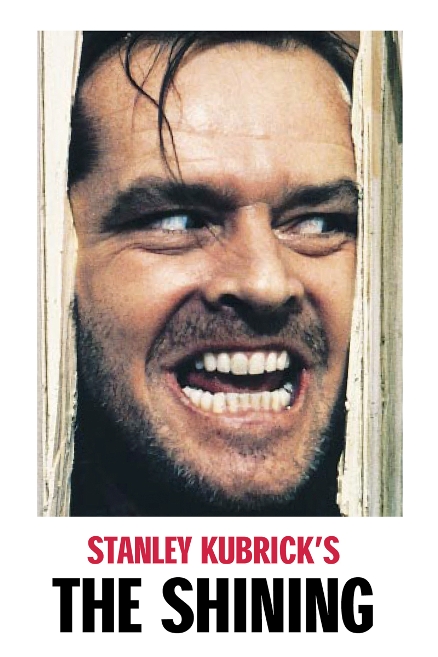 Sve u svemu: 5 / 5

Više o filmu: Imdb.com
Video

Potpisujući ugovor s vlasnicima Overlook hotela, Jack Torrance, pisac i nekadašnji učitelj pristaje na zimsko sezonsko čuvanje hotela, gdje seli i svoju ženu i sina. Naknadno saznaje za hotelsku nasilnu prošlost, a po dolasku tamo, lagano počinje gubiti živce te se krene psihotično i nasilno ponašati. Ponašanje je primijetio njegov sin Danny, koji pomoću svog dara predviđanja budućih događaja, takozvanog 'Isijavanja', pokušava vanjski svijet obavijestiti o užasima koji su se u hotelu počeli odvijati...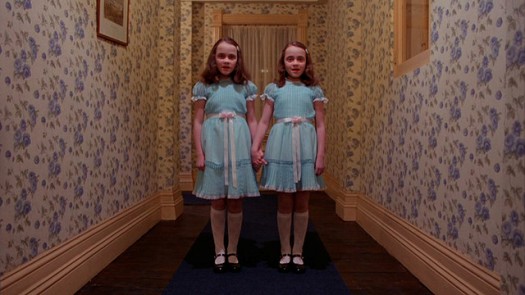 Evo nas na 500! Za službeni 500. tekst o nekom horor filmu (ima ih i više, no računamo trenutno dugometražne filmove) na Groblju horora, mislim da idealniji odabir od trenutno nekomentiranih filmova ne može biti nijedan drugi nego Kubrickov The Shining, realiziran prema kultnom djelu još kultnijeg Stephena Kinga. Da ne idemo u preveliki uvod i opisivanje činjenica i podataka koliko je ovaj horor utjecao na pop-kulturu te horor i filmsku industriju općenito, više ćemo se bazirati na spominjaju genijalnosti po pitanju režije, adaptiranog scenarija, glume i ostalih elemenata koji su ovaj film učinili (i do dan danas) jednim od vrhova kinematografije horor filma. Iako se doduše g. King ne bi složio s Kubrickovom verzijom adaptiranja knjige, budući da je određeni broj karakteristika iz knjige izmijenjen, nadograđen ili jednostavno ispušten, publika i struka obrglili su film i King tu više nije imao puno za reći, već se posvetio 17 godina starijoj istoimenoj mini-seriji koju je isto tako i producirao, iako nije polučila ni približan uspjeh kao film. Odmah ću pri početku reći kako sam više puta pogledao i ovaj film i miniseriju te da miniserija u brojnim momentima uistinu daje kvalitetno odrađene elemente iz knjige, dok ih je Kubrick u filmu prilagodio filmskoj publici, različitim kinematografskim pristupima, igranjima s vizualnim rješenjima (i nerijetko živcima glumaca po pitanju "dresure" istih), tako da je The Shining iz osamdesete, kako King kaže, tek približna reflekcija romana. Bila ona približna ili ne, The Shining je kao horor film apsolutni pobjednik.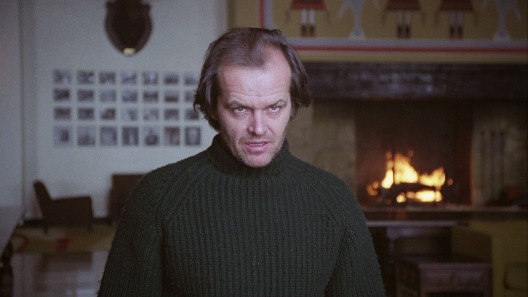 S obzirom da film nisam gledao preko 11 godina, otprilike otkako imam blog, stvari oko tadašnje i današnje percepcije znatno su se, jasno, promijenile, ali ostao je taj doživljaj impresivne atmosfere koju ogroman sablasni hotel može ponuditi, to je Kubrick savršeno iskoristio (iako, dakako, uvijek može još pokoji segment biti dobar aditiv), a uz to, okupio je glumačku ekipu kojoj je vjerovao i koju je dugo, dugo promatrao i izučavao da uprizorenje svojih likova dovedu do maksimalne razine. Neuništivi Jack Nicholson dobio je jednu od svojih najpoznatijih uloga, maleni Danny Lloyd nije mogao balansiranije, konkretnije i moćnije odglumiti dijete s posebnim mogućnostima, a tu imamo i briljantnu Shelley Duvall koja i sama kaže kako joj je ovo bila najteža uloga karijere. Nadalje, gledano s tehničke strane, kod Kubricka svi dobro znate koliko je potreba za poliranjem detalja krucijalna, pa tako sve što vidite znate da je odrađeno ni u kojem slučaju kampanjski ili nepromišljeno, a u svakom se filmu pošteno potrudi da ponudi neke nove kinematografske mogućnosti, bile one revolucionarne ili samo rijetko, rijetko upotrebljavane. Veoma pamtljive scene potoka krvi iz lifta, strašne babe s broja 237, dvije ghost blizanke ili natpis Redrum nepobitni su vječni reminderi na psihološku složenost filma, a dovoljno govori činjenica u svojih 2 i pol sata film ima tek nekoliko vizualnih pamtljivih scena, mnoštvo toga ustvari se bazira na psihološkim igricama i stvaranju jezive i uznemirujuće atmosfere. Svima dakako preporučam da pogledate director's cut verziju, budući da ona sadrži mnoštvo horor scena koje su po meni nepravedno izbačene iz rutinske minutaže filma, tako da postoji šansa da, ukoliko budete gledali skraćenu verziju, ne budete imali potpuni dojam ili ćete osjetiti nedostatak nekih obilježja filma.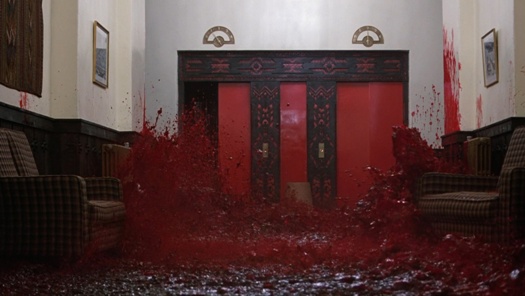 Nepotrebno je predlagati ovaj film za gledanje, ako to već niste, ne znam što čekate, ako jeste, onda se vjerojatno u svim segmentima slažete s mojim mišljenjem. Što se mene tiče, nije loše pogledati i miniseriju, čisto da se ustvrde neke razlike između prilagođenog i vjerno napisanog scenarija na temelju knjige, no gledano atmosferno, tehnički, glumački, emocionalno i po razini hororičnosti - Shining i dalje suvereno gospodari horor industrijom.