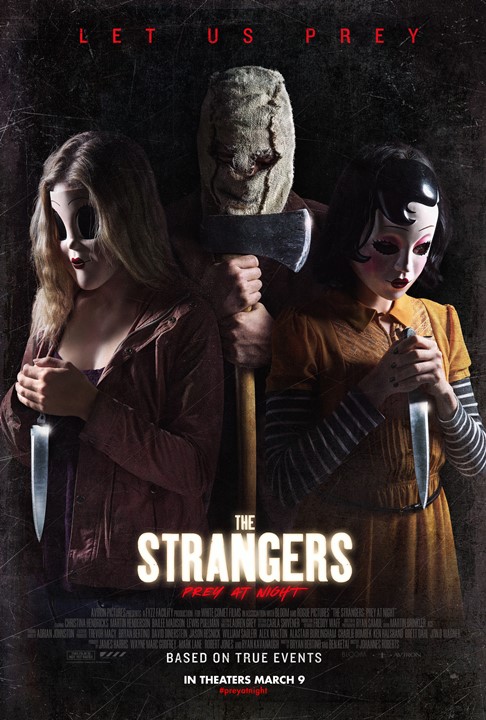 Sve u svemu: 2 / 5

Više o filmu: Imdb.com
Video

Četveročlana obitelj na izoliranom imanju doživljava teror od strane troje nepoznatih, maskiranih i naoružanih uljeza...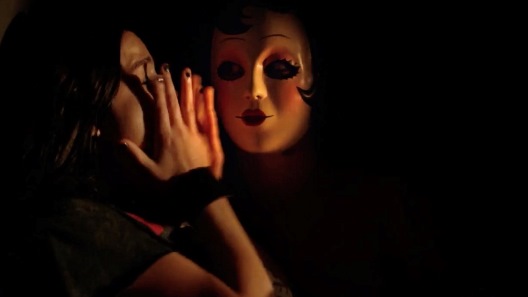 Deset godina poslije dolazi nam drugi dio veoma popularnog hororca The Strangers. Ovoga puta režije se uhvatio Johannes Roberts, koji iza sebe nema neke pamtljive projekte, većinom horor i triler orijentacije. Koliko se sjećam, još od izlaska prvog dijela se najavljivao nastavak jednog od ponajboljih hororaca prve desetine 21. stoljeća, a potrebno je bilo dosta dugo vremena da se on i ostvari, pretpostavljam da su postojale raznorazne opstrukcije oko scenarija. Liv Tyler, junakinja iz prvog dijela, trebala se pojaviti odmah na početku drugoga i tragično završiti, no to se ovoga puta nije dogodilo. Daklem, što imamo s toliko očekivanim drugim nastavkom? Šema je ista: izolirani dom, ovoga puta proširenija obitelj, a s druge, one antagonističke strane imamo ponovno veseli maskirani trojac koji je ovoga puta još luđe i agresorskije nastrojen nego prošli. Zapravo, ovdje ni nije riječ o nekakvom nastavku, nego više o nekakvoj izvedenici originalne priče, koja je navodno bazirana prema istinitim događajima. Uznemiravanje traje klasično cijeli film, no s većim uplivom akcije zbog većeg broja potencijalnih žrtava i širim mogućnostima zastrašivanja i održavanja kakve-takve napetosti. Što onda ne valja u ovom već provjerenom receptu? Odgovor je jednostavan, a ne znam kako nije bio scenaristima: zato što je*eno već postoji.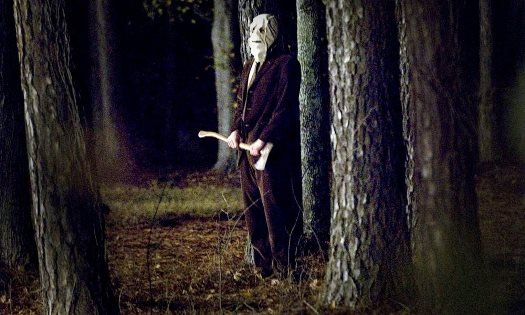 Dvojka je mogla otići u dva smjera, što kod podijeljene publike i jest: koristiti se istom formulom kao i prvi dio, uvesti malo brojnije likove, koju foru zastrašivanja više-manje, koje oružje, drugačije mjesto radnje i voila, eto fanovima novih sat i pol zabave, no u mom slučaju film je ošao u drugom smjeru. Kao poklonik originala, nevoljko me zasmetalo to što je film nevjerojatno klišejiziran i isprazno napisan, možda bi najbolji epitet koji bi mu se mogao dati bio cheesy. Ono što je najkritičnije - film je pravi prikaz modernog hororca za današnje teen gledatelje - (ne)uspješne poveznice sa starijim horor filmovima te bespotrebno forsanje power balada osamdesetih (koje btw uništavaju jezivi vibe filma). Da, najveći problem filma je manjak scary scena, više uopće nije toliko intrigantno vidjeti uljeze kako borave u jednom mračnom kutu kuće, dok se drugi šeće vani, a treći kruži vozilom u slučaju da se nađe 'hrabra' osoba koja bi pokušala pobjeći malo dalje. Nažalost, ''odljubio'' sam se od troje antagonista koji su nekoć po meni puno trezvenije i uvjerljivije terorizirali nečiji posjed. Drugačije metode uhođenja se dakle najviše očituju po tome što uljezi uopće nisu toliko suptilni i tihi kao prije, više se toga bazira na agresiju, lov i ponekad (ne)opravdana zastrašivanja. I da, kraj mi osobno nikako nije legao, vjerojatno emocija potencirana konstantnim razočaranjem tijekom filma. Da ne bi bilo da me uistinu sve ubija, makar bi teško bilo naći pozitivnu stvar, gluma je uistinu na dobroj razini, makar je razrada likova ubij bože - neinventivno, nezainteresirano i ofrlje odrađeno.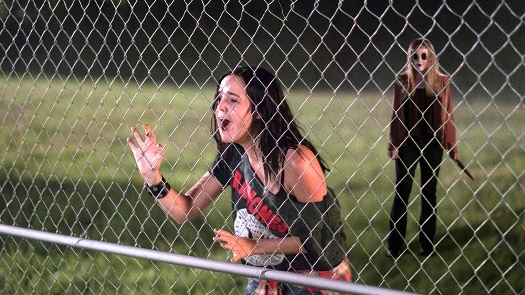 Toliko je godina prošlo, a nažalost, dobili smo ipak nepotreban, izlizan i bezvezan nastavak, kojemu vođenje po uspješnoj formuli ovdje nije nimalo koristilo. Ničega novoga ili autentičnoga ovdje nećemo vidjeti, a čak ćemo se i manje zabaviti i zastrašiti nego što smo se deset godina prije. Hope that's it od ove ideje, neka ostane kako je, da ne kvarimo dalje.