Sve u svemu: 4 / 5

Više o filmu: Imdb.com
Video

U ranom razdoblju kolonizacije Engleza u američku Novu Englesku, siromašna obitelj suočava se s disfunkcionalnosti nakon susreta i pojava vještica i okultnog...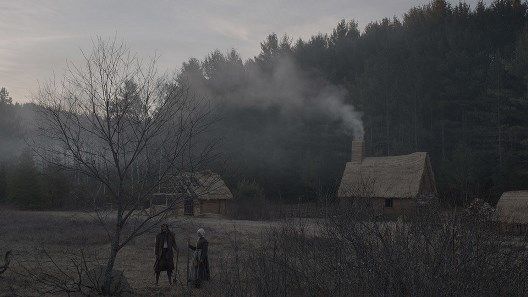 Debitantski film Roberta Eggersa, Vještica: Narodna Priča iz Nove Engleske, prikaz je povijesnog razdoblja u cijeloj svojoj strukturi; od mjesta i okoline radnje, pa sve do govora starinskim jezikom, koji je, naravno, pojednostavljen radi boljeg razumijevanja. Tradicionalni elementi povezani snažnim unošenjem kalvinizma u život ruralne obitelji koja je praktički nastanjena u divljini okruženoj šumom, dovoljno govori o zatvorenosti kruga i u kojem bi nas smjeru film mogao odvesti, jednom kad se poganstvo pomiješa s religijskim, slobodno možemo reći, fanatizmom. Sedmeročlana obitelj, muž, žena i petoro djece, počinje doživljavati loše stvari jednom kada im novorođenče nestane, a polja im počinju odumirati. Okreću se jedni protiv drugih, počinju padati optužbe, a u narativu isprepletenom jezivim i nesvetim sadržajem i okolinom, gledamo potpuni raspad zajedništva i obiteljskih zakona. Uz odličan soundtrack koji stvara pogodan ugođaj uz hladan, siv i maglovit krajolik, film postaje poligon dobre atmosfere te se primjećuje kako je većina pažnje oko logistike filma otišla na stvaranje nekomforne i često klaustrofobične situacije. Unatoč pogođenoj atmosferi, film nije ispunio moja očekivanja i hype koji se oko njega digao, budući da idealna atmosfera i postava seta nisu sami mogli uspjeti dovesti film do maksimuma kvalitete. U narednom paragrafu pojasnit ću što me je točno zasmetalo i zašto film nije odličan, kako mnogi to znaju reći.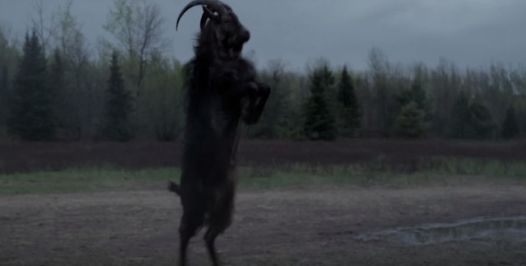 Prvotno, gledano sa subjektivnog dojma, filmovi s vješticama uvijek su mi bili slabija točka, dosadnjikavi, ne previše inventivni i počesto bizarni filmovi (ne brojeći iznimke u žanru), koji nastoje s upražnjavanjem raznih poganskih krvavih običaja nanijeti efekt na gledatelju. S te strane, film mi nije izgubio snagu, budući da ja atipičan witch film, gdje se u kontekstu vremena (što nije nimalo lak zadatak), nastojalo staviti obitavanje i djelovanje vještičjeg legla, no s puno drugačijim oblicima nanošenja boli protagonistima. No, film je u svemu tom pokušaju inovativnosti u radnji i dramatizaciji događaja nerijetko bio usporen. Naravno, svatko doživljava tempo usporenosti na svoj način, no poneke puževske scene uspjele su iznjedriti interes i iščekivanje budućih radnji, iako se slabost vidi u nastojanjima da se bude dramatičan, a zaboravljalo se tu i tamo na dinamičnost i brži razvoj događaja. Gluma je veoma kvalitetna i vješta, cijela obitelj odlično je iznijela napetost, strah, ljutnju, tugu i očaj u za to predviđenim situacijama i to je ono što je znatno dalo na boljitku priče i mogućnosti uplivavanja u život protagonista. Kraj filma daje nam sve ono što smo čekali tijekom cijelog filma, manifestaciju zla, no ne nužno i ono što smo priželjkivali, sve je stvar osobnog dojma.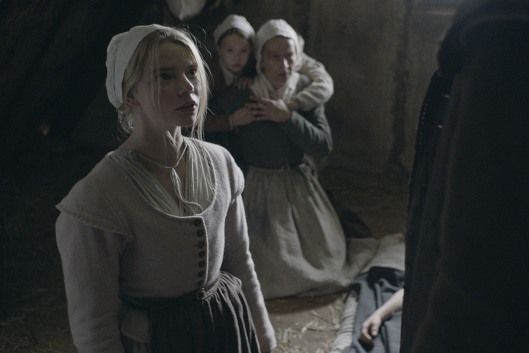 The Witch je kvalitetan, precizan, pomno odrađen povijesni film s brutalnom atmosferom, no s problemima blage usporenosti, ne toliko scary scena koliko se očekivalo da će biti i podosta neočekivane narativnosti, što ga može nazadovati ili uznapredovati, gdje samo gledatelj donosi konačnu odluku. No, u svakom slučaju, jedan od boljih witch filmova koje sam imao prilike gledati.