Sve u svemu: 3,5 / 5

Više o filmu: Imdb.com
Video

Troje izgubljenih duša završava u paklu, preciznije na đavoljem karnevalu, gdje se suočavaju s grijesima koje su učinili tijekom života...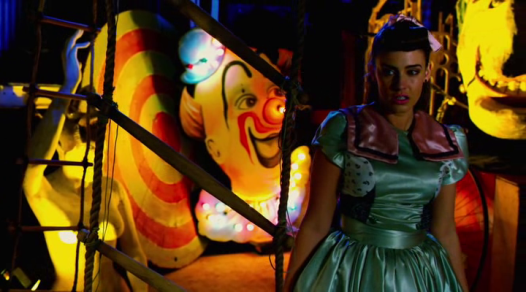 Ovaj simpatičan i podosta kratak (50-ak minuta) horor mjuzikl napravljen je od strane Darren Lynn Bousmana, čovjeka kojeg smo prije mogli viđati u Saw II, III i IV, 11-11-11, a također i u Repo! The Genetic Opera koji je bio još jedan mjuzikl svoje vrste. U htijenju da napravi nastavak Repa!, Bousman je skupljao scenarij sa svojim scenaristom, međutim, u tom periodu rodila se ideja za ovim filmom. The Devil's Carnival je lako, a opet teško opisati - riječ je o filmu prepunom boja, šarolikosti i one cirkusantske atmosfere, ispunjene glazbom raznoraznih orgulja i pojavama svakojakih kreatura iz pakla. Ne baš kao nekakav freakshow, ali nekakva vrsta pseudonima za "veseli pakao". Radnja se bazira na troje ljudi koji iz svojih nesretnih stvarnosti dolaze u potpuno novi svijet, u scenografiju koja je u potpunosti obogaćena cirkuskim šatorima, konfetama, šarolikim personama i slično.Terence Zdunich, scenarist filma, u suradnji je s Bousmanom planirao kako bi ovo možda mogao biti prvi od nekoliko "chaptera" gdje bi se prikazivao odnos grijeha i čovjeka u paklu, no međutim, ništa od toga. Bez pretjerano velikog uvoda, Devil's Carnival je simpatičan film kojemu baš može pasati ona krilatica: kratko, ali slatko.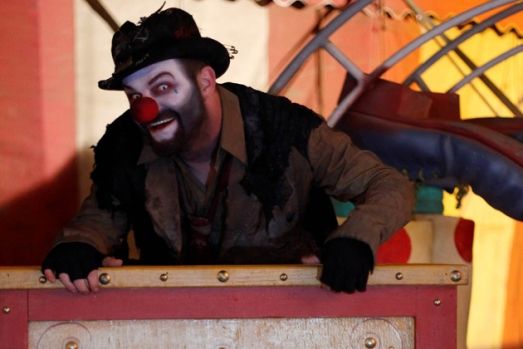 Ono što me najviše uvijek fascinira su make-up zasluge i svakojake maske koje možemo susresti u ovakvim fantasy filmovima, i kao što sam i očekivao sudeći po slikama, likovi su napravljeni interesantno, minimalizirajuće i opušteno, glavnom antagonistu, ako ga tako možemo nazvati budući da je on sinonim antagonizma, Luciferu, šminku su morali skidati čak sat vremena nakon snimanja. Još jedna interesantna stvar je što se film u potpunosti morao snimati tijekom noći budući da niti u jednoj sceni nema daška sunčeve svjetlosti, kako je i predviđeno budući da je riječ o podzemlju. Osvrnuo sam se već da ovdje pričamo o mjuziklu, tako da valja napomenuti da soundtrack krije 12 pjesama, od kojih su mi sve bile veoma vješto ukomponirane, zabavne i animirajuće. Što se tiče flopova, relno je da je film mogao biti ponešto bolje posvećen scenarističkim zahvatima u kojima bilježim poneke nejasnoće koje se naziru kada se ne zna točno o kojem je liku riječ, odnosno, nisu nam to dobro predstavili, onoliko koliko su mogli. Inače, ideja oko suočavanja sa svojim grijesima u paklu stvarno je ok realizirana te se ovdje nameću tri različite, a opet dobre priče.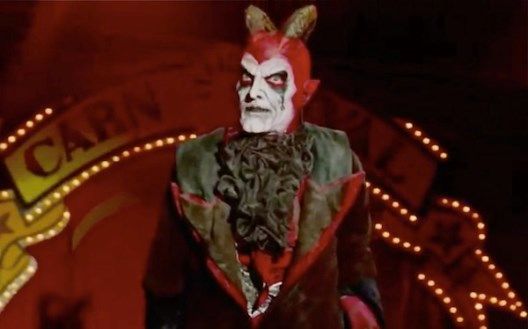 Ovaj mali horor piknik pogledajte ukoliko vam paše obilje vizualnosti, puno pjesama i blaga kaotičnost, meni se u načelu film svidio i nije bio nametljiv. Sve što sam vidio nekako je simpatično, u tjedan dana snimljeno i servirano ne s prevelikim očekivanjima.