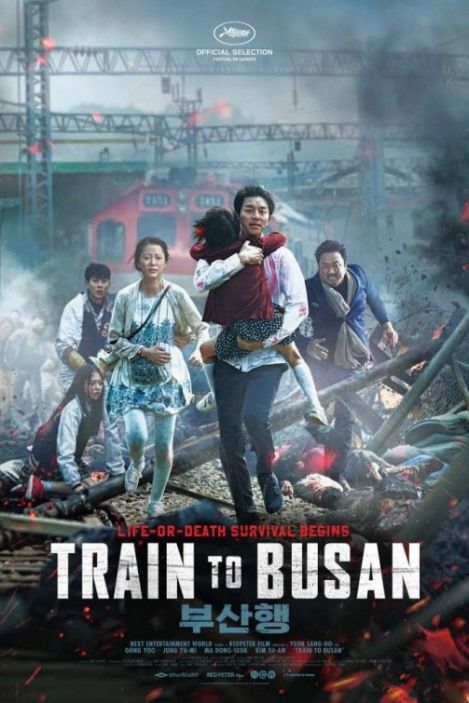 Sve u svemu: 4,5 / 5

Više o filmu: Imdb.com
Video

Dok se zombie virus širi Južnom Korejom, pratimo događaje nekolicine putnika koji putuju vlakom iz Seoula do Busana i njihovu borbu za preživljavanjem...




Zanimljiv azijski horor film stigao nam je krajem prošle godine, a obrađuje ne toliko uobičajenu temu zombie epidemije primarno u vlaku, gdje se polagano upoznajemo s likovima koje ćemo pratiti kroz radnju. U fokusu nam se nalaze djevojčica i njen otac koji putuju u posjet njezinoj mami u Busan, a njima se priključuju raznorazni likovi iz vlaka koji će pokušati izbjeći epidemiju na bilo koji raspoloživi način. Ono što me je privuklo za film svakako je spoj dinamike i akcije s horor elementima, gdje su zombiji kreirani kao oni iz primjerice 28 Days Later ili World War Z, brzi, okretni i naizgled ubojitiji nego oni spori kojima je lakše uteći. Takvi tipovi zombie filmova daju određenu pokretljivost samom scenariju i filmu, gdje se radnja od 2 sata trajanja neće toliko ni primijetiti, budući da se konstantno nešto mora događati užurbanim tempom. Virus je također prenosiv na ugriz, ne putem zraka ili krvi, a dobro je iskorištena i stavka da se u jednom trenutku (kako to i inače biva) ljudi okrenu protiv ljudi, umjesto da se zajedničkim snagama izbore u teško izvedivoj situaciji. Nemamo nešto previše dobrih novih zombie filmova za vidjeti, stoga je svaki ovakav primjer horor filma ugodan za popratiti, pogotovo onaj neameričke produkcije na koju smo već navikli. Da skratim uvod, Train to Busan ispao mi je odlično iskustvo koje svaki horor fan mora doživjeti i dati mu šansu, neovisno o mogućoj stereotipizaciji južnokorejske kinematografije.




Zanimljive pojedine scene stvaraju pamtljivost svojim pojavama, poput srne zombija na početku ili ostalih impresivnih vizualnih stavki kroz film, a valja napomenuti kako su i pokreti kamere i općenito određeni rakursi snimanja originalno izvedeni, a unatoč brojnim efektima, ne nailazim na neku očitu ili primjetnu grešku tijekom toliko akcije i interesantnih i zahtjevno izvedenih prizora. Izgled zombija zadovoljavajuće je odrađen, a određeni likovi stvaraju očekivanu empatiju, dok neki izazivaju iritaciju zbog svojih glupih poteza ili antagonističkih sklonosti. Naravno, kao i svaki ovakav film, sadrži i pretjerivanja u određenim scenama, kao i preveliku hrabrost djevojčice koja teško može biti opravdana, no to su zanemarive činjenice kad uzmemo u obzir sve što možemo vidjeti. U pogledu akcijskih scena, trudi se konstantno biti inovativan i nekako se s namjerom daje do znanja kako je puno truda (a i financija) uloženo kako bi se sve nesreće, eksplozije, razbijanja i borbe kao takvima prikazale - slojevite i zahtjevne. Uvod u film veoma brzo kulminira u zaplet događaja, gdje se možemo dobro zabaviti gledajući i očekivajući kakve ćemo sve scene doživjeti, budući da ih ima stvarno svakojakih, a tome najviše pridaje atmosfera u jurećem vlaku, u kojemu, priznat ćete, nije lako napraviti različitu radnju kroz većinu filma.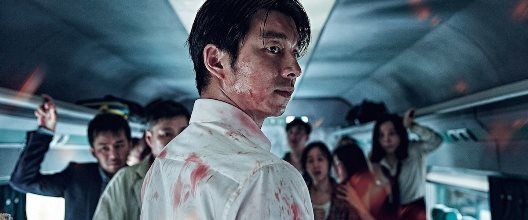 Train to Busan primjer je kvalitetnog modernog horora u kojega se puno uložilo, ali se puno i ponudilo, hrpa akcije i borbe za preživljavanje držat će vas zainteresiranima do kraja, a tome svemu pridodajte odlične efekte i inovativnost i dobili ste stvarno pun pogodak.