Sve u svemu: 2,5 / 5

Više o filmu: Imdb.com
Video

Ekološka katastrofa izrodila se u malom gradu u američkoj državi Maryland...




Ekološka katastrofa, found footage, kaos na ulicama i bolnicama, dokumentirane snimke o stravičnom događaju...neloš uvod u pregled ovakve vrste filma, gdje je ponovno FF stil snimanja našao svoje mjesto i gdje ga se nanovo nastojalo prostituizirati zbog aktualne pomame za takvim tipovima horora. Barry Levinson, koji iza sebe ima stvarno dobre filmske naslove, odlučio se promijeniti stil i posvetiti se horor uratku, 14 godina nakon jedinog njegovog horora Sphere s Dustinom Hoffmanom, Sharon Stone i Samuelom Jacksonom. Daleko od toga da nemali broj filmova koji nam se nameće za gledanje bude dobro i kvalitetno snimljen, no uvijek tu nešto nedostaje što bi argumentiralo legitimnost korištenja found footage stila snimanja u situacijama u kojima je potpuno nerealno "zavarati" gledatelja kako je u datom trenutku neki od likova snimao kontroverzne događaje ili one opasne po život. The Bay je također dobro snimljen i montiran film, s dobrim aranžmanom snimaka u finalni proizvod, no sve što možemo vidjeti nije baš odraz neke kvalitetne priče. Sve je nekako navrat nanos, možemo se nagledati svakojakih potrebnih i nepotrebnih scena, ponekad više i ovih potonjih, a koje prikazuju aktualna zbivanja kod različitih likova i građana i kako se oni nose s neobjašnjivom epidemijom.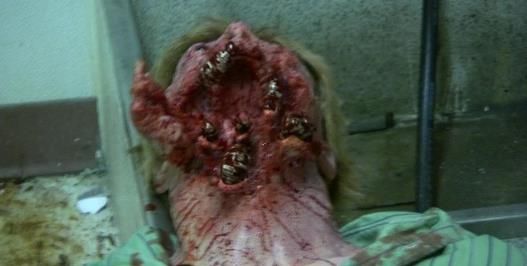 Naravno, postoje konstantni likovi koji vode priču poput voditeljice, no sve to nekako pada u drugi plan, a u prime time dolazi ekološka poruka koja se širi kroz cijeli film, doslovno sam nakon pogledanog ostao dojma da sam gledao više poruka svedenih na ekologiju, nego što sam gledao horor film. Međutim, kad naletite na horor dijelove ovog filma, mogli bi vas neki dijelovi čak i ugodno iznenaditi, film sadrži mnoštvo krvi i raspadanja tijela, što se nekad vizualno veoma zorno prikazuje, a nekada prikriveno zvukovima. Kako sam već rekao, prilično vrludav scenarij onemogućuje taj dojam uživljenosti u viđenu problematiku, a samo razjašnjenje što je posrijedi oko ekološke katastrofe nije nešto što bi ostavilo vau moment ili pozitivno iznenađenje. Pojašnjenja Vlade su glupa i neuvjerljiva, kada se u problematiku uključi veliki broj ljudi, poglavito vojske, policije i nacionalne televizije, dobiva se širina u pokrivanju priče koje ne uspijevaju handleati ni puno produkcijski skupocjeniji filmovi, no Levinson je i poznat producent pa stoga ni ne čudi raspojasanost tematike, koja nažalost sadrži blesave i nepotrebne viškove.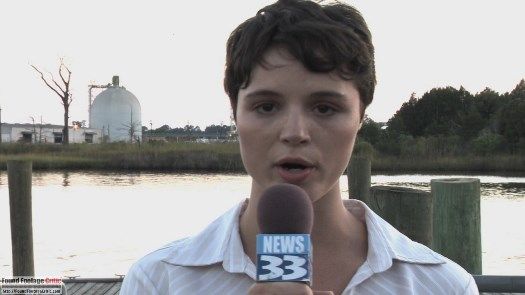 Što ja znam...The Bay mi je ostavio prilično mlak utisak nasprem nekih drugih sličnih filmova, neće mi ostati baš pamtljiv, a i sad sam se 3 tjedna nakon gledanja morao dobro prisjetiti nekih dijelova kako bi osvrt bio što precizniji. Slobodno preskočite, nećete ostati zakinuti nedostatkom ovog horora u svojim watchlistama.