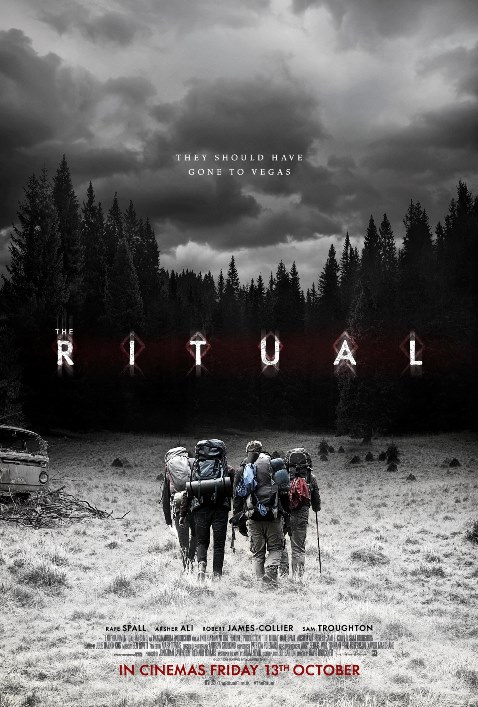 Sve u svemu: 3,5 / 5

Više o filmu: Imdb.com
Video

Grupa prijatelja koja se poznaje od djetinjstva odlazi na planinarenje švedskim brdima i šumama, da bi na putu otkrili kako ih počinje proganjati neka nadnaravna i zlokobna sila...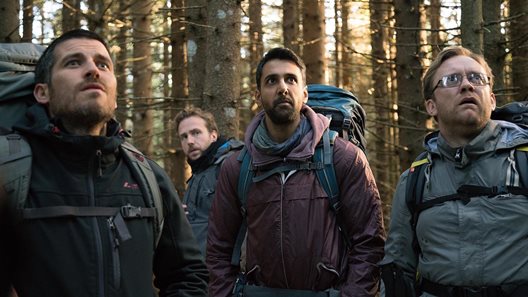 The Ritual je britanski punokrvni horor baziran na noveli Adama Nevillea i produciran od strane Andyja Serkisa. Redatelj David Bruckner prvo nam je prikazao film The Signal (koji mi je svakako u planu uskoro za gledanje), segment u prvom dijelu V/H/S trilogije te omnibus iz 2015. - Southbound, a sada je uslijedio ovaj svjetovni film s nadnaravnim pojavama, kao što i sam naziv film može sugerirati. Mada se na početku može učiniti kao klišejast start u detaljno opisivanje radnje, film je preskočio brojne zamke ''već viđenoga'' i uspio je izbalansirati neke stare filmske fore s novim scary trikovima, gdje kroz cijelu radnju pratimo četvoricu frendova (koji nakon tragičnog događaja njihovog prijatelja imaju prilično klimav odnos) kako se bore s međusobnim razmiricama i neobičnim događajima. Postoje i neke klasične fore, odlazak stranputicom odnosno ''bržom'' rutom koja im onemogućuje daljnje snalaženje u prostoru, a tu kreću i prve naznake kako je nešto demonsko među njima. Od pronalaska misterioznih runa izrezbarenih u drvetu pa do napuštene kolibe, naši protagonisti prolaze kroz psihičku i emocionalnu torturu putem svakojakih priviđenja i nesvjesnih radnji, što filmu u scenariju daje potrebnu širinu da raznolikim idejama učini atmosferu što napetijom i jezivijom. I u tome je u većini slučajeva uspio.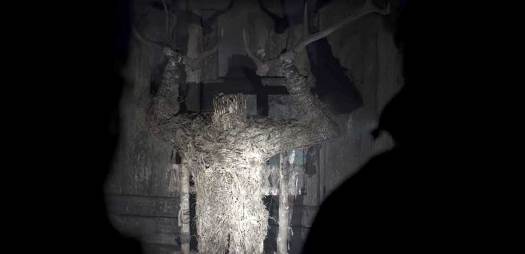 Ne može se reći, film uistinu obiluje cimalicama i napetim scenama. Horor u šumi uvijek je izazov snimiti, no većinom zato što se zbog široke lepeze mogućnosti treba biti kreativan i inovativan te iskoristiti mrak šume što se bolje i efektnije može. Mnogi u tome ne uspiju, no rekao bih da je ekipa ovdje iskoristila potencijal, ako ništa drugo barem u dobrom omjeru, gdje čak i znaju prednjačiti scene snimane po danu. Ono što zamjeram filmu povremena je nekonzistentnost, ne mislim na stvaranju atmosfere, nego odnosa među likovima u omjeru s fikcijom. Usred nekog gorućeg problema, zna se dogoditi svađa ili neka reakcija koja nipošto nije prikladna za trenutke apsolutne nemoći, panike ili velikog straha. No, kako film odmiče, tako sve više doživljavamo što se to točno odvija u šumama Švedske i viđamo nemani koje su stvarno odličnog izgleda te su odlično napravljene. Posljednjih pola sata filma prolazi u odličnom tonu, no kraj mi osobno nije opravdao hajp koji se stvorio pri raspletu, nekako mi se činio prerazvodnjen s obzirom na sve što se događalo prije njega.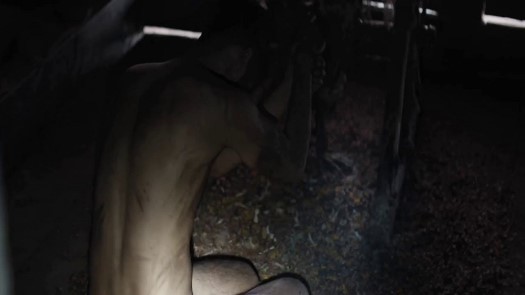 The Ritual je scary movie koji je čak jedno od najboljih horora 2017. godine po pitanju stvaranja jezive atmosfere (a i konačno da to nije napravio neki mainstream ghost horor), tako da nemam što puno za nadodati, greške sam istaknuo koje su me zasmetale, ima ih još, ali ne uništavaju konačan dojam o filmu. Mišljenja sam da je moglo još bolje i kvalitetnije, ali i ovaj witchcraft ritualni horor uistinu nije za preskočiti ako ste poklonik nešto jezivijih filmova, paralelno s psihičke i s vizualne strane.