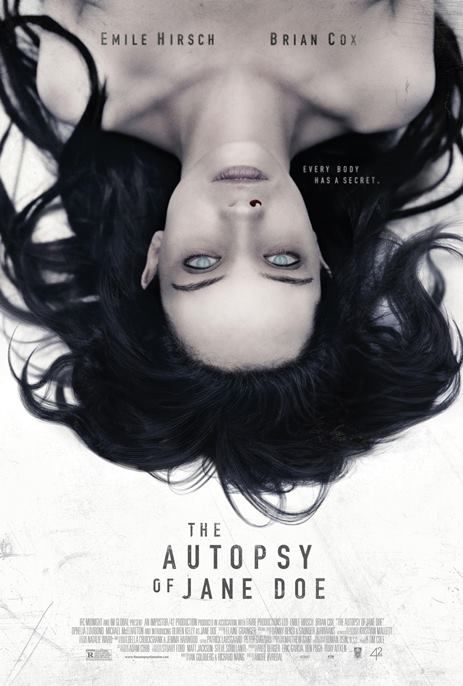 Sve u svemu: 4 / 5

Više o filmu: Imdb.com
Video

Otac i sin, oba mrtvozornika, pred kraj večeri dobivaju od inspektora leš na obdukciju, no nisu ni u primisli imali da će truplo mlade djevojke u sebi imati mnoge mračne tajne...




Kraći film koji nas je sve pomalo iznenadio pred kraj 2016. godine, The Autopsy of Jane Doe, djelo je norveškog redatetalj Andréa Řvredala, koji nam je 2010. servirao zanimljiv horor The Troll Hunter. Ovaj puta on i scenarist Ian Goldberg i Richard Naing donose nam film smješten u gotovo jednoj prostoriji, gdje kroz apsolutnu misteriju promatramo dvojicu protagonista (i ostali jako mali broj drugih glumaca) kako izlaze na kraj s tijelom žene i svim tajnama koje počnu otkrivati tijekom obdukcije. Misteriozan horor ono je što nam je trebalo u posljednje vrijeme - veoma jednostavna radnja pretvara se u kaos u minimalnim uvjetima i prostorima, a to samo može iznijeti kvalitetan scenarij uz odličan uvod, koji nas namami u atmosferu filma, koja kasnije postaje sve samo ne opuštena. Za osobe koje imaju problema s viđanjima scena vezanih uz patologiju i obdukcije ljudskih tijela, ovaj film sadrži priličan broj zorno prikazanih scena s ljudskim organima, krvlju, slomljenim kostima itd...no to su ustvari sekundarne horor scene koje se čak ni ne trebaju smatrati 'gore' scenama, one primarne ipak se kriju u atmosferi, jump trenutcima i odlično manifestiranoj napetosti. Autopsy of Jane Doe svakako je postao još jedan od nažalost ne toliko velikog broja pamtljivih i kvalitetnih horora kreiranih prošle godine, s odličnom atmosferom, vrlo dobrim horor scenama i s neklasičnom, jednostavnom i inventivnom radnjom.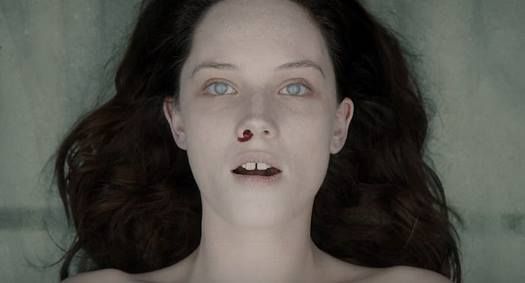 Pamtljivost ovog horora ostat će upravo zbog njegove originalnosti i domišljatosti, na tom polju stvarno se nema što za prigovoriti ekipi zaslužnoj za film, napravili su film koji nije za svakoga, a kojeg opet nismo mogli gledati, pa skoro ni u sličnim filmovima prije toga. Međutim, to ne bi tako dobro ispalo da nismo imali odličnu ekipu glumaca koji su podigli ovaj film za barem ocjenu više, a prate ih i odlični prikladni zvučni efekti i glazba, koja nestaje upravo u onim potrebnim trenutcima kada nam je svima želja okrenuti glavu na drugu stranu ili barem na sekundu prekriti oči. Drago mi je da je ovakvo ugodno iznenađenje stiglo pred kraj godine u kinima iako nije baš toliko ostao zapažen kod nas, u Americi trenutno uživa veliku popularnost, zasluženu popularnost. Napetost je ta zbog koje ću pamtiti većinski broj scena, koje su napravljene interesantno, pogotovo zato što nije jednostavno zadržati pozornost gledatelja u samo nekoliko donjih prostorija kuće. Kraj filma doduše pomalo smanjuje sveukupan veoma pozitivan dojam, pa iako nisam očekivao takav rasplet događaja, možda po mom ukusu nije dovoljno dobro iskorišten, što bi se nekom s druge strane moglo svidjeti, a neki su to možda mogli i ranije kroz film pretpostaviti, iako jako teško.




Ovo je film iz 2016. godine na kojeg apsolutno morate obratiti pažnju, napet je, atmosferičan, jednostavan, a efektan. Dao sam mu vrlo dobru ocjenu zbog pomalo raspadajućeg raspleta i ponekih detalja i tipičnih grešaka kroz film, no da me i kraj ostavio paf i jednako zadovoljnim kao ostatak filma, ovo bi bio apsolutni zgoditak i pun pogodak. Svakako pogledajte, vrlo dobar horor.