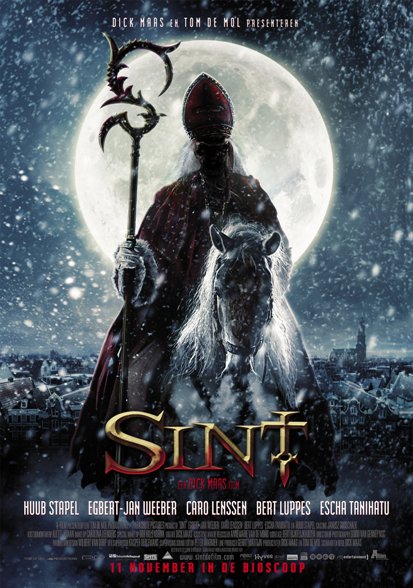 Sve u svemu: 3 / 5

Više o filmu: Imdb.com
Video

Na puni mjesec svakog 5. prosinca, Sveti Nikola postaje sve samo ne svet, otimajući djecu i radeći sveopće krvoproliće...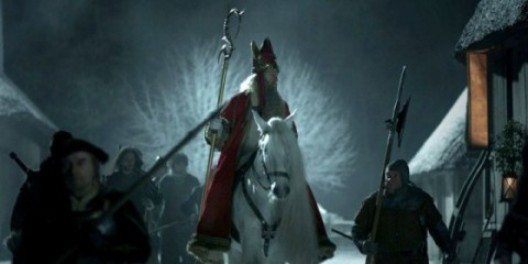 Na izmaku 2018. godine odlučio sam konačno pažnju posvetiti nizozemskom blagdanskom hororu Sint, odnosno Saint iz 2010. godine, nastalog pod redateljstvom, scenarijem i soundtrackom Dicka Maasa. Kako je već običaj da pred kraj godine na blogu osvane što je više mogućih blagdanskih/zimskih hororaca, čudi me da sam već godinama nekako uspijevao, nenamjerno, izbjegavati ovaj naslov. S prilično zanimljivom premisom (ne doživljavamo toliko često badass ekranizaciju Nikole) i kroz tri različite vremenske radnje (prije i za vrijeme 1968. godine te sadašnjost) dobivamo uvod i uvid u lik i djelo zloglasnog monstruma koji je sve samo ne ono s čime ga se predstavlja u bajkama i narodnim predajama ili kao kontrasta onom što je loše, čitaj Krampusu. Zimska atmosfera u filmu je vrlo jaka stavka budući da se velika većina radnje filma odvija upravo vani, u snježnoj gradskoj idili. Očekujući nekakav polu-humoristični trash dobio sam neke slične značajke, no i mnoštvo scenarija i scenografije ozbiljnijeg pristupa, makar se (crni) humor provlači kroz film u zadovoljavajuće niskim razinama, ne uništavajući tako "ozbiljnu" filmsku sekvencu, iako...demonski sv. Nikola, a da ne bude barem malo smiješno ili zabavno? Teško. Saint je krvav, zabavan i dinamičan horor film kao stvoren za ekipno gledanje, no ne očekujte da ćete se ili previše nasmijati ili previše naježiti, riječ je o filmu koji ne balansira baš previše pametno ta dva segmenta.




Postoje četiri nekakve faze filma koje sam si u glavi skrojio: krvav i nasilan - trash dio, pitkiji fantasy elementi, humorističan i light predznak te spooky i mračan dio. Koliko god takva podjela može zvučati zanimljivo i primamljivo te "za svakog ponešto", upravo tu se događa određena kaotičnost te se gledatelju stvara dojam da su prilično paušalno konstruirane određene filmske značajke, kao da cijelo vrijeme u zraku visi određena neodlučnost za posezanjem jedinstvenog, ili barem dualnog stila izražavanja, nipošto više njih. Dodajte tome i poneke glupe i naivne greške u snimanju i priči te će vam se učiniti kako je film mogao imati daleko, daleko veći potencijal. Ipak, postoje mnogo ljepše strane, poput zanimljive kostimografije koja fino upada u oko, soundtracka, urnebesnim kill scenama i koljačinom vojske sv. Nikole, a valja napomenuti i kako Nikolini demoni izgledaju kao pobratimi GOT-ovih White Walkera. Povremeni digitalni efekti dobro su koncipirani, dok su izvedbom slabo realizirani i odviše se green screena može "osjetiti" tijekom određenih zahtjevnijih prizora, lokaliteta ili fantasy elemenata.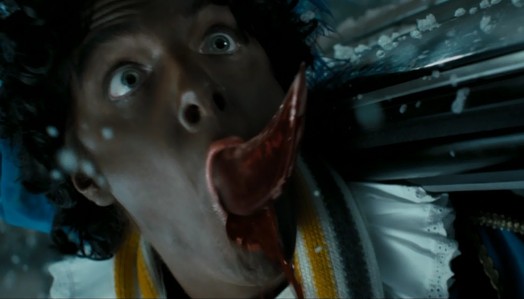 Za ove blagdane i zimsku atmosferu općenito preporučam vam ovaj nizozemski hororac, vjerujem da ih niste pogledali puno, kao i nizozemskih filmova općenito, no svakako predlažem gledanje s frendovima ili više ljudi, kako bi taj humoristični element mogao pojačati svoj dojam, jer u ovakvim filmskim temama i oblicima, možda je upravo to ono što filmu između ostalog nedostaje.
To bi bilo to za ovu godinu, vidimo se nagodinu u nadam se još uspješnijoj godini za horor filmove i serije, a vraćat ćemo se i na brojne naslove iz nešto starijeg perioda. Sretna vam bila 2019.!