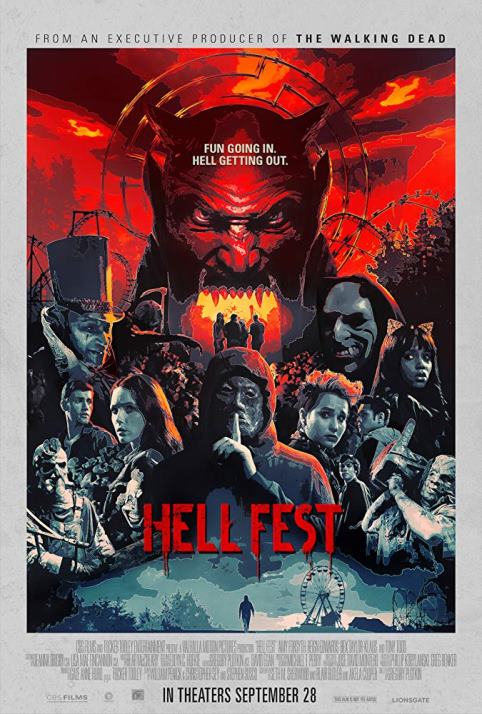 Sve u svemu: 3 / 5

Više o filmu: Imdb.com
Video

Putujući tematski horor zabavni park postaje poprište krvi i mrtvih tijela, nakon što maskirani serijski ubojica terorizira mlade posjetitelje parka, dok ostali vjeruju kako je sve to dio stravičnog showa...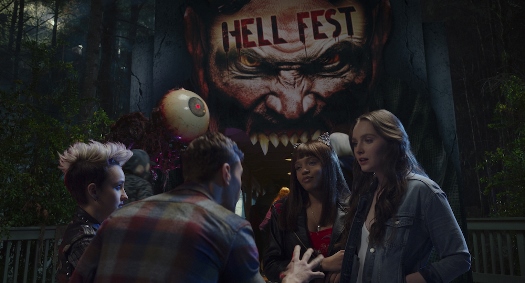 Osim nekih remakeova, nastavaka poznatih serijala (Teksaški masakr, Child's Play ili Hatchet), posljednjih godina nalazimo se u manjku adekvatnih slasher horor filmova, gdje maskirani serijski ubojice zauzimaju glavninu radnje. Razumijem da je danas sve teže animirati publiku okolnostima u kojima maskirani čovjek/polu-čovjek/monstrum terorizira žrtve, no valja računati na to kako je ta formula stravično palila osamdesetih i devedesetih godina, tako da postoji i zavidna brojka nostalgičnih gledatelja, kao i onih novih mlađih kojima će takvo što biti interesantno (primjer je ovogodišnji Halloween i njegova popularnost). Netko je poslušao zahtjeve, ne netko, nego Gregory Plotkin, inače redatelj Paranormal Activity šestog dijela, a i editor slashera Happy Death Day i horor hita Get Out. Dobili smo Hell Fest, pravi pravcati slasher s maskiranim ubojicom, tipičnim teen žrtvama i odličnim mjestom radnje koji je odmah dao naslutiti i nastavak, ne samo po radnji, nego i po cijeloj atmosferi, što mi je izrazito drago, budući da ovo što sam dosad vidio u ovom filmu me ugodno iznenadilo te se nisam iskreno nadao da ću narednih sat i pol uživati u zabavnom, ne toliko pametnom, ali zabavnom horor flicku. Odlično koncipiran zabavni park jedna je od najsvjetlijih točki cijelog filma, atmosfera u njemu je bolesna i doslovno se puno elemenata može iskoristiti kako bi film dobio na dodatnoj snazi, a scenaristi su to dobro iskoristili te su procijenili kako će se osim obične makljaže od sat i pol morati pojavljivati i neke druge sekvence kako bi ovo bio nešto drugačiji, a opet prepoznatljiv horor film.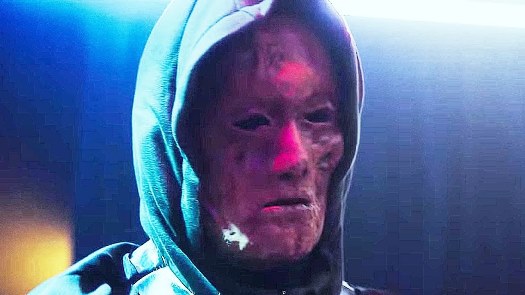 Zadovoljstvo je uvijek vidjeti Candymana aka Tonyja Todda, pa makar i u ultra sporednoj ulozi, a to je uglavnom ono što sada legende poput njega, Roberta Englunda i Kanea Hoddera i rade. Prije nego što raščlanim ostale segmente, moram prvo prokomentirati ubojicu - mislim da smo dobili najzanimljivijeg novog serijskog ubojicu od 2010. pa naovamo. Dok me Happy Death Day uspio razočarati sa svojim SF elementima, ovdje vidimo živog čovjeka koji je, mimo zabavnog parka, zapravo normalna osoba, no o takvim pojedinostima morali biste prvo pogledati film. Mimo samog antagoniste, valja pohvaliti i njegovu creepy masku te se nadam kako će je u budućim nastavcima (ako ih bude više) i mijenjati kako bi sadržaj zabavnog parka bio što zanimljiviji. Naravno da smo morali naviknuti da se hodajuće ubojice uspijevaju teleportirati i pojavljivati se u pravim trenutcima dok su žrtve najranjivije ili same, stoga su neke scene odlične, neke vrlo izlizane, neke od njih nerealne, neke od njih iz ubojičine perspektive, većina iz perspektive žrtava, stvarno ima svega i svačega. Ono što me zasmetalo je to što su se većina rupa u scenariju i nemogućnosti adekvatnih jump-scare scena zamijenile iskakanjem kojekakvih lutaka i skulptura zabavnog parka, što uopće nije privlačno niti jezivo, više se bazira na iznenadnim izljetanjima i odmah nakon te sekunde ništa se više strašno ne događa sve do naredne, nežive lutke i, dakako, pojave ubojice. Scene ubojstava prilično su gore i krvave, nema nekih autentičnih pokušaja, no riječ je o ne toliko količinskim, koliko kvalitativnim pokušajima animirajućih ubojstava, koliko god to bedasto zvučalo. Vrlo interesantan kraj ostavlja nam mnoga pitanja, a istovremeno stvara dojam misterije i neugode. Iskreno, nije mi jasno zašto su kritike popljuvale film (30% od 100 na nekim relevantnim stranicama), budući da ono što smo dobili i doživjeli svakako ne zaslužuje toliku pljuvačinu.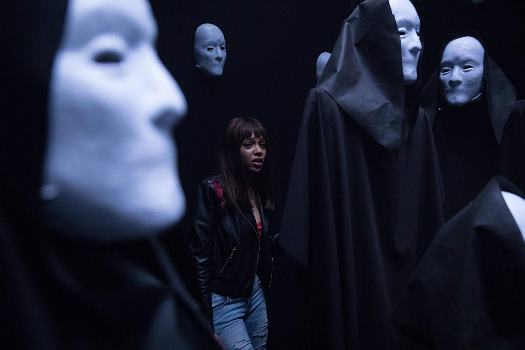 Iako film nije odviše pametan i inovativan, Hell Fest je vrlo zabavno horor djelo za gledanje s ekipom, s odličnim novim serijskim ubojicom i s velikim potencijalom za nastavak. Svakako ljubiteljima horora preporučam ovaj film, ako vam se već ne svidi, barem da vidite nešto drugačiji i noviji pristup slasher hororcima. Ja sam na kraju ostao ugodno iznenađen i uglavnom zadovoljan.