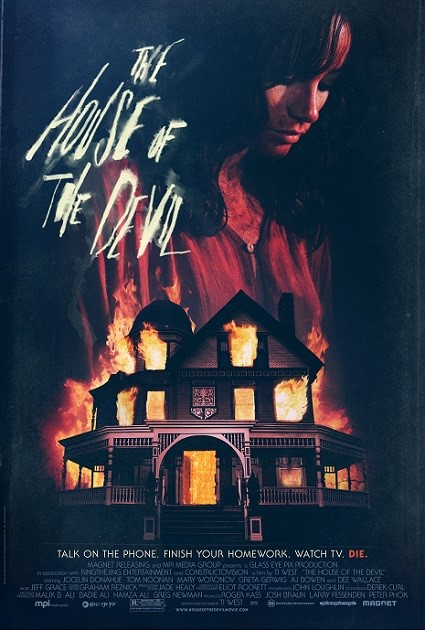 Sve u svemu: 3 / 5

Više o filmu: Imdb.com
Video

Samanthi opako treba novac, kako je studentica i nema nekog prevelikog izbora, pa prihvaća babysitting angažman koji je u najmanju ruku neobičan. Stvari postaju jasnije, ali i mnogo opasnije, stavljajući je u životnu opasnost, jednom kad se počne otkrivati strahovita tajna njenih klijenata...




Ti West redatelj je kojega 40% preferiram, 60% baš i ne. Njegov upliv u horor vode nisam popratio otpočetka, s nekim jeftinijim i nepoznatijim naslovima, nego je prvo na što sam nabasao kod njega bio film The Inkeepers, hotelski ghost interesantan film. Nadalje, tu su se dogodili i njegovi segmenti u poznatim omnibusima V/H/S i ABCs of Death koji su me uvelike razočarali, a okušao se i u okultnim sektama i istinite priče kroz film The Sacrament, kao i što se dotakao nastavaka nekog popularnog horora, primjerice Cabin Fever 2. Zadnje što od njega možemo vidjeti participacija je nekim horor serijama, a ono što mi je od njega nedostajalo na popisu svakako je popularni The House of the Devil iz 2009. godine. HOTD film je koji odiše (ili nastoji odisati) atmosferom filmova iz osamdesetih godina, to se jasno može primijetiti od izgleda postera, do samih situacija tijekom radnje, odabirom glazbene podloge, kao i nekim načinima snimanja. Trebao bi mi je takav neki film koji 20 godina nakon toga razdoblja baca nekakav oblik nostalgije, makar naravno ništa ne mora ispasti onako kako se očekivalo. Babysitterica dobiva neobičan angažman te odmah po dolasku s prijateljicom u kuću u kojoj će boraviti počinju se događati uvrnute i zajebane stvari. Odmah ću u glavu puknuti i reći kako nisam očekivao ovakav zaplet/rasplet filma, a mogu iskreno i reći da sam očekivao puno više od same priče.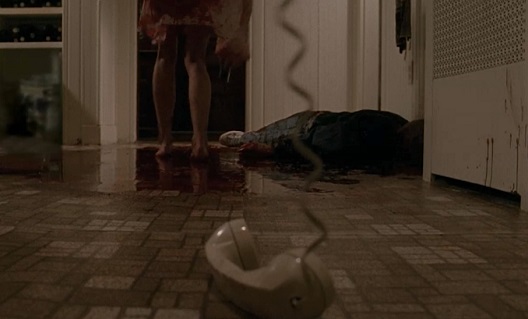 Ono prvo što moram spomenuti kao možda i najveću manu film jest sporost. Nevjerojatno dug prvi dio filma dok ne krene neka tobožnja akcija skoro me natjerala da ugasim film te sam skoro zaspao, a to ne pripisujem umoru i ranijem buđenju zbog posla. Jednostavno, film je sporije dinamike i taj segment nije za svakoga, a meni u ovome trenutku nije pasao. Plus što je vrlo čudnovat i neobično u nekim dijelovima snimljen, na trenutak pomislite da gledate neki ultra low-budget materijal, a u nekim se trenutcima vrlo ugodno iznenadite kako je cijela postava i scenografija uspjela. Naravno, pozitivni dijelovi filma imaju te značajke i elemente sotonizma, rituala, žrtvovanja, a to je ono što se rijetko kada može omašiti, poglavito ako imate dobru pozadinsku priču i barem solidan narativ putem kojega ćete doći do adekvatnog zapleta. Stoga je pozitivna stvar što je film odrađen na nešto drugačiji način i ako ste uspijete boriti s njegovom sporošću, vjerujem kako će vam se ostali motivi i dijelovi svidjeti, barem malo. Krvavih scena ima polovično, u nekakvom zadovoljavajućem omjeru, dok su ganjanja i potjere puno frekventnije i zastupljenije u vidu stvaranja nekakve napetosti. Prednost je također što film ima OK cimalice, a glumci su, svi do jednoga, napravili i iznijeli svoj maksimum.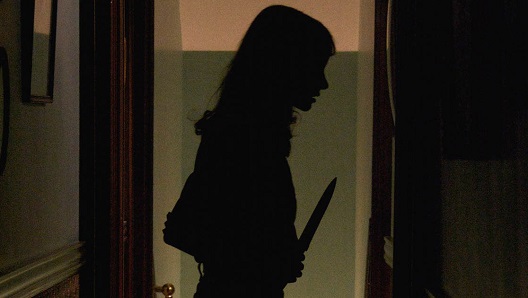 Očekivao sam više od ovoga filma, sudeći po svemu ponuđenom, no drago mi je da sam ga konačno pogledao i da sam stavio trenutni lokot na redateljsku karijeru Ti Westa. House of the Devil predstavlja dobru 80's atmosferu, odličnu glumu, zanimljive povremene scene, ali snažno ga ubija sporosti i poveća količnina bizarnosti i, mogu reći, bezvezluka. Za jedno gledanje, dalje od toga ne.