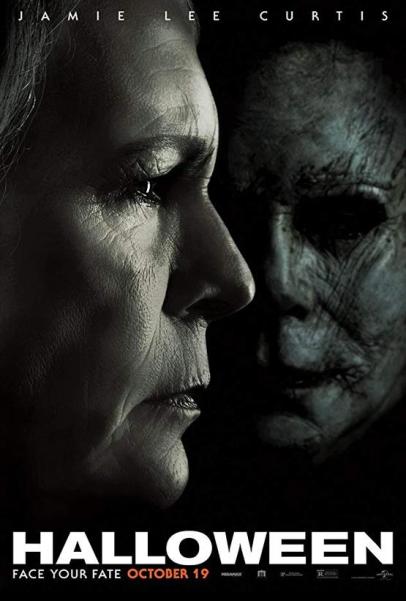 Sve u svemu: 3 / 5

Više o filmu: Imdb.com
Video

Laurie Strode po posljednji će se put pokušati suočiti sa svojim bratom Michaelom Myersom, 40 godina nakon što je prvi pokolj napravio u Haddonfieldu, a sada je pobjegao iz ludnice...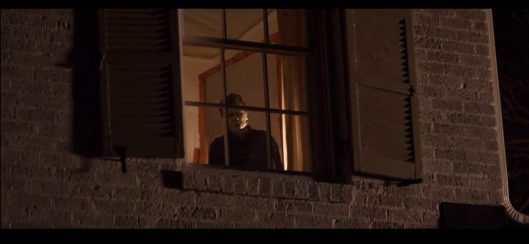 Trnci su me počeli prolaziti kada sam uvidio prije nekih godinu dana da je u planu nova Halloween instalacija - sveukupno 11. po redu, računajući prvotnih osam dijelova do 2002. godine, kao i remake po planu Roba Zombieja i njegov nastavak. Još su me veći trnci prolazili kada sam vidio da se Jamie Lee Curtis vraća u ulozi Myersove sestre (posljednji put igrala je tu ulogu u H20 nastavku 1998.) te da će originalni kreator Halloweena - veliki John Carpenter biti ko-producent filma, a također da će kreirati i novu mjuzu za ovaj nastavak. Iznenađenjima filmske ekipe nije bio kraj - intencija da se oživi duh originalnog Halloweena dodatno je upotpunjena i angažiranjem originalnog Michaela Myersa - Nicka Castlea, koji je uz Jamesa Judea Courtneya oživio jednog od najpoznatijih nemesisa horor filma i pop-kulture. S obzirom da sam zagriženi fan Noći vještica, preciznije Myersa, unatoč svim boljkama kroz koje je serijal prolazio i koji su ga smjestili "ispod" recimo Petka 13. i Strave u Ulici brijestova, svakom ću se novom nastavku/prequelu/rebootu/remakeu jednako radovati, poglavito kada vidim sve ove podatke. Dakle, kako je koncipiran i koje je mjesto novom Halloweenu u cjelokupnom serijalu? Najjednostavnije je objasniti da se svi dosadašnji nastavci anuliraju i križaju i da ovaj film direktno prati radnju prvog iz 1978., samo 40 godina poslije. To znači da svi naredni nastavci nisu uopće značajni za ovu radnju, makar je naravno korisno pogledati i sve te izvedenice otprije. Za one koji nisu, film omogućuje i uvid u prošlost likova Laurie Strode i M. Myersa te dr. Loomisa (psihijatra koji je bio opčinjen likom i djelom Myersa), a 40 godina poslije u radnji vidimo njegovog studenta kako također proučava Myersa, kao i Laurienu unuku, čiji će frendovi i njihovi susjedi postati nova meta najdražeg nam ubojice. Što reći o ovom filmu? Mogu reći da me ugodno iznenadio, no obrazloženja ću navesti u nastavku.




Počnimo od samog koncepta radnje: 40 godina poslije zvuči kao strašno dugačak period, a ako izuzmemo da se u međuvremenu nije događalo ništa te da Myers nikada nije zapravo pobjegao iz ludnice svih ovih godina, može se reći kako se gledatelj uspješno može povezati s narativnošću i nekako se "uljuljati" u priču. Ne znam iskreno za nove i mlađe generacije i kako oni to percipiraju, no ne vjerujem da im je Myers kao Myers interesantniji od recimo IT-a i sličnih monstruma. Duh prošlih filmova osjeti se na svakom koraku, što s jedne strane uzrokuje apsolutnu nostalgiju i zadovoljstvo, no s druge strane pokazuje manjak kreativnosti, inovacija i nekih novih mogućnosti. Vezano za radnju, moram reći kako filmu zamjeram neadekvatno odašiljanje prave halloween atmosfere, onakve kakvu su imali svi filmovi prije. Ne znam je li to do koncepata svih modernih mainstream filmova, no činjenica je da je film prebrz te svojom dinamikom narušava "duh" prijašnjih filmova, doslovno se u sat i 40 minuta nisam uspio unijeti kako treba u ono što sam gledao, prebrzo mi je nekako sve prošlo. To naravno nekome nije mana nego pozitivna stvar, no meni kao die-hard fanu to osobno nije sjelo. Nadalje, osjećam manjak emocija koje su uložene u film, makar je vidno da se ekipa trudila na što je moguće bolji način deliverati "pravu stvar", no da ne budem gunđalo, mogu reći kako je to uspješno odrađeno recimo u solidnom omjeru. Nakon pola sata interesantnog uvoda u film kreće Myersov rampage koji sadrži fora ubojstva (neka već viđena višestruko), a valja pohvaliti i njegovu novu masku, koja se stavlja uz sami vrh s maskom iz jedinice te iz četvrtog dijela serijala. Što se glume tiče, odrađeno je sve na korektnoj razini, pa čak i teenageri nisu iritantni niti toliko blesavi, a Myersov standardni catch-up za svima koji bježe iako on hoda i dalje ostaje highlight svakog filma. Za ne zaboraviti je svakako to da se po meni previše prostituiziralo Myersa bez maske, odnosno podosta puta ga se moglo uhvatiti bez nje makar se lice konkretno ne vidi, ali ako zaustavite film točno na tim sekundama, jasno možete vidjeti glumčevu facu, a to je ono što se u primarnim elementima serijala ne bi smjelo događati, budući da se Myersa percipira kao hodajuće zlo koje je samo dopola čovjek.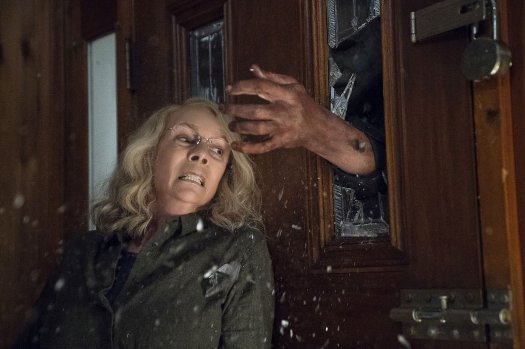 Gledano na slashere općenito, konačno smo dobili ubitačno dobar slasher punokrvni hororac kojega u ovom mileniju predvodi Michael Myers. Gledano na Halloween franšizu, Halloween 2018. nudi stabilnu i dobru radnju i dobrog Myersa, no cijelo vrijeme sam imao osjećaj kao da gledam nešto što nije nikada trebalo izaći. Makar je film uistinu dobar hororac, cijelo vrijeme mi se činilo da nešto nedostaje, no to je možda do nas, pravih Halloween fanova, nikada neću biti siguran.