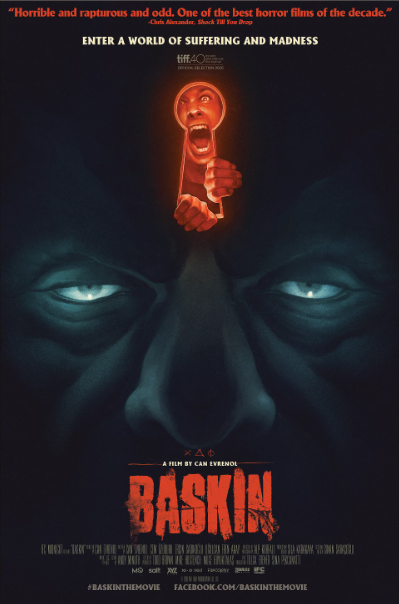 Sve u svemu: 2,5 / 5

Više o filmu: Imdb.com
Video

Ekipa policajaca neočekivano na putu prolazi kroz šumu u kojoj se počinju događati neobične stvari. Bude se u napuštenoj zgradi koja podsjeća na pakao, s hrpom bizarnih osoba iz nepoznatog i opasnog kulta...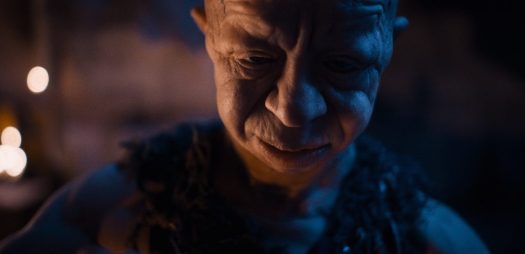 Baskin je turski film nastao prema istoimenom short hororcu iz 2013. godine, u režiji Cana Evrenola. Nije tako uobičajena stvar da se filmovi iz euroazijskih područja češće pojavljuju na relevantnim i mainstream filmskim i horor sajtovima, no Baskin je zahvaljujući Toronto International Film festivalu uspio doprijeti do šire svjetske publike. Naravno, ne samo zbog prikazivanja, već zbog nešto drugačijeg sadržaja kojeg nosi. Snimljen je u 28 dana, odnosno noći, a kako redatelj naglašava, konstantno su imali stres da ih lokalne vlasti ne uhvate "na djelu", s obzirom da su za potrebe snimanja imali mnoštvo golih glumaca, groteskan filmski set i slično, što se, dakako, u filmu zorno prikaže. Dosta dugo sam i ovaj hororac odgađao, još otkako je izašao, vjerojatno zato što sam predviđao da bi film mogao biti prilično morbidan i nasilan, što se na kraju ispostavilo istinitim. Neke filozofije snimanja referencirane su uradu talijanskog filmaša Lucija Fulcija, a Baskin predstavlja surealan film koji miješa realitet s oblicima pakla, demonizacije, okultnih stvari i bizarnih obreda. Sve počinje u mirnijem tonu, no s očitim naznakama kako ćemo kroz film viđati mnoštvo nekonvencionalnih prizora i načina snimanja, nešto slično u ovogodišnjem Mandyju, a kasnije slijedi totalna ludost, morbidnost, odvratnost i groteska. Možda je nekome takav koncept odgovarao, i meni bi, da se doslovno nije ušlo u svekoliko pretjerivanje s nasiljem i body elementima. No, ako ništa drugo, može se reći da je Baskin true horor film, bez ikakvih drugih podžanrova vezanih uz njega.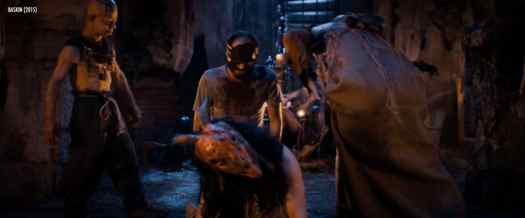 Postoji jedan specifičan glumac u filmu, a to je Mehmet Cerrahoglu, koji glumi zloglasnog "Fathera". Bazično naturščik, Mehmet od rođenja ima specifičnu kožnu bolest koja će se ispostaviti kao idealnom za ulogu glavnog antagoniste, budući da grotesknom izgledu nikakva maska niti šminka nije bila potrebna. Baskin je film koji ne sadržu klasičnu narativnost, zapravo može se reći da je uopće sadrži, budući da je radnja nerijetko ispresijecana snovima, halucinacijama, prikazima pakla koji sadrže u sebi određenu simboliku i metaforiku, prikazanu na apsolutno brutalan način (ne misleći kvalitativno, već doslovno). Film nije lagan za pratiti, pogotovo u posljednjih 45 minuta, a situaciji nikako ne pomažu one prave pravcate horor scene koje su, za razliku od nekih koje se igraju svim negativnim ljudskim emocijama (poput ovogodišnjeg Hereditaryja), bazirane samo na gađenju i kvazi art-načinu snimanja i scenografiji, što po meni nije bilo dovoljno da me film ugodno iznenadi ili u globalu zadovolji. Iako je dobro i zanimljivo snimljen, opskurne i nasilne scene ovdje mi nisu imale nikakvu težinu, kao što mogu biti iole opravdanije u nekim drugim, kvalitetnijim filmovima, mislim da je ovdje suština samo puko zgražanje gledateljstva, ništa višedimenzionalno iza toga, a takve filmove osobno ne preferiram niti u njima vidim kreativnost ili potencijal za nečim kvalitetnim. Mada, mora se priznati da su Pinheadovi Cenobiti benigni naspram ovih kreatura i likova što možemo vidjeti "u paklu" i ako je filmu bio cilj da se osjećam u nekim dijelovima nelagodno (zgražano), u tome je, ako ni u čem drugom kod mene, uspio.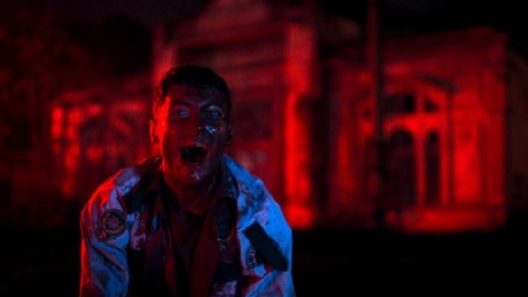 Da vam ne duljim previše o zaključku, poanti i smislu radnje, budući da film ni ne izgleda kao da je to nešto što je bazično bitno, savjetujem vam ovaj film samo ako mislite da ste odgledali neke poznatije europske i američke gore, nasty i body horore i da vam nekim slučajem odgovaraju. Ostali, slobodno preskočite.