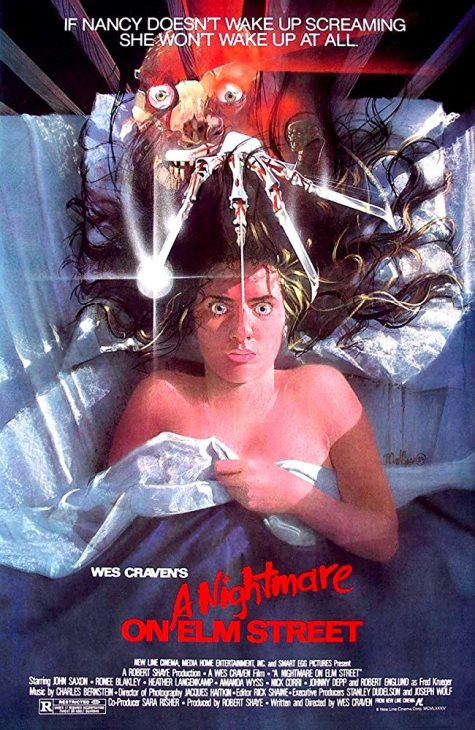 Sve u svemu: 5 / 5

Više o filmu: Imdb.com
Video

Monstruozni duh domara iz škole u kojoj je ubijao djecu vratio se kako bi se osvetio svima onima koji su ga ubili zatvarajući ga u kotlovnicu koju su zapalili, na način da u snovima kreće ubijati njihovu djecu...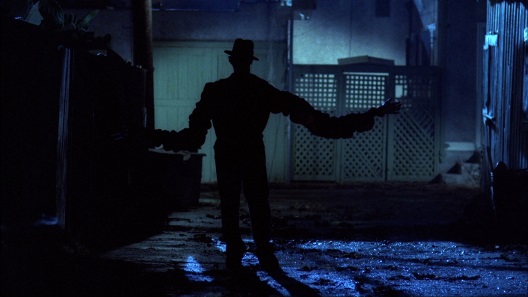 S obzirom da na blogu do sad nisam imao priliku prokomentirati Nightmare on Elm Street serijal (u nastavku NOES), osim trećeg dijela kojeg sam u dašku nostalgije pogledao tamo 2009. godine, odlučio sam se, pomalo mazohistički (s obzirom na manjak vremena), vratiti na stare utkane staze i prokomentirati kompletni NOES svijet i pregledati ga ponovno nakon skoro 12 godina. Dakako, ne može startati nikako drugačije osim s originalom Wesa Cravena, čovjeka zaslužnog za mnoge lijepe stvari za horor svijet, pa tako i stvaranje jedne od najvećih horor ikona, genijalnog Freddyja Kruegera. Vjerujem kako ste svi koji nabasate na ovaj blog dobrano upoznati s likom i djelom dotičnog, no napravit ćemo kratki uvod: dakle, NOES je film koji je u potpunosti izvukao produkcijsku kuću New Line Cinema od kraha, zaradio odlične novce i pokrenuo sasvim novi trend oko dotadašnjih horor filmova. Od samog starta filma - kultnog uvoda gdje gledamo izradu famozne Freddyjeve rukavice s noževima, pa sve do kraja - pokojni Craven je vjerojatno napravio svoj najkompletniji i najkoherentniji uradak vezan za šarolik svijet horor filma, a ne smijemo zaboraviti na kultne Brda imaju oči, Vrisak, Posljednja kuća nalijevo, Ljudi ispod stubišta itd itd...od svega, atmosfere, zvukova, prepoznatljivog soundtracka, pa do činjenice da je ovo prvo pojavljivanje Johnnyja Deppa na filmu, NOES i dan danas služi kao primjer nevjerojatno dobro posloženog i iskorištenog scenarija, režije, glumačkog i tehničkog kadra, pametne scenografije te dobro osmišljene atmosfere koja ne može biti bolji predstavnik zlatne ere horor filma osamdesetih.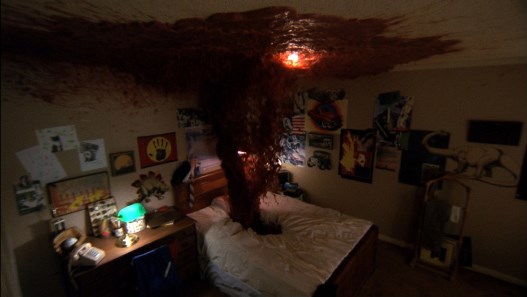 Film od početka do kraja drži konstantu koju nažalost neće imati niti jedan njegov nasljednik: dinamičnost koja ni u kojem trenutku ne opada, već se domišljato prebacuje iz nekih laganijih dijelova radnje (upoznavanje s likovima, intenzivnija korištenja dijaloga) u akcijske scene krvoprolića i maštovitih snova. Dakako, kao što je u Saw seriju svaka okosnica nastavka originalna zamka, tako je u NOES serijalu najvažnija stavka kako će se neki žrtvin san manifestirati i koliko će Freddy biti opak (ili u narednim nastavcima urnebesan) u njima. Da, Freddy (legendarni Robert Englund) iliti u prvom dijelu Fred Krueger, u ovome je filmu manijakalni i prilično ozbiljan monstrum koji nema one klasične fore crnog humora po čemu je kasnije postao prepoznatljiv - ovdje je Freddy iznimno dobro osmišljen te je njegovo pojavljivanje pravilno dozirano kroz cijeli film. Ono što me oduševljava svakako su praktični i ljudski efekti koji su, jednostavno rečeno, pokidali. U triviji filma imate popisane metode na koji se način filmska ekipa služila realnim i ljudskim elementima kako bi određene filmske sekvence uspjele, a to najbolje možemo vidjeti u 'sanjivim' dijelovima. Kroz sve naredne recenzije NOES serijala izvadit ću jedan ili dva ili tri najbolja sna koji su obilježili film, a na početku franšize to je dakako najlakši zadatak: škripanje Freddyjevih noževa u kotlovnici dok Nancy Thompson (glavna junakinja serijala) luta, onda drugi san gdje se Freddyjeve ruke produže (slika iznad), Nancyjin drugi san, odnosno treći sveukupno gdje prijateljica Tina u mrtvačkoj vreći puže po školi (veoma upadljiva scena), zatim scena uvlačenja žrtve u krevet iz kojega šiklja potok krvi, koja je definitivno obilježila serijal. Nema se što reći, a pogotovo kad pročitate na koji su način te scene i kadrovi nastali, fenomenalno. Oprostit ću i malo drveniju glumu pojedinaca u određenim situacijama, to je toliko zanemarivo kad pogledamo što nam se sve nudi u sat i pol apsolutne zabave.




Nekoć davno postojala je recenzija ovog filma na blogu, no zbog apsolutne tadašnje vlastite nekompetentnosti da se kaže išta suvislo o kvaliteti filma kako on to zaslužuje, obrisana je i nadomještena ovom. Drago mi je da ću se ponovno vratiti Freddyju i njegovim ludorijama kroz sedam filmova, makar je dalje kvaliteta nekada upitna, a nekada sasvim solidno prikazivana. Što se originala tiče, kapa dolje skoro svakom segmentu filma, NOES i kad ga dan danas gledam u sebi sadrži jednu pravu, istinsku horor jezu i čar. Nevjerojatno dobro ukomponiran i sadržajan horor.