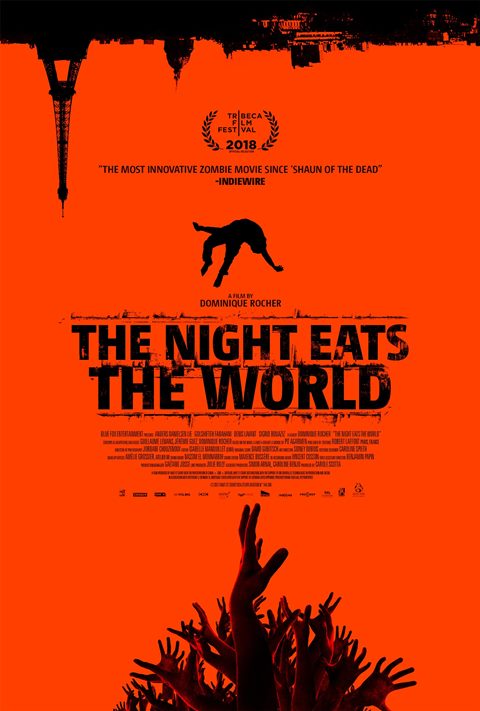 Sve u svemu: 3,5 / 5

Više o filmu: Imdb.com
Video

Jutro nakon partija njegove bivše djevojke, Sam se budi u apartmanu i ubrzo otkriva kako su Pariz opkolili zombiji...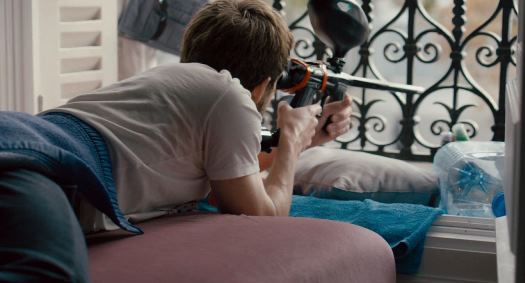 Ne pamtim neke francuske zombie filmove osim La Horde iz 2009. godine, dok su se recimo velebni remake Dawn of the Dead iz 2004. i Land of the Dead snimali u Francuskoj. 2018. godine dolazi nam zanimljiv osvrt na ovu tematiku horor filmova, prikazan u filmu La nuit a dévoré le monde ilitiga The Night Eats the World u režiji mladog filmaša Dominiquea Rochera. Interesantan pristup ovom filmu koristi i standardizirane zombie motive, no teško da se i može bez toga. Film počinje veoma dinamično, nakon nekoliko minuta uvoda u glavnog lika koji odlazi do svoje bivše po neke stvari te ostaje tamo spavati, pa se dogodi odličan timelapse njegovog spavanja do jutra, uz zvukove vrištanja i klanja, da bi ujutro situacija bila prilično zajebana. Sam se mora (sam) izvući iz starinske zgrade u kojoj se još uvijek nalazi po nekoliko zombija, dok ih je na ulici pregršt. Bez ikakve opreme i predznanja o lokacijama neprijatelja, Sam je osuđen na puko snalaženje u prostoru i s kućanskim aparatima i alatima koje može preuzeti iz susjednih apartmana, ukoliko, dakako, nisu zauzeti zombijima. Taj wtf trenutak ujutro stvorio je očekivanu napetu atmosferu koja se drži gotovo cijeli film, no koja je ponekad razvodnjena nekim humorističnim elementima, što i nisam pretjerano navikao u francuskim hororima.




Zombiji su u filmu brzi, trče i prilično su okretni, nešto poput zaraženih iz 28 Days Later. Djeluju prilično opasno kroz cijeli film te su prilično tihi, budući da se, osim gestikulacija, gotovo uopće ne glasaju. Što se šminke tiče, solidno su realizirani, pomalo klasičnog izgleda i mimika. Ono što je možda najpozitivniji dio filma svakako je snalaženje protagonista, opremanje po stanovima, izviđanje situacije - svaka od tih scena realno je i kvalitetno napravljena. Povremene scene napravljene su neočekivano brzo i dinamično, što je prilično iznenađujući segment oko pristupa načinu snimanja, a takve scene možemo vidjeti u već spomenutim europskim filmovima gdje je primarno riječ o zaraženim brzim zombijima, ne klasičnim romerovskim usporenim. S obzirom da film ima veoma malo dijaloga i lokacijski je skroman, potrebno je bilo podosta kreativnosti uložiti u razvoj radnje i tempa filma u praktički jednoj zgradi. Ono što još valja pozitivno za spomenuti jest nepojašnjavanje uzroka epidemije, volim kada se u filmovima ne otkriva mistika oko potencijalnog kolektivnog ludila, uništenja ili epidemija, što je svakako dodatan plus atmosferi. Film očekivano ima mane u kulminaciji radnje, prvenstveno nakon svakog napada zombija, gdje neke realistične scene postaju prilično banalizirane i naglo usporene, stoga povremena sporost filma nije nužno ni povoljan ni željen kontrast kojeg smo željeli vidjeti. Također, koliko god bio snalažljiv, protagonist ne osluškuje medije niti se informira oko događaja u svojoj okolini, tako da je, možemo reći, prilično one-lucky-guy tijekom većine filma. Kraj filma me, bez daljnjeg komentiranja, također ok iznenadio.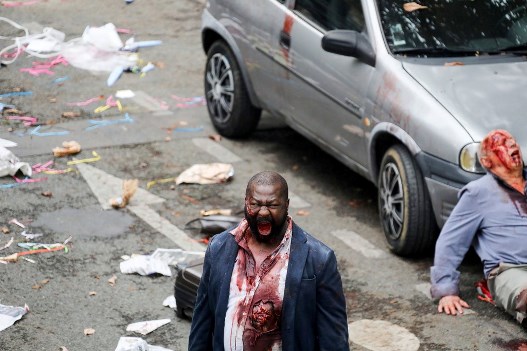 Dobili smo prilično dobar i zabavan zombie film koji je u nekim navratima nekonvencionalan, a u nekim dijelovima proziran i banalan. Sve u svemu, drago mi je da sam nabasao na još jedan francuski zombie film, općenito solidan francuski horor.