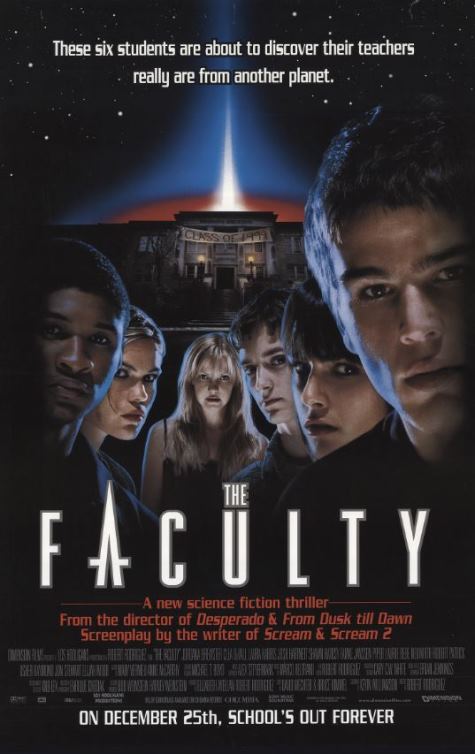 Sve u svemu: 4 / 5

Više o filmu: Imdb.com
Video

Studenti na univerzitetu sumnjaju u čudna ponašanja svojih profesora te dolaze do zaključka kako je možda riječ o terorizirajućim izvanzemaljcima...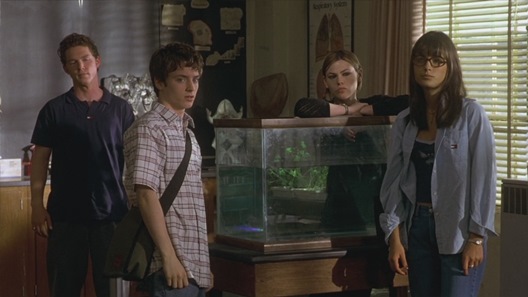 Vau, mislim da sam ovaj film gledao u svojoj dubljoj mladosti, tamo negdje na prijelazu iz četvrtog u peti razred osnovne, kada sam film ili gledao preko TV-a ili kada je stariji brat to dizao u videoteci. Sve u svemu, pogledao sam ga nedavno i svaka deseta scena učinila mi se poznatom i prožeta nostalgičnom notom. 20 godina poslije, ovaj film i dalje stoji kao jedan od vrhunskih splatter zabava našeg dragog nam Roberta Rodrigueza, čovjeka koji je podario toliko dobrih i svim generacijama pamtljivih i urnebesnih filmova. Za razliku od malo manje humorističnog From Dusk Till Dawn (ali slično krvavog), Rodriguez nam u filmu Faculty predstavlja hommage klasičnim hororcima osamdesetih - koledž, studenti, alieni, makljaža, svakojaki paraziti..i to je to, nema previše mudrolija oko pravljenja animirajućeg i zabavnog hororca, samo da trash momenti ne budu pretjerano loši ili bedasti. Daklem, alieni preuzimaju školu, odnosno paraziti koji se razmnožavaju i kojima je vlaga potrebna za opstanak i širenje vrste. Nimalo inovativno, ali tome se nije niti težilo. A metoda izbjegavanja i borbe protiv njih? E tu je već zanimljiv i zabavan koncept u priči, no za sve detalje upalite film u svom playeru i guštajte. Dosje Alien kako su to naši preveli, odlična je posveta osamdesetima i zabavan primjerak horor komedije s konca prošloga stoljeća.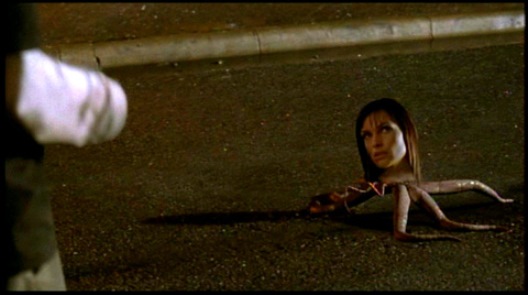 Film odlikuje i hrpa poznatih faca koje možemo primijetiti kroz brojne filmove devedesetih/dvijetisućitih. Neki od njih su Josh Hartnett, Elijah Wood, Jordana Brewster, Clea DuVall, Salma Hayek, Famke Janssen ili Robert Patrick, a njihovo odlično snalaženje u filmovima ovakvog kalibra dovoljno govori o taktički dobro posloženom Rodriguezovom narativu i kvalitetnoj filmskoj ekipi. Film je strašno dinamičan i zabavan, svaka scena je prožeta ili humorističnom ili akcijskom notom, a naravno, valja naglasiti kako se ovakvi horor filmovi uopće ne gledaju iz potrebe za stvaranjem neke jezive atmosfere, sve je stvar opuštanja i guštanja u ponuđenom morbidnom materijalu. Dobri i lako probavljivi dijalozi iznjedrili su brojne pop-kulturne reference na hitoidne filmove, knjige ili općenito neke segmente popularne kulture. Fora efekti ispunjavaju svaku akcijsku scenu s alienima, ima i podosta urnebesnih scena, no koje ponekad zabrazde u klišej, provjerenu recepturu ili neinovativnost, čemu ne mogu naći neku veću zamjerku, no činjenica je da neke scene unaprijed možemo prepoznati, kao i gotovo čitav ishod filma, što na neki način ubija ''neizvjesnost'' ili bilo kakvo iščekivanje neočekivanog. Upravo zbog tog, gotovo jedinog negativnog segmenta filma, pred kraj mi je pomalo splasnuo onaj jednaki entuzijazam kojeg sam imao kroz cijelu priču.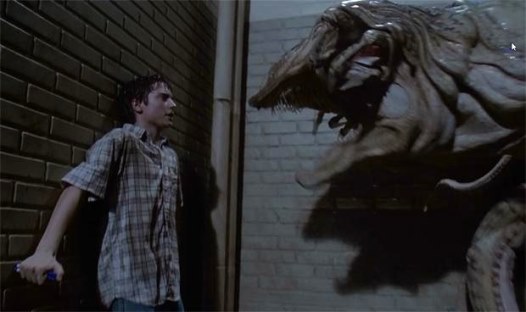 The Faculty je zabavan, neopterećujuć i humorističan horor flick koji u sebi zapravo ima najmanje horora, a najviše komedije, splattera i dobre zajebancije. Ako ste rođeni u osamdesetima, devedesetima, ovo je film vašeg djetinjstva, posvetite mu vrijeme ponovno, ni 20 godina nije se ništa puno promijenila njegova percepcija.