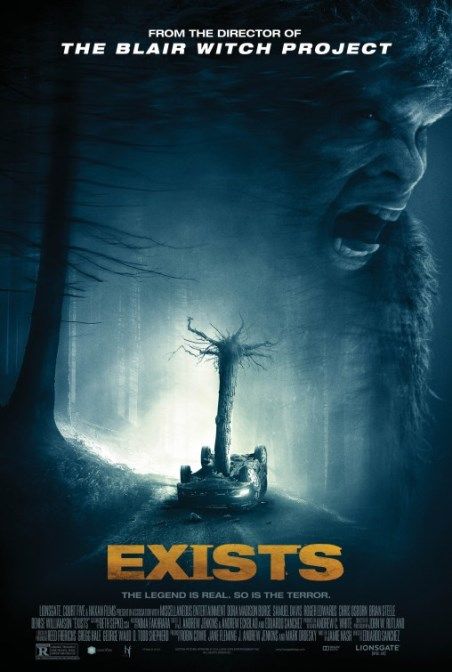 Sve u svemu: 2,5 / 5

Više o filmu: Imdb.com
Video

U dubini šume, ekipa se odlazi zabavljati na vikendicu puni snimajuće opreme, koju doslovno svuda nose sa sobom. Naravno, nešto im mora spriječiti idealan provod, a ovoga puta, u pitanju je stara američka šumska legenda, Sasquatch iliti Bigfoot, kojoj su se pošteno zamjerili...




Nakon ultra popularnog Blair Witch Project, prilično ok uratka Altered i jednog segmenta u VHS 2, redatelj Eduardo Sanchez vraća se u potpunosti već užasno napornom found footage stilu snimanja i donosi nam ponovno šumska prostranstva, s različitim nevoljama unutar nje. Ovoga puta, svidio mu se koncept američke legende, što načelno gledateljstvu i odgovara, budući da još uvijek ne postoji kvalitetan bigfoot horor ili triler koji bi mogao postaviti ljestvicu visoko iznad. Ovako, imamo ovaj film kao višeg predstavnika i godinu stariji Willow Creek, koji je također podbacio u većini segmenata. Poveznice između Willow Creeka i ovog filma možemo razaznati, FF je u pitanju, ogromna šuma, dnevna i noćna snimanja, osluškivanja zvukova, svašta nešto, no da sada ne bacamo samo puke usporedbe, idemo se osvrnuti na Exists: dakle, u trošnoj kolibi okuplja se ekipa koja netom prije toga udara nešto veliko i naizgled životinjsko na cesti, a na snimkama vide da je riječ o nečem na dvije noge. Nadalje, imamo tu jednoga od njih koji je ovisan o snimanjima i kamerama i naporan je u tom ostvarenju, no on se, eto, odlučio ići snimati Bigfoota udaljen od svojih. I imao je što za vidjeti - Bigfoot se ovdje podosta pokazuje i dosta je efektivno napravljen, što ide u onu ladicu pohvala i dobrih strana filma - iako se možda razbila ta neka mistika oko potpunog izgleda monstruma, dobro je i dojmljivo vidjeti i neki ovakav prikaz, gdje ga doslovno, kako film sve više odmiče, vidimo sve više. A osim toga, brutalno i izgleda.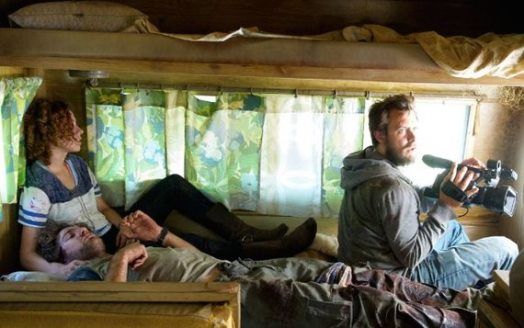 Idemo razdijeliti film na pluseve i minuse, krenut ćemo od pluseva: Napetost koja se može osjetiti dok su akteri u šumi prilično je atmosferična i vješto odrađena, a čak i pitchani Bigfootov urlik iz daljine ostavlja tračak jeze, pogotovo kada se zvuk krene približavati. Te povremene cimalice kulminiraju u kasnijem dijelu filma, koje uistinu nisu loše napravljene, a posebno sam zadovoljan scenom skakanja Bigfoota na prevrnutu kamp kućicu. Dobra je i potjera koja se odvija zadnjih pola sata filma. Tu bi, nažalost, s plusevima stali. Minusi: kopira se sve što se stigne. Od spomenutog Willow Creeka pa do nekih ranijih filmova, Sanchez ovdje nije unio previše originalnosti i inovativnosti, stoga mu scenarij pati od brojnih klišeja (razdvajanja likova), jednoličnih vulgarizama, loših i nepamtljivih likova te predvidljivosti. Shodno tome, logično je da FF stil mora imati razlog zašto se sve snima drmajućom kamerom, no ovdje se razlozi nisu ni postavljali, jednostavno, ganja vas ogromna živina šumom, a vi se i dalje trudite snimati sve?! To je ta najveća manjkavost načina snimanja, pa se zbog nje praktički i ne možete uživjeti u film kako spada. Za kraj, valja napomenuti da, unatoč svemu tome, film pruža napetost i poneke jump scare scene, no cijelo vrijeme imam osjećaj kako je to više zbog same atmosfere u šumi i legendarnog antagonista, nego zbog kreativnih ideja, kojih, je li, baš i nema.




Exists možda i je najbolji film o Bigfootu u skorije vrijeme (moram priznati da nisam gledao Sasquatcheve filmove sedamdesetih i tog perioda), ali, lako je biti najbolji kad ti je konkurencija u najmanju ruku loša. Tko voli FF i filmove u šumi, neka se zaputi ovdje, nemate što previše izgubiti, dobit ćete prosječan film s nekoliko ok dijelova.