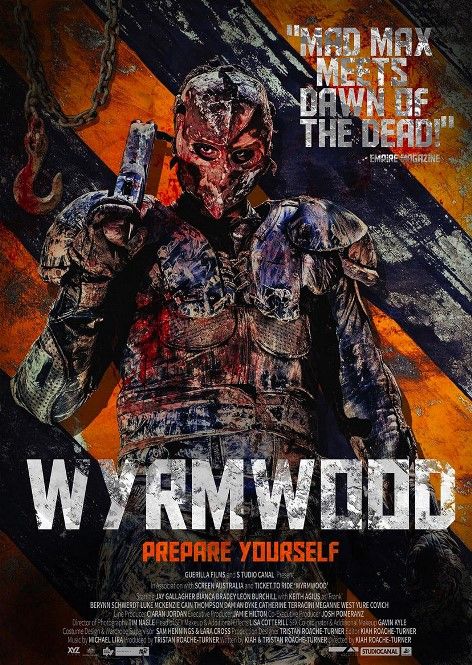 Sve u svemu: 3,5 / 5

Više o filmu: Imdb.com
Video

Vani je zombie apokalipsa. Mehaničar Barry ulazi u osvetnički pohod nakon što mu ubiju članove obitelji i otmu sestru, a putem mu se pridružuje i suradnik koji će mu pomoći riješiti sve što im stoji na putu...




Evo nam još jedna zombie horor komedija, s izrazitim fokusom na apokaliptičnost svijeta, odnosno, na fiktivan kraj čovječanstva putem epidemije zombija. Wyrmwood: Road of the Dead bazira se na zvijezdi Wyrmwood, zvijezdi koja će jednoga dana pasti i stvoriti krvožedne zombije, barem je u filmskoj interpretaciji tako, dok je inače riječ o pretežno biblijskom pojmu. Film se često zna bazirati na humorističnim trenutcima koji ga čine lakšim za gledanje i miču od filma "ozbiljnost" i tmurnost ubojstva protagonistovih bližnjih, a istovremeno, sadrži puno dobrih akcijskih scena koji ga mogu strpati u koš s brojnim hirovitim i dinamičnim ostvarenjima (čitaj na plakatu: Mad Max upoznaje Zoru živih mrtvaca), dok se naravno horor elementi vide u samoj pojavi zombija, kao i u eksperimentiranju s njihovom DNK od strane ludog znanstvenika. Ubrojimo li u to sve nekoliko splatter scena i uistinu dobre scenarističke poteze pri akcijskim scenama, dobit ćemo zabavan moderni film. Redatelju i scenaristu Kiahu Roache-Turneru ovo je prvi film, stoga je iznenađujuće kako je uspio pogoditi neke osnovne filmske parametre koji će, ili bi mogli "upaliti" kod današnje sve zahtjevnije publike.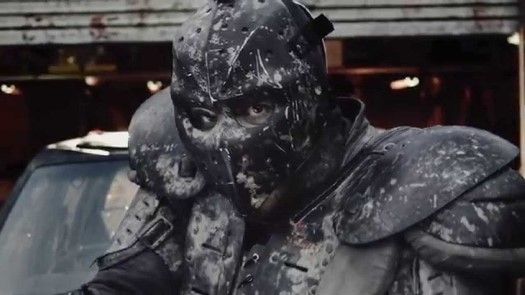 Film obiluje poznatim referencama, što iz filmova, a što iz ostatka popularne kulture te ga se zbog te činjenice ne može u potpunosti shvatiti autentičnim, iako sadržava i brojne tehnički naprednije aspekte, kao i zanimljiva poigravanja kamerom, ispred lika i u njegovoj pozadini, ptičju, žablju perspektivu, svačega se može vidjeti. Od novina u zombie filmovima možemo primijetiti zanimljiva oružja i ubojstva, a poglavito se pažnja posvećuje futurističkim oklopnim vozilima, kao i ljudskim oklopima s posebnim, interesantnim dizajnom, koji može biti, a i jest glavno obilježje filma. Također, novina je i moguća kontrola nad zombijima, o čemu ćete više morati vidjeti ukoliko se uputite u film, no iako je bedasto, a pomalo i nepotrebno, stvara još jednu dimenziju filma koju nismo nikako očekivali. Ono što nikako nisam očekivao su čak i neki izlete u napetost, pa tako imamo nekoliko napetih scena s mogućim trzavicama, koje dodatno pružaju horor atmosferu filmu, uz tamniji način snimanja, a isto tako, u humorističnom smislu dobili smo ludog crnca koji (ne)uspješno diže atmosferu, ovisno o događaju. I da, izgled zombija - nothing special. Prosječan izgled s bijelim lećama nikako nije pogodak nakon toliko filmova slične tematike.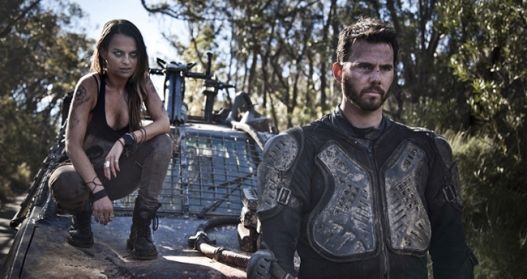 (Ne)tipičan humoristični zombie film, Wyrmwood krije neke veoma zanimljive scene, pun je zabavnih trenutaka, iako ga nekada zna pretjerati i otići u nebulozu (sad će zli jezici reći: pa zar nisu zombiji dovoljna nebuloza?), no sve u svemu, dobili smo dinamičan zombie flick. Preporuka vjernim horor ljubiteljima, ostalima - kako se odlučite.