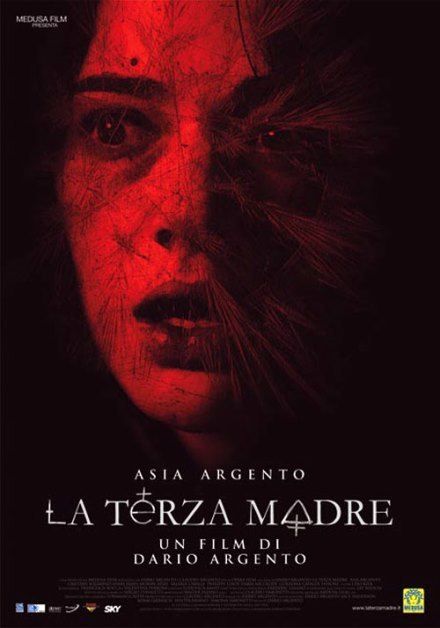 Sve u svemu: 2 / 5

Više o filmu: Imdb.com
Video

Treći dio o ''trima majkama'' seli nas u Rim, gdje se govori kako postoji mogućnost obitavanja treće majke, Mater Lachrymarum...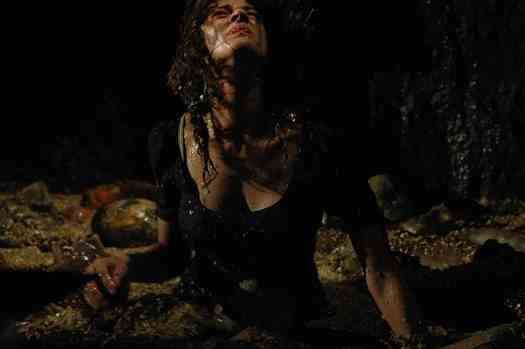 27 godina poslije Argento je odlučio (iako nisam iščitavao iz kojih točno razloga) ponuditi nam treći, posljednji dio serijala o trima vješticama, nakon genijalne Suspirije i vrlo dobrog Inferna. Unatoč slabijim financijskim prilikama nakon drugog dijela, Argento se vratio na giallo slashere i maknuo se od nadnaravnog, stoga nam je ova posljednja priča najavljivala grandiozni povratak jako hvaljenog serijala, iako su neke najave pokazivale i drugačije. Na kraju krajeva, dogodila se prilično loša stvar po Argenta, Mother of Tears ni kod kritike ni kod publike nije naišao na riječi hvale i dosljednosti, prikazan je zapravo kao potpuno drugačiji od prva dva, drugačijeg tempa i s manje umjetničkog efekta. S druge strane, u maniri novijeg načina snimanja filmova, pa i onih horor žanra, treći dio zamjetno je dinamičniji i s dosta događanja, iako se može podosta diskutirati o tome koliko je to dobra stavka. Mnogo slabije scene, lošijeg i jeftinog porijekla, s tu i tamo nekim poveznicama i neke nelogičnosti i rupe u scenariju prepolovili su mi dojam o filmu te ne mogu Argentu dati kredita za takav kontrast u serijalu, iako se to mnogo puta znalo događati s "trećim" dijelovima, dok je dosta njih pak znalo izvući serijal iz blata. Mother of Tears ni po čemu skoro to nije uspio.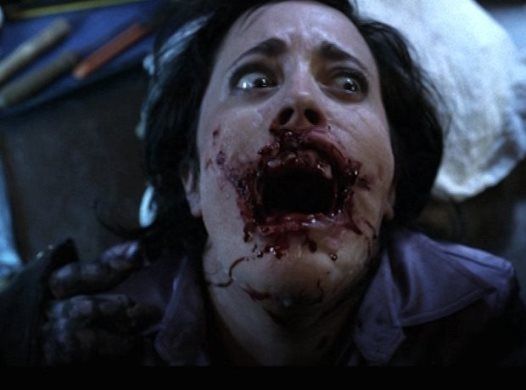 Što se tiče sličnosti s prethodnicima, nameću se artefakti i spominjanja vještica, s mnogo dodanih stvari oko predviđanja događaja i još nekim fantasy dijelova koji nisu impresivno djelovali na mene, ne znam, postoji scena s pokojnom mamom glavne protagonistkinje (koju inače glumi Argentova kćer Asia), koja je toliko loše napravljena da je Argentov Dracula 3D, film C-produkcije uspio izgledati bolje i efektnije. Istovremeno, kao da se parodiraju neki dijelovi filma, upravo s takvim nebulozama, a koje su uz to i loše realizirane. Kad smo se već dotakli Asie Argento, moram reći kako dugo nisam vidio slabiji i neuvjerljiviji performans. Slab trud uložen je oko razrade karaktera, a tome nije doprinjelo ni Asijina statičnost, a niti njena preglumljenost, jednostavno joj je sve bilo crno-bijelo. Da nije bilo nekih solidnih, neloših dijelova koji će mi ostati u pamćenju kao nešto posebniji i kvalitetniji, proglasio bih film totalnim smećem, no postojanost puno većeg omjera gore scena, koje su pritom i uznemirujuće i jake (bacanje djeteta s mosta ili ubijanje zaposlenice muzeja), donose filmu neku novu sliku i autentičnost koja se, gledano s te strane, može i pohvaliti kao pokušaj eksperimentiranja, no koji je nažalost u mnogo dijelova uspio poći u krivome smjeru.




Mother of Tears je tipični vještičji horor film - po meni su to jedni od najslabijih podžanrovskih ostvarenja, vještice u mnogo slučajeva znaju biti dosadne, neinventivne i s obiljem bespotrebnih torture-porn elemenata. Izgubila se snaga, umjetnost i kompatibilnost Suspirie i Inferna, prema tome, mislim da sam vas pokušao uvjeriti da se ne obraćate trećem dijelu, nije me se dojmio skoro pa ni najmanje.