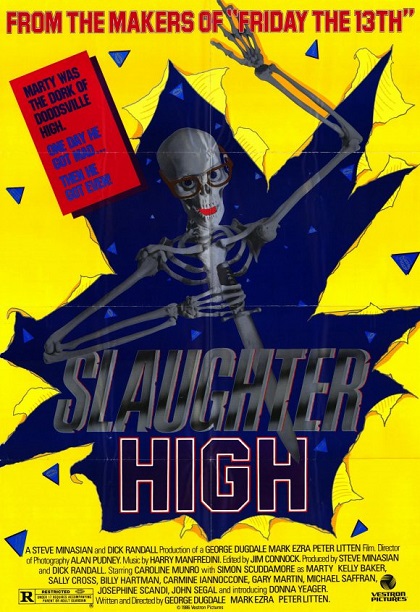 Sve u svemu: 3 / 5

Više o filmu: Imdb.com
Video

Prank gone wrong dogodio se nad mladom osobom u srednjoj školi, nakon čega mu se od posljedica požara izdeformiralo lice. Nakon toga, osmero osoba pozvano je u njihovu napuštenu srednju školu povodom 10. obljetnice maturiranja, gdje se istovremeno nalazi i njihov kolega koji se sprema za osvetu...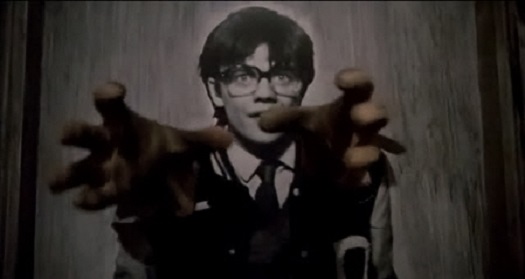 Poželio sam se nekog old school slashera iz najboljeg perioda osamdesetih godina, pa sam shvatio da mi je pri gledanju promakao Slaughter High iz 1986. godine. Prvotno imenovan April Fool's Day, pošto se radnja samog pranka odvija na taj famozan 1. travanj, film je promijenio naziv pošto su saznali kako iste godine izlazi Paramountov slasher April Fool's Day (o kojemu će isto biti riječi uskoro). Slaughter High tipičan je 80's slasher s jednom od zanimljivijih premisa osvete nad školskim kolegama, iako znamo da se slasheri uglavnom baziraju na osvetničkim potezima serijskoga ubojice (The Burning, Friday the 13th, My Bloody Valentine itd. itd.). Ekipa od tri anonimna redatelja radila je na ovom filmu, a pokušavalo ga se i marketinški uguravati kao djelo na kojem su radili tvorci Friday the 13th filma (makar je to samo u vidu jednog producenta točno). Što se ima za reći o klasičnom slasher filmu, osim da je standardiziran, pomalo tradicionalan u svojem naumu i prilično zabavan kao takav? S obzirom da ovdje nema nekih većih iznenađenja, spomenut ćemo neke interesantne i neke lošije stavke koje su me okupirale tijekom filma.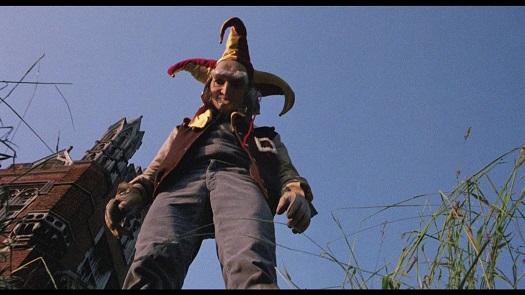 Sve počinje sa zanimljivim uvodom u likove, prank koji se događa nad Martyjem i nagovještaj kako će, kad se radnja prebaci na sadašnjost, za sudionike pranka sve poći ukrivo. Reunion se odvija u zatvorenoj školi s prepoznatljivim interijerom kojeg smo mogli vidjeti na početku filma - sve počinje s cuganjem, drogiranjem, klasičnim partijanjem, da bi nezgode krenule kada se otkrije prvo tijelo - razapinjanje bivšeg domara jedno je od dodataka kojima se ubojica poslužio dok namjerava počiniti i primarna ubojstva osmero "osuđenika". Valja spomenuti da Marty kao ubojica nema skrupula, ubija svime i svačime, ne skriva se previše kako radnja odmiče, a njegova maska Jockera iz kartaroških igara prilično je dojmljiva i creepy. Film konstantno posjeduje tu atmosferu klasičnog hororca drugog dijela osamdesetih, osjetite tu neku blaaagu napetost u napuštenoj školi znajući da je oko vas ubojica, no istovremeno film posjeduje blagu notu s povremenim zbijanjima šala, lošim forama likova i njihovim prepotentnim radnjama. Oružja kojima se ubojica koristi zadovoljavajuće su raznolika: od drobljenja autom, do struje, noža, kiseline, vješanja, razapinjanja...svega se tu može vidjeti. Valja pohvaliti i ok šminku te posebno splatter scene s vađenjem želuca i kiseline. Kako film odmiče, tako mi se nažalost spušta dojam i hype oko viđenog, taman kad sam mislio da ću mu dati čvrstu četvorku, ubojica se pretjerano počeo otkrivati i teleportirati se s mjesta na mjesto, likovi su postali preopušteni sa saznanjem da je oko njih krvoločni ubojica i da su oko njih ubijeni prijatelji i sva su kola nekako nažalost ošla nizbrdo. Drugi dio slabiji je od prvog, makar dinamičniji i zabavniji, no nikako ne i kvalitetniji.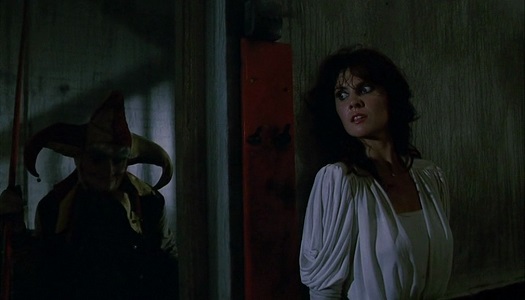 Slaughter High imao je potencijal biti nešto puno bolje, no valja gledati iz perspektive prosječnosti ostalih filmova toga razdoblja, gdje bi ovaj slasher stavili u nekakvu zlatnu sredinu simpatičnih i prilično pamtljivih uradaka. Ima više manjih nedostataka, ali i priličan broj vrlina, što mi je bilo sasvim dovoljno da ga pozitivno upamtim.