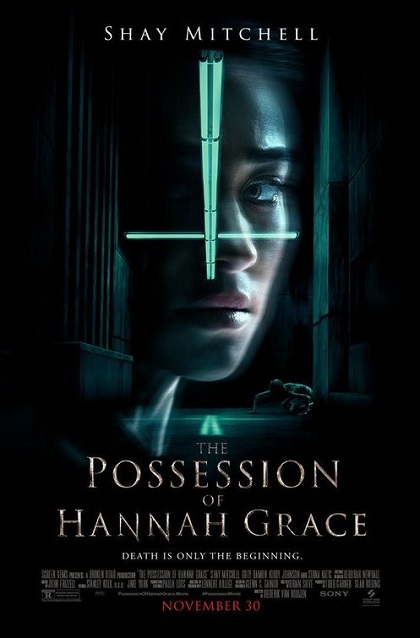 Sve u svemu: 2,5 / 5

Više o filmu: Imdb.com
Video

Policajka koja je nedavno doživjela traumatični događaj preuzima posao noćnog čuvara u bolničkoj mrtvačnici, gdje odmah pri prvoj smjeni kreću neobične, bizarne i zle okolnosti najvjerojatnije uzrokovane dolaskom leša mlade djevojke...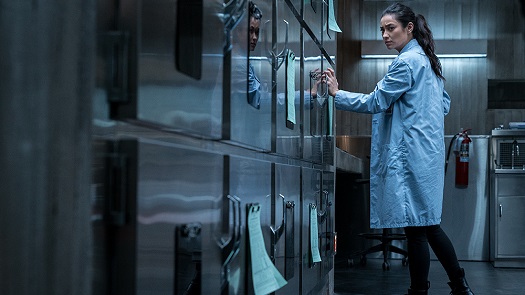 U posljednje vrijeme zbilja rijetko imamo priliku naići na kvalitetan podžanr koji se slobodnim prijevodom zove 'bolnički horori'. To su, dakako, horori pretežito s radnjama u velikim bolnicama ili mentalnim institucijama, gdje se počinju događati nevolje u raznoraznim oblicima. Redatelj Diederik van Rooijen uz scenarista Briana Sievea (napisao Scream seriju i Boogeyman 2/3) odlučio se spojiti uvijek popularnu i gledanu temu egzorcizma, demona i duševnih boli s motivima bolnice, mrtvačnice i night-shifta. Tu se, naravno, na pameti pojavljuju brojni stariji i recentni filmovi koji su moguće poslužili kao povod za pisanje ovakve priče, a ono što je najprijemčljivije svakako je vrlo dobar horor "The Autopsy of Jane Doe" iz 2016. godine, s kojim se mnogo paralela ovdje može povući. Istraumatizirana policajka (Shay Mitchell iz Pretty Little Liars) proživljava klasičnu amerikaniziranu priču trauma-tablete-potencijalno smirivanje traume na način da se okuša u jednom sasvim drugačijem obliku posla, kao noćna čuvarica mrtvačnice. Nevolje počinju kada u mrtvačnicu dolazi leš mlade djevojke s čijom se kratkom pričom upoznajemo u samom uvodu filma tijekom vršenja obreda egzorcizma. Radnja se prebacuje tri mjeseca kasnije i tu počinjemo slagati dijelove priče, kakve god da je, a iskreno, prilično je razočaravajuća.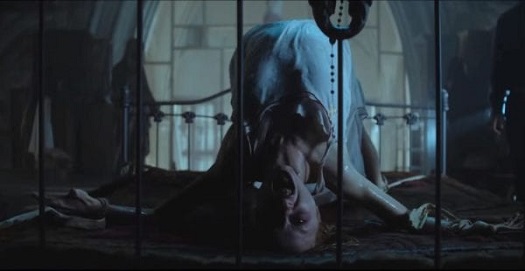 Ne mogu se nikako oteti dojmu da moderni horor filmovi moraju naći način da pobjegnu od standardnih klišejiziranih i neinventivnih poteza koji vam, ako ste imali upućeni u horor filmove, otkrivaju cijelog sebe već prije sredine filma, a kada nastupi predvidljivost, automatski vam se spusti dojam o pogledanom, ako u nekim slučajevima i uspijete doći do kraja. Primjerice, na prve znakove paranormalnih, neobičnih događaja, logično je da ćete, bilo da ste murjak, predsjednik države ili Chuck Norris, automatski pobjeći glavom bez obzira, no u horor filmovima uvijek postoji ta manija glavnih likova/žrtava da svoju hrabrost podignu za deset razina i kreću u potencijalni sukob s antagonistom. Razumijem da je to sve u koncepciji filma i fikcije te da ništa ne bi bilo dojmljivo kada bi se akteri razbježali, no onda se trebaju napraviti metode koje automatski likovima sprječavaju bijeg u vrlo kratkom roku, a ne kada zlo potpuno eskalira. Ubojstva kreću odmah na početku, nelogičnosti također, pa mi se dojam oko filma vrlo brzo narušio, a naročito su me smetale njegova očekivanost, hrpa već viđenih stvari i manjak inspiracije kako film ide prema kraju. Ona pozitivna strana gledišta - gluma, neke creepy scene ali ništa prezapaženo, no puno je napetiji već navedeni "The Autopsy of Jane Doe", upravo zato što je uspješno izbjegao većinu boljki ovog uratka. Također, moram pohvaliti odličnu šminku i dobre efekte, a očekivan kraj je - očekivaniji nego što sam očekivao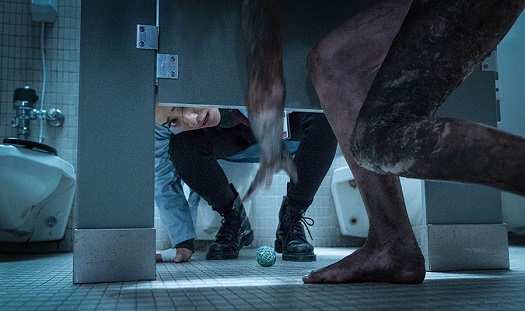 The Possession of Hannah Grace još je jedan primjer klasičnog horora s predvidljivim početkom, sredinom i krajem, što ga svrstava u more (ispod)prosječnih naslova. Izvlače ga dobra maska i šminka te gluma i inicijalna radnja, sve ostalo je, nažalost, potpuni zaborav.