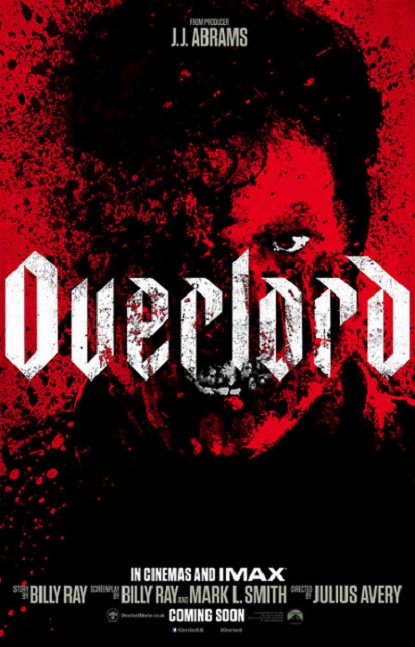 Sve u svemu: 3,5 / 5

Više o filmu: Imdb.com
Video

Tijekom Drugog svjetskog rata i povodom takozvanog Dana D u sklopu iskrcavanja u Normandiji, grupa američkih vojnika kriomice nabasava na tajnu operativnu nacističku bazu te se upoznaju sa svim užasima koji se unutra nalaze...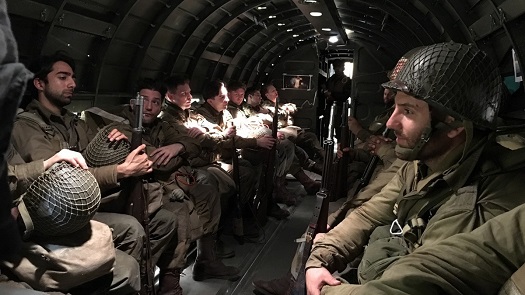 Pratimo nekoliko američkih vojnika famozne 1944. godine kako se nađu u krivo vrijeme na krivom mjestu i osim kontekstualizacije Drugog svjetskog rata, gledamo jedan ratni akcijski horor film kakvoga već neko vrijeme nismo imali prilike gledati, barem ne u nekom ozbiljnom tonu. Redatelj Julius Avery odnedavno je u redateljskom svijetu, a za screenplay i priču zaslužan je Billy Ray, dok je producent bio poznati J.J. Abrams. Vjerojatno je nekolicina ljudi očekivala potpuno drugačiji tijek radnje počevši s gledanjem filma, no sve se kasnije pretvara u "something completely different" - hrpa nazi vojnika nakon što umre oživljavana je posebnim serumom koji ih pretvara u nadljudske stvorove/zombije koji su izrazito opasni, budući da je tretman još pod istraživanjem i pun rizika. Za tajne podrume i bazu i njihovo otkrivanje zaslužan je glavni lik, vojnik Boyce aka glumac Jovan Adepo, nakon što se slučajno nađe u prostorijama s eksperimentima. Grabi uzorak i iznosi ga van, vješto izbjegavajući neprijateljsku frontu. S obzirom da je riječ o najvećem ratu zadnjih nekoliko stoljeća, pretpostavljate kako je riječ o nabrijanoj akciji prepunoj eksploziva, aviona, mina i pucačina te naravno da nećete biti daleko od istine. Overlord je pametno posložen i akcijom nabijen ratni horor film koji zapravo ima interesantnu premisu za koju se čak ne bih ni iznenadio da je vrlo vjerojatno moguće da se na takvim eksperimentima i radilo.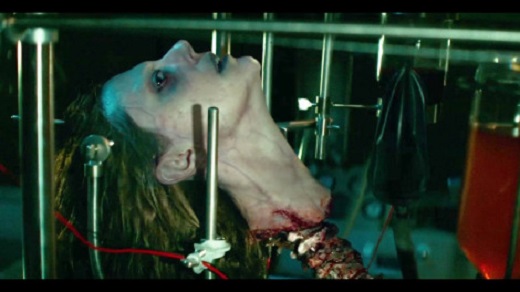 Sranja i žešće akcije te poveći horor elementi kreću nakon pola sata filma te se nakon toga suočavamo s konstantnom dinamikom i tempom koji je usporavan točno u trenutcima u kojima to treba biti. Supervojnici su zanimljiv motiv i svakako jedan od očekivanih outcomeova ovakvih tipova filma, no ne smijem vam ići u prevelike detalje kako se točno taj serum manifestira na korisnike ili vojnike. Sve što želim reći je da je film za puno manje novaca nego neki blockbuster stvorio odlične efekte, od početka pa do kraja, odličnu šminku, zabavne efektne scene i dobar sound editing, ne smijem zaboraviti ni većinski dobru akciju, tako da je svakako to jedna ultra pozitivna stvar za koju su se, kako vidim, uhvatili veći brojevi publike, pa čak i ne samo horor ljubitelji. No, moram napomenuti da je film unatoč svim tim dobrim stavkama ipak (u mom pogledu) u nekim stvarima prećerao. Prvenstveno mislim na manjak inovativnosti jednom kad se lagano krene prema raspletu radnje i finalnim akcijskim borbama te na nespretnosti glavnog lika Boycea u trenutcima kada se nađe potpuno sam u bazi okupiranoj nacističkim vojnicima, njegovoj konstantnoj potrebi da upada u nevolje, radi greške i time automatski rupe u scenariju. Prevelika jednostavnost oko (ne)predstavljanja svih protagonista također utječe na manjak interesa ili empatije prema razvoju događaja, tako da se lako može dobiti dojam da se sve fokusiralo na ponekad mindless akcijske scene, samo da se što više makeupa, efekata i supervojnika prikaže. Therefore, smatram da je film u određenim trenutcima znatno bolje mogao balansirati ozbiljnost u fikciji te fikciju u ozbiljnosti relevantnih događaja.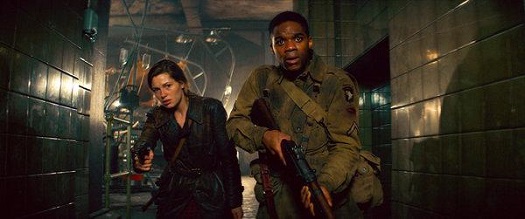 Usprskos svemu tome, vjerujem da će se mlađim generacijama više svidjeti film nego long-time ljubiteljima žanrovskog filma, no u moru loše odrađenih i pretežito sličnih stereotipnih filmova, Overlord je isplivao kao predstavnik nečeg drugačijeg, intrigantnijeg i kvalitetnijeg. Mene je zabavio, što je današnjem gledateljstvu možda i najvažnija stvar, a sad, bavljenje detaljima i ostalim aspektima koje bi ozbiljan žanrovski film trebao posjedovati - mogli bi ovoga puta staviti sa strane. Zabavan i prohodan akcijski horor, ništa više, ništa manje.