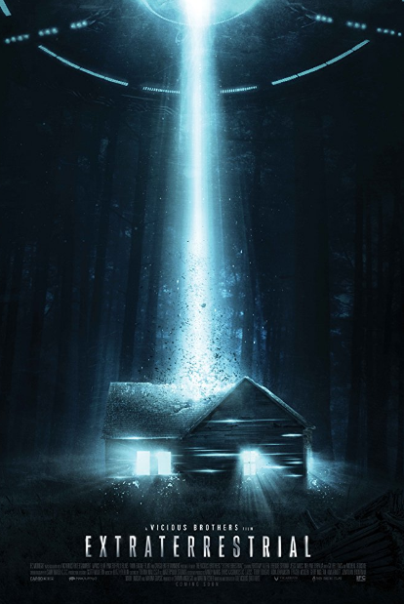 Sve u svemu: 2 / 5

Više o filmu: Imdb.com
Video

Grupa prijatelja odlazi za vikend u izoliranu kolibu u šumi, da bi se miran party vikend na kraju pretvorio u susret s bićima koja nisu s ovog svijeta...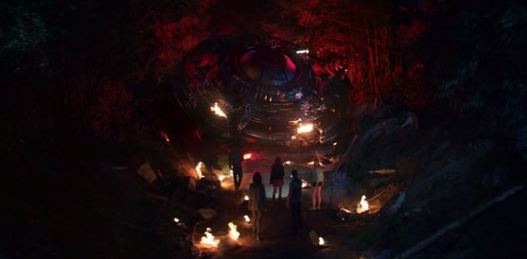 Rekoh ajde da pogledam još jedan alien film nakon 90's poslastice Body Snatchers, a još nisam davao prilike dos' razvikanom filmu Extraterrestrial iz 2014. godine. Colin Milihan, redatelj, dio je Vicious Brothers ekipe koja je zaslužna za filmove poput Grave Encounters te novi What Keeps You Alive, kojemu još moram dati priliku. Tematika izvanzemaljaca u horor filmu privlači me još od kultnih Dosjea X te me uvijek interesirala mistika oko bića iz svemira (koja je u praksi istinita), a kada se sve to pretoči u horor elemente, može se izvući mnogo toga dobroga, no nažalost, svjedoci smo kako horori alien tematike novijeg doba ne uspijevaju pronalaziti formulu za adekvatno strašenje gledatelja, proizvodnju intrige kakvu su izvanzemaljci i zaslužili (izdvojit ću Dark Skies kao solidan primjer ok novog horora) te se često banalizira sva ta fama oko dosad neviđenih stvorenja. Extraterrestrial, nažalost kako sam i očekivao, još je jedan u nizu neuspjeha na tim poljima.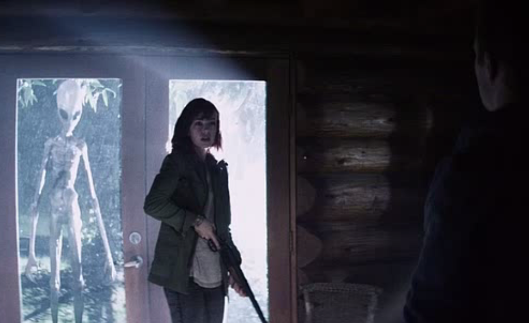 Nisam zapravo siguran jesam li pronašao u filmu išta pozitivno osim možda pojave Michaela Ironsidea kao totalno otkačenog lika koji sadi travu i aktivno se sukobljava s alienima - priceless. No u tome leži možda onaj najveći problem filma - toliko je neozbiljan i "šašav" da nekad izgleda da to radi apsolutno namjerno, jer ako ne radi, tada imamo još veći problem. Nekaka spoj slabog horora, humora, drame na kraju...jesam očekivao neki bezveznjak, ali nisam baš očekivao tako cheesy i nimalo scary atmosferu. Od samog starta, preobičnog uvoda koji nas uvodi u likove (iritantne i blesave do kraja) i trashy glumu njihovih utjelovitelja, pa sve do tako izlizane premise o kolibi u šumi i (prisilnom) slijetanju aliena, vidno je kako je previše toga pokazanog, prokazanog i s mnoštvom slabih i bedastih premisa. Izgled aliena je korektan i ajmo reći prihvatljiv, no taman se iskoristilo dovoljno nepojavljivanja njih u prvom planu da je budžet to mogao suptilno pretrpjeti. Found footage stil snimanja kreće nakon pola sata, otprilike kad i kreću sranja, no na sreću, ima ga u zanemarivim količinama te mi je drago da se nije apsolutno film oslanjao na njega. Ono što krasi ovaj glupav film su tolike rupe i nelogičnosti da se stvarno nekad iskreno nasmijete i/ili facepalmate: što biste vi napravili kad biste vidjeli srušeni NLO oliti UFO kako ogroman ispred vas leži usred šume? Naravno, pobjegli biste brzinom dok vam srce ne stane, a ne biste li, možda slučajno, stali i bacili foru: "This is definetly not an airplane?" Ma daj ajde, čudo što nisam ugasio nakon te rečenice, koja je nažalost izrečena prije zapleta.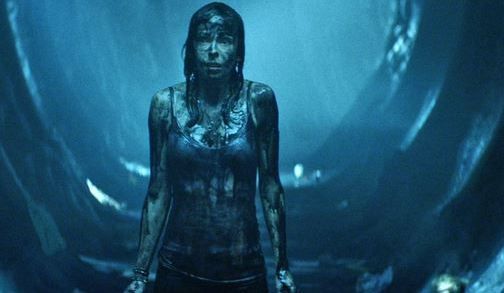 Užasan kraj također nimalo ne pomaže ovoj nepotrebnoj i besmislenoj jurnjavi, pogotovo kada saznate neke tehnike oko izbjegavanja aliena i slične stvari. Nema što, očekivao sam da će biti ispod prosjeka, ali ovaj ga je brate zakucao pošteno. Šteta što nema pomaka na planu tematike izvanzemaljaca u tom obliku, nadam se da će uskoro biti bolje, ne govorivši o remakeovima, rebootovima i nastavcima starih hitova. E i da, Dosjei X referenca na samom kraju...druga pozitivna stvar uz Michaela Ironsidea, druga i posljednja.