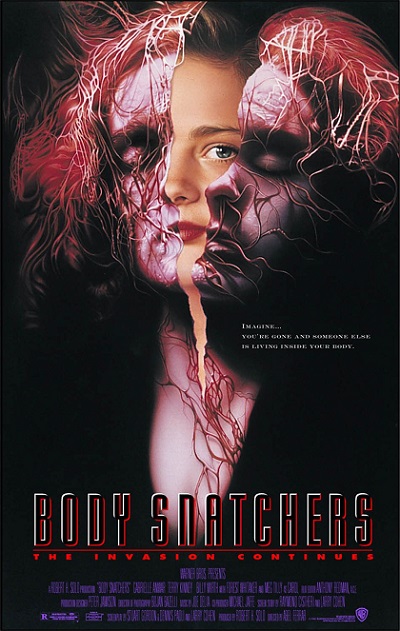 Sve u svemu: 3 / 5

Više o filmu: Imdb.com
Video

Djevojka i njen otac otkrivaju kako su lokalne ljude zamijenili izvanzemaljski klonovi, negdje na izoliranoj američkoj vojnoj bazi u Alabami...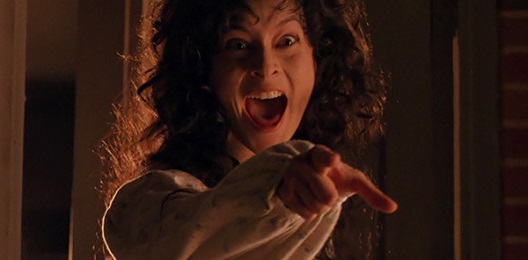 Neki dan sam nešto proučavao dosadašnje tekstove i primijetio kako se još nisam dotakao nijedne verzije poznate novele Jacka Finneya pod nazivom Body Snatchers, iz koje su se izrodili legendarni hororci Invasion of the Body Snatchers iz 1956. i 1978. godine, popraćeni i ovim iz 1993. godine u režiji Abela Ferrare i u screenplay realizaciji Stuarta Gordona, Nicholasa St. Johna i Nennisa Paolija. Body Snatchers je poznati i priznati SF horor, (reboot, remake, ekranizacija, kako hoćete) alien tematike, u kojemu se pojavljuju neke poznate face poput Gabrielle Anwar, Foresta Whitakera, Terryja Kinneya...riječ je o filmu čijeg se trailera sjećam sa stare, stare VHS-ice Swamp Thing (1982.), naravno da mi je tada to sve jezivo izgledalo, a danas kada promatramo ovaj film, ne mogu reći da ćemo doživjeti više horora nego SF karakteristika, za razliku od, primjerice, filma Void iz 2016. godine. Tu ima svega onoga što klasični alien parazitski film nosi - dobro i zanimljivo, no pomalo rutinirano kreirane parazite, ujednačene klonove i nekoliko krvavih scena.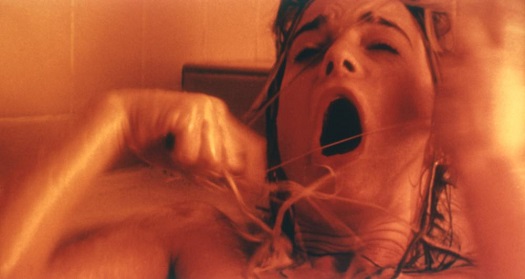 Vidno je kako Stuart Gordon (Re-Animator, From Beyond, Dagon) ima prste u vizualnom oblikovanju filma, budući da se u filmu nerijetko prikazuju krvavi efekti izvedeni u splatter/gore maniri, a vrlo zanimljivi efekti i dobar editing svakako su dodatno pridonijeli finalnom izgledu filma. Paraziti k'o paraziti, nikad mi u filmovima nisu bili pretjerano zanimljivi, iako ih ima u svim mogućim oblicima, no suština im je ista - nastanjivanje domaćina kojega će kasnije preuzeti i činiti, da prostite, sranja "po susjedstvu". Gluma je više nego dobra, a neki od likova adekvatno prenose pokušaje uznemirujuće atmosfere, dobrim načinima snimanja i ispresijecanjima kadrova, naglašavajući dinamiku koja svojim tempom uglavnom uspješno prenese jeziviju atmosferu. S druge strane, koliko god da film brzo prođe i većinski je zabavan, nedostaje mu određenog šarma kojega sam uspio ili previdjeti ili uopće ne doživjeti, za razliku od nekoliko sličnih filmova snimljenih +/- pet godina. Možda ulogu igra nejednako probavljanje i percipiranje filma nakon prvog gledanja kao klinjo i sadašnjeg, no svakako da sada primjećujem određene manjkavosti, nelogičnosti i blagu sterilnost koja u ponekim trenutcima uništava koherentnost motiva i usporava filmsku naraciju. Ne gledamo li na segment ponekih banalnosti, pošto je ipak riječ o čistoj fikciji, može se reći kako film sadrži zadovoljavajuć zaplet i rasplet događaja, interesantne scene popraćene dobrim efektima i više kvalitativno nego kvantitativno pamtljive scene.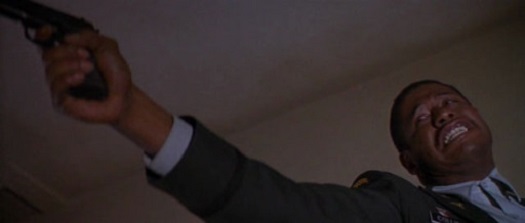 Smatram kako su starije verzije ove priče bile još prihvaćenije i ozibljnije shvaćene no ovaj film, budući da je prije ovoga slijedila era osamdesetih gdje su se na svakojake načine parodirali filmovi s izvanzemaljcima, u manjem broju slučajeva odlično realizirani, tako da je Body Snatchers iz 1993. godine doživio potencijalnu dozu veće neozbiljnosti te većem okretanju SF elementima. Nevertheless, riječ je o dobrom i zabavnom filmu kojega sigurno imate u dobrom sjećanju, a ako ga dosad niste gledali i niste preveliki ljubitelj starijih horor filmova, mislim da nemate što konkretnoga tražiti.