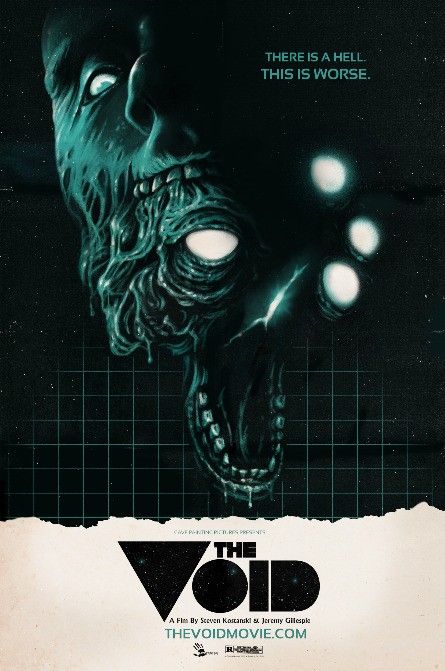 Sve u svemu: 3,5 / 5

Više o filmu: Imdb.com
Video

Vidjevši unesrećenog na cesti, mladi policajac vodi ga u najbližu omanju bolnicu kojoj nedostaje osoblja. Dovodeći ga na prijem, počinju se događati stravične stvari unutar bolnice, a prisutni je ne mogu napustiti zbog spodoba u bijelim kapuljačama koje su okružile bolnicu...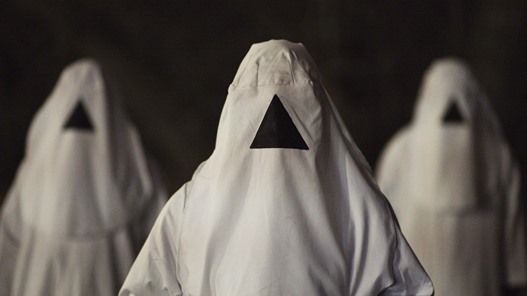 Jeremy Gillespie i Steven Kostanski dva su mlada redatelja iz kanadske filmske produkcije Astron-6, koji iza sebe nemaju bogatu pozadinu vezanu uz redateljsku stolicu, ali su obojica privrženi umjetničkom oblikovanju mnogih blockbustera i drugih filmova, Gillespie u art departmentu, a Kostanski u make-up efektima. Udružili su snage po drugi puta nakon filma Father's Day i kreirali ovaj film koji je, ne može se ne primijetiti, hommage mnogim klasik sf hororcima i pričama tog žanra kojih nam se uvijek lijepo sjetiti. Za primjer ćemo kasnije u recenziji uzimati po neke od njih, no drago mi je vidjeti novi film ili filmove koji mogu biti blaga referenca na neka od najpoznatijih Lovecraftovih kreatura i motiva, koji će karpenterovski pretvoriti bolnicu u još jedno ''assault on precinct" ozračje, ili koji će po izrazito efektnoj vizualnosti napraviti paralelu s jednim od najboljih predstavnika žanra - The Thing. Dodajte svoj toj eksploziji mašte u vidu sf čudovišta s pipcima i psihološku stranu filma, kako i ona pronalazi svoje utočište u vrlo dobro razrađenoj skripti i dobit ćete izrazito podcijenjen i slabije zamijećen horor film koji je trebao proći kod publike puno bolje (čitaj, rasprostranjenije). Ovim filmom dobili smo više toga - osim nekih navedenih primarnih razloga zašto ga smatram kvalitetnim, valja uputiti na onu sekundarnu stranu priče, a to je položaj ovog filma među zagriženim horor fanovima, gdje će se konačno dogoditi promjena percepcije, kao što je i kod mene, vezano uz filmove gdje je mjesto radnje bolnica. Konačno smo dobili veoma solidno upakovan produkt koji će hororima u bolnicama uvesti novu živost, budući da godinama nismo mogli naletjeti na dobar horor s tom lokacijom, a veoma je racionalno za pretpostaviti kako su to veoma plodna mjesta za razradu dobrog scenarija.




Atmosfera filma neprestano doživljava turbulencije, da ćete se u jednom trenutku zapitati - što dalje, gdje film još može skrenuti s puta i dodatno zakomplicirati priču po protagoniste, no tu zapravo kraja i nema - konstantno se događa nešto nepredviđeno, neočekivano i iznenađujuće, bilo da je riječ o pozitivnim ili negativnim okolnostima. Uzmimo za primjer razlog kako je do svega došlo: jednostavno ga nema. Gomila antagonista koji se manifestiraju na svakojake načine može biti samo predznak za hrpu prolivene krvi, splatter scena pa čak i ponekih intencionalnih trashy trenutaka. Bića u bijelim kostimima s crnim trokutom na glavi, kreature s pipcima alienovskog imidža, lordovi tame koji se odnekud pojave...stvarno se svega može nagledati. Uz to, za mene koji nisam baš zagriženi fan science ficiton tematike, film uopće nije pretjerivao sa svemirskom ili nama nepoznatom tehnologijom (osim pred kraj), više se fokusirao na fantasy maštovite elemente i na izgled izvanzemaljaca. Dobri efekti pomagači su bildanju dobre atmosfere, a valja ne isključiti i preciznu glumu kao nimalo manje bitan element svega ovoga. U nekim trenutcima film zna biti premračan što nekad narušava reprezentativnost materijala, a kraj filma mogao je biti puno bolje iskorišten, da nije došlo do blagog zakompliciravanja s raspletom priče.
Naravno, treba reći kako film nije izostavio nepotrebne radnje, greške, plot holove i slične stvari, ali generalno gledajući - napravio je izgledno više dobroga nego lošega za žanr.




The Void je, na moje potpuno iznenađenje, ugodno retroaktivno osvježenje za žanr kojemu trebate dati priliku.