Sve u svemu: 3,5 / 5

Više o filmu: Imdb.com
Video

Jannicke se nakon događaja iz jedinice budi hospitalizirana u bolnici najbližeg gradića. Nakon što saznaje da su svi njeni prijatelji mrtvi, saznaje i kako ipak nije jedina preživjela pokolj, samo što druga osoba nije bila ta koja je pokušala preživjeti, nego koja je planirala ubiti sve koji joj se nađu na putu...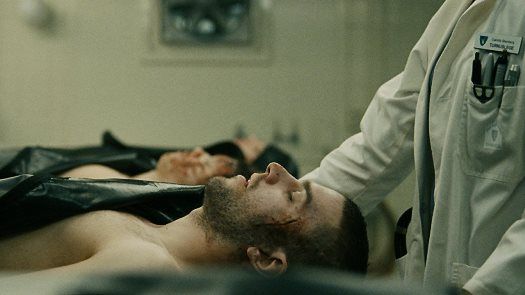 Nastavak uspješnog norveškog slashera Fritt Vilt izlazi dvije godine poslije, a kao i svi nastavci, imao je boljku uspjeha originala te se morao znatno potruditi preteći ili barem dostići uspješnost prvog filma, koji je smatran najboljim slasher filmom 2006. godine. Redateljsku stolicu preuzima Mats Stenberg, a glavna uloga ostaje nepromijenjena, što je i smisleno budući da je riječ o direktnom nastavku priče. I, dobro je na kraju i prošlo - kritike su bile zadovoljne, nazivajući film ne baš jednako dobrim, ali dostojnim nastavkom koji nije razočarao, pa smo tako dobili novi uspješni slasher serijal, a film je imao čak i najbolje otvorenje u kinima u povijesti norveške kinematografije. Dakle, nahraniti gladna usta publike željne nove makljaže kvalitetne produkcije nije bio nimalo lak zadatak, stoga sam se odlučio, iako slažući se s mišljenjima (prave) kritike, dati ovom filmu jednaku ocjenu kao i njegovom prethodniku. Jednaka je nabrijanost atmosfere i ovdje, budući da znamo da horori u bolnici imaju ogroman potencijal, no rijetko koji horor ga je uspio iskoristiti, bilo da je riječ o napuštenim ili o aktivnim bolnicama. Ti filmovi imaju određenu čar i zanimljivo je pogledati i ghost i slasher i bilo kakav drugi podžanr u tom mjestu radnje.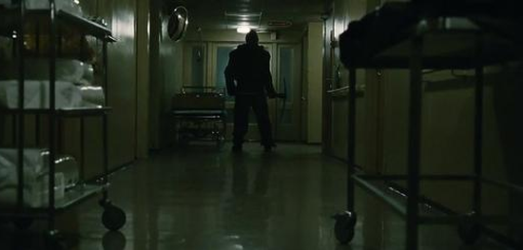 Iako smo saznali tko je ubojica u prvom dijelu, nastojat ću ga opet ovdje što manje pojašnjavati te ću bazičnu radnju oko njegovog razloga ubijanja svesti na minimalnu razinu opisivanja, kako bi bilo interesantnije popratiti u kojem smjeru Cold Prey serijal ide. Makljaža se nastavlja, samo u drugom prostoru i dobro je da se to i dogodilo jer se dobiva na novom iskorištavanju dobivenih ideja i materijala za snimanje, koje je opetovano kvalitetno i vizualno zanimljivo. Nisam sada stoposto siguran, ali brze cimalice koje ovdje imamo prilike vidjeti u većem su broju nego kod prethodnika, broj žrtava nije se znatno povećao (iako se mogao), a elementi i vrste ubijanja odrađene su na klasičnijoj razini. Kao i u prvom, drugi nastavak također donosi nelogičnosti u scenariju i neke vidljive greške, kao što je (iako u slasherima često viđen) teleportirajući ubojica, koji s jednog mjesta bolnice dolazi na drugi u rekordnom tajmingu. Produbljava se priča oko ubojice, koji i ovoga puta izgleda jednako te su se možda mogle neke karakteristike njegovog izgleda promijeniti, kao što se i mjesto radnje, no nije to stvar za zamjeriti. Elementi horora ovdje su vrlo dobro pogođeni i drago mi je što se ciljalo da se poprave neke stavke koje su nedostajale, unatoč tome što se u nekim drugim segmentima ne napravi baš hvalevrijednih poteza.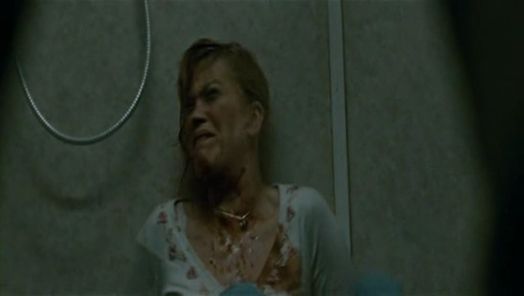 Dvojka je, zanimljivo, veoma dobro popratila smisao originala i dala mu je neku novu dimenziju, ponešto slabiju u nekim trenutcima, ali nipošto ne i razočaravajuću. Možda bi bilo dobro da je serijal na ovome stao, no netko se željan love sjetio da bi bilo dobro napraviti i prequel i retrospektivu događaja koji su prethodili jedinici, no koliko sam vidio, bolje je da to nisu radili, no o tome nekom drugom prilikom.