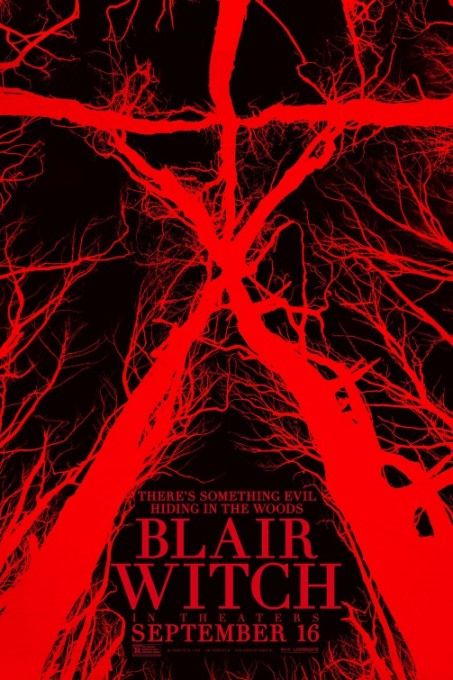 Sve u svemu: 2,5 / 5

Više o filmu: Imdb.com
Video

Nakon što je otkrio snimku koja po njemu pokazuje njegovu nestalu sestru Heather, James i grupa prijatelja odlaze u zloćudnu šumu u potrazi za dokazima koji će ih dovesti do njegove sestre, ali možda i same vještice iz Blaira...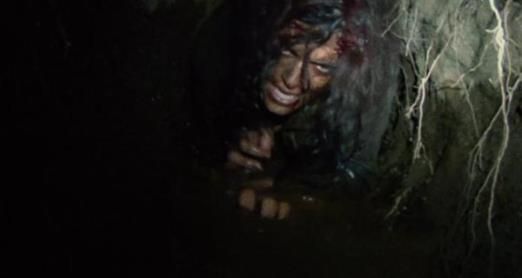 Govorkalo se o mogućim remakeovima ultra popularnog filma iz 1999., The Blair Witch Project, koji je od mizernih 60 000 dolara uspio zaraditi skoro 150 milijuna dolara, no na kraju se realizirao, iz sasvim vedra neba, nastavak originala, s iznenadnim trailerom objavljenim u proljeće prošle godine. Ovog filma prihvatio se Adam Wingard, redatelj čije smo segmente mogli gledati u V/H/S nastavcima i u The ABCs of Death, a režirao je i zabavan You're Next. U vidu ovog sequela vještice, gledamo očekivano found footage uradak napravljen po parametrima modernog doba i tehnologije. U principu, usuđujem se reći kako je ovo potpuno sličan Blair Witch originalu te se može nazvati da je ovo "identičan" film samo u drugačijem razdoblju filmske industrije. To je i činjenica - glumci su više generični, scare i jump scena puno je više, dinamičniji je film u globalu, što je i u skladu s filmskim tekovinama i zahtjevima gledateljstva. S obzirom da imam nesreću da su mi se izbrisale bilješke na mobitelu potrebne da ne zaboravim što se sve imalo za zabilježiti o ovom filmu (jer recenzije pišem uvijek barem tjedan poslije odgledanog), probat ću po sjećanju izdvojiti što mi se u filmu svidjelo, čega je znatno manje, a što ovdje nije valjalo, što je nekako bilo i očekivano. Blair Witch je neinventivan projekt koji će zaraditi određenu svotu novca na grbi svog prethodnika. Doslovno, u ovom filmu nisam uspio zamijetiti ničeg inovativnog ili autentičnog, pretapanje iz šupljeg u prazno snažno je ovdje prisutno, a mimo jezive, šumske mračne atmosfere, film na mene skoro nikakav dojam nije uspio ostaviti.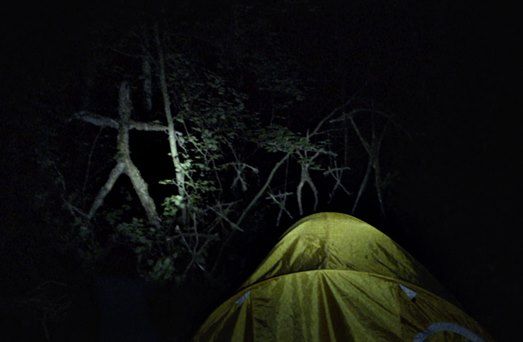 Priznajem, zahtjevno je smisliti novi nastavak na temelju svega par čimbenika: vještica, šuma, bježanje, s time da se mora pripaziti da se vještica ne vidi gotovo cijeli film, kao što je bilo odrađeno i u prvom dijelu, što je pohvalna stavka, budući da ono što ne vidimo isprve, stvarat će nam određenu mistiku i napetost. Stoga se scenarij mora itekako prilagoditi dinamici koja ne smije posjedovati rupe te isklišejizirane, isfurane dijaloge i scene koje smo već sto puta mogli zaključiti i unaprijed ih prepoznati. Film u tome nije uspio, prilično je predvidljiv, što mu automatski daje epitet neautentičnosti. Dok se prvi dio bavio uglavnom izgubljenošću u šumi i istraživanjem, drugi se većinski bavi bježanjem i izbjegavanjem nevolja, koje ubrzo posjećuju protagoniste u šumi. Akcije ima dovoljno, napetosti još više, tako da se ne definitivno ne može reći kako je film podbacio u svojoj hororičnosti. Istina bog, film je prilično jeziv i teško se može ostati imun na njega, osim ako ne krenete ismijavati film kao baja koji se ničega ne straši. Ipak, film se ne može sam po sebi oslanjati samo na strašne scene, tu mora postojati glava i rep koji će dovesti do samih nezgodnih trenutaka, no svaka akcija likova nekako je mogla biti bolje realizirana i bolje isplanirana. Neke od pamtljivih scena svakako su one u kući koja je sama po sebi dizajnirana stravično, a scene s križevima koji su postali brending "logo" cijele franšize, uvijek su zanimljive za vidjeti. Na stranu generičnost likova i njihovih scenaristički propisanih loših poteza, moram reći da sam zadovoljan glumom svakog ponaosob, pošteno su dočarali atmosferu mračne šume u kojoj se doslovno svašta može dogoditi, no malo smo toga uspjeli vidjeti, budući da je šuma sama po sebi predznak za neiskorištenost potencijala zbog svojih širokih mogućnosti snimanja.




Blair Witch bi puno bolje funkcionirao da nije imao gotovo identičnog, uspješnijeg, no ne nužno i previše kvalitetnijeg prethodnika. Službeni drugi dio franšize iz 2000. godine koji nema poveznica s ovim filmom još nisam pogledao.