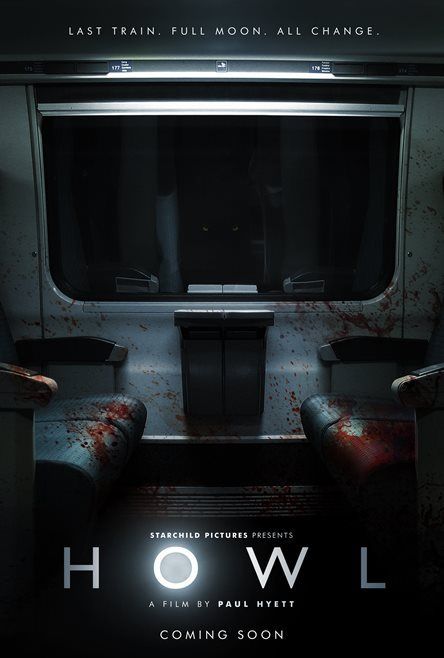 Sve u svemu: 3 / 5

Više o filmu: Imdb.com
Video

Noćni međugradski vlak napadnut je od strane nepoznatih dlakavih stvorenja usred mračne šume, a na putnicima i osoblju je da se potrude surađivati kako bi zajedno uspjeli preživjeti do jutra...




Može li skučenija radnja od žrtava zarobljenih u svega par vagona, a okolo njih je krdo likantropa? Howl je britanski nezavisni horor film za kojega je zaslužna osoba koja je Neilu Marshallu radila specijalne efekte, a riječ je o Paulu Hyettu, koji stoji iza efekata Dog Soldiersa, Doomsdaya, Descenta i sl. Upravo to mi je dalo naznaku da ću gledati sasvim solidno werewolf ostvarenje gdje ću se moći dobro zabaviti, iako naravno, neću očekivati neko prebijesno djelo. Zadnji dobar werewolf horor kojega sam pogledao je prošlogodišnji Late Phases, no prije toga stvarno se ne mogu sjetiti novijih uspješnih osim eventualno Wolfman remakea. Ljubitelj sam filmova koji se odvijaju na svega par lokacija, a sve počinje s upoznavanjem konduktera koji je prisiljen odraditi i noćnu smjenu međugradske vožnje od Waterlooa pa nadalje. Provjeravanjem voznih karata upoznajemo se s likovima putnicima koji će biti prisutni kroz daljni tijek filma, a po klasičnom sistemu, vlak se sastoji od štrebera, frajera, lijepih djevojaka, starije populacije...svašta se može naći, no za ovakav format likovi su zanimljivo isprepleteni i kreirani tako da svatko ima nešto protiv nekog drugog. Klasična potjera započinje prilično brzo, kada vlak stane usred šume okruženom vukodlacima. Zvuči zanimljivo, zar ne? Prije svega detaljnijeg, reći ću kako se u globalu nisam nešto naročito razočarao filmom, iako sam ga smatrao još jednim werewolf flopom, no ispada da sam se prevario, barem u tom pogledu što sam se uspio zabaviti gledajući film koji nije podbacio s efektima, ne gledajući toliko činjenicu da ima brdo klišejastih trenutaka, banalnih te nepotrebnih scena.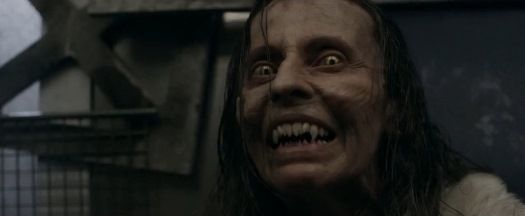 Počnimo od izgleda vukodlaka: nekakav hibrid između onih iz Dog Soldiers i Late Phases, znači gledamo u vukodlake koji su sposobni stajati na dvije noge, veoma su dlakavi i iznadprosječno visoki, što ih oslikava kao moćne predatore. Rijetko se kad pojavljuju u kadru, prvenstveno zato što smo svjesni toga da nije lako impresionirati gledatelja u smislu kvalitete efekata i raznoraznih maski i šminki, no kada se pojave, mogu reći da sam zadovoljan njihovom fizionomijom. S druge strane, mnogo toga je napustilo dozu realnosti te su se neke scene previše zanijele po pitanju autentičnosti događanja, mnogo toga izgleda neuvjerljivo i zbog toga se smanjuje napetost. Kako bi napetost sačuvali, filmska se ekipa od sredine do kraja filma bavila raznoraznim napadima izvana na vlak, sa nekoliko pojavljivanja infiltracija neželjenih gostiju, što klaustrofobičnost vagona ne trpi tako lako te se stvaraju posljedice. Naravno, ovdje ima onih klasičnih šema kao i u zombie filmovima, netko biva ugrižen, pa slijedi nekakav oblik transformacije (jer kakav je to werewolf film bez transformacije), e sad, bila ona dobra ili loša, dogodit će se, a nakon nje uslijedit će galoni krvi. Upravo ta predvidljivost događanja umanjila mi je početni entuzijazam kojega sam imao kada sam vidio okruženje i atmosferu filma te izgled vukodlaka. Kako se film primiče kraju, tako nailazimo na uistinu sve više gluposti te nažalost dobijete osjećaj kako bi se to sve trebalo što prije završiti, a ni kraj nije ostavio neki poseban dojam.




Šteta, Howl je mogao biti veoma dobar horor film i upasti u 'visoku školu werewolf kategorije', no spriječile su ga klasične boljke koje nailazimo i u ostalim sličnim filmovima. Ipak, film je dobio i više nego prosječnu ocjenu s obzirom na poneke kvalitetne prizore, efekte, maske, tu i tamo pogođenu glumu te zanimljive likove. Nije da je dobar, nije da je loš. Dati mu šansu ili ne, uistinu je na vama.