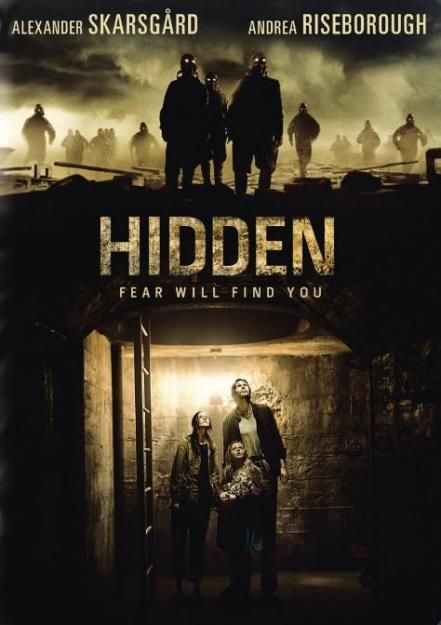 Sve u svemu: 4 / 5

Više o filmu: Imdb.com
Video

Obitelj koja se sastoji od oca, majke i kćeri sklanja se u podzemno sklonište kako bi izbjegla nepoznate pojave na površini u okolini...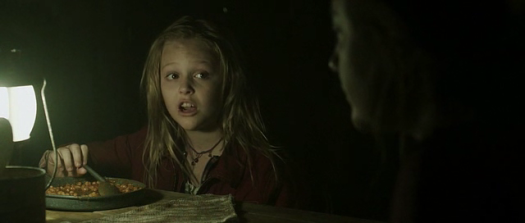 Volim filmove s kratkim sinopsisom. U nekoliko se riječi podigne buka, malo se kaže, a puno se dobije. Hidden je projekt braće Duffer, kojima je to, sudeći po Internetu, prvi dugometražni projekt. Prvi i veoma uspješan, budući da će Hidden u mojoj glavi (neš ti mene kad krajem 10. mjeseca krenem gledati horore iz 2015.) ostati kao upamćeniji i kvalitetniji ovogodišnji horor. Jedan od onih suspense flickova, film se održava u svega nekoliko podzemnih prostorija skloništa, gdje se punih sat vremena gradi napetost te se održava interesantan dijalog. Zamislite kakav je posao scenarija da gledatelja koji je unatoč svim mogućim filmovima postao zahtjevan, zadrži budnog i dalje prikovanog uz radnju. To je nešto na što nisam često navikao u horor filmovima, no ovdje je to ispao pozitivan slučaj. Tijekom filma događaju se flashbackovi koji nas polagano upućuju u radnju i u ono što se dogodilo da je u tom dijelu Zemlje nastala potpuna apokalipsa. I mogu vam reći - iznenadio me krajnji rezultat popraćen twistom, u svega par trenutaka sam si odvrtio taj scenarij u glavi te se na kraju ispostavio istinitim, a istina je veoma dobro upakirana.




Dok vas film priprema na nepoznanicu koja napada od gore, dotle promatrate život koji je u godinu dana proživjela tročlana, skladna obitelj. Alexander Skarsgĺrd glumi brižnog oca koji je u velikoj većini interakcija sa ženom i kćeri znatno emotivno jaka uloga, nešto zabrinutija Andrea Riseborough koja glumi Claire i veoma dobra mlada glumica Emily Alyn Lind koja glumi hrabru, ali naivnu Zoe. Glumci su u potpunosti prilagodljivi i naizgled neopterećeni, a svi znamo kako nije lagano glumiti napetost i doživljavanje neizvjesnosti. Kako je već napomenuto, na mnoge se načine pokušava intrigrirati gledatelja i to je ono što je bitno - u tih osamdesetak minuta filma svašta se može vidjeti, a opet - ništa se bitnije ne događa. Kraj filma zato postavlja mnoga pitanja, a istovremeno daje mnoge odgovore - veoma dobro koncipiran zaplet postao je još bolji rasplet i ugodno sam iznenađen što nisam doživio razočaranje, kako to inače zna biti. Film je od početka do kraja držao jednak, po meni kvalitetan tijek. Da vam sada ništa ne spoilam, bilo bi dobro da sami pogledate o čemu je riječ konkretno u filmu, ja sam ipak tu da prokomentiram neke tehničke, scenarističke i glumačke poteze.




Hidden je film koji će vjerojatno proći manje zapaženo nego neki horor hitovi, a barem je par stepenica iznad svih njih. Baš jedan od rijetkih filmova danas koje sam krenuo gledati s nikakvim očekivanjima, a završio sam film obogaćen lijepim iskustvom. Jasno - film nije remek djelo niti je za odličnu ocjenu, ali postoji mnogo bitnih stvari koje su ga učinile veoma gledljivim i drugačijim. Preporuka.