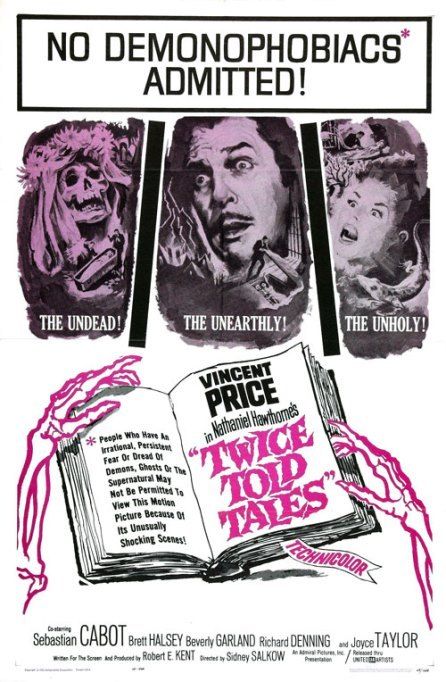 Sve u svemu: 3 / 5

Više o filmu: Imdb.com
Video

Tri priče američkog novelista Nathaniela Hawthornea, gdje se susrećemo s prolaznošću života i sprječavanju iste, problemima težnje za besmrtnošću, obiteljskim prokletstvima i ostalim ljudskim pogrešnim nastojanjima i djelima...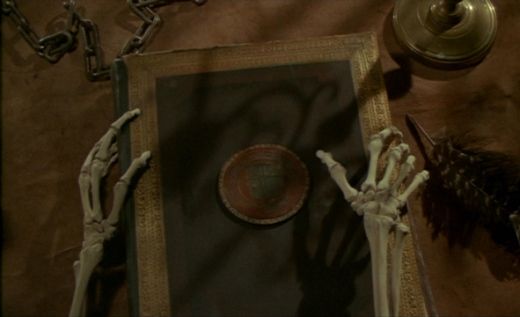 Još jedan omnibus, ovoga puta iz vrela šezdesetih, s tri poduže razrađene priče i s legendarnim Vincentom Priceom, koji se ovdje pojavljuje u sve tri priče u tri različite uloge. Zanimljiva je stvar da treća, posljednja priča već ima svoju ekranizaciju iz 1940. godine gdje je ponovno glumio Price. Hawthorneove priče nikada nisam čitao niti sam iskreno bio upoznat s njegovim književnim opusom, tako da mi je ovaj hororčić, osim što je to još jedan Priceov film, dobro došao da pogledam što je ovaj čovjek za života i napisao, a filmovi ponekad super dođu da se takvo što lakše i ostvari, iako naravno, postoji puno razlika spram knjige u velikom broju slučajeva. 120 minuta ovog filma, moram priznati, definitivno je bespotrebno puno. Da se film skratio za kojih pola sata do 40 minuta, sve bi bilo puno dinamičnije, oku lagodnije te bi vrijeme u krajnjem slučaju bilo više ušteđeno, budući da ovdje postoji nemali broj scena koje možete premotati i svejedno nećete ništa posebno propustiti. Izuzev toga, sve tri priče dobro su i temeljito razrađene, postoji propitkivanje nakon svake diskutabilne teme te se neponovljivi Vincent Price još jednom dokazao kao vrsni kazališni glumac. Pa krenimo redom:

1. priča: Dr. Heidegger's Experiment

Dva stara prijatelja, Heidegger i Alex, našli su se kako bi proslavili Heideggerov 79. rođendan. Pričajući o svojoj ženi koja je preminula prije 38 godina, Heidegger vuče Alexa do njene grobnice gdje obojica svjedoče njenom svježem truplu, iako je toliko dugo mrtva. Saznao je da je voda koja teče u prostoriji zaslužna za pomlađivanje tkiva te obojica nastoje to iskoristiti jedan na drugome. Nevolje krenu kada Heidegger odluči oživjeti svoju ženu...
Ovo je interesantna priča sa standardnom temom čovjekove pohlepe za vječnom mladošću i potrazi za istom. Radnju je lako shvatiti kako teče naracija (čiji glas naratora također daje Price), a problematika priče odrađena je suvislo, polako i korektno. Kad bi sve priče bile kao ova, onda bi ovdje bilo riječ o pravom horor dragulju za jesensku večer.





2. priča: Rappaccini's Daughter

Student Giovanni primjećuje svoju susjedu Beatrice te se na prvi pogled zaljubljuje u nju. Ispituje svog starog profesora o njoj, a on mu govori da je on prva osoba koja je nju vidjela, budući da se njen otac ispisao s akademije kako bi nastavio proučavati svoje eksperimente, nakon što mu je žena pobjegla s ljubavnikom. Ubrzo saznajemo kako je Beatrice smrtonosna te da bilo kakav njen dodir truje svako živo biće, a da je uzrok svemu tome njen otac...ovo je podosta slabija priča od prve odlične i ovdje možemo također vidjeti ispreplitanje s ljudskim pokušajima promjene prirode i svoje smrtnosti. Naime, radnja ovog segmenta teče znatno sporije te se osim nekih simpatičnih efekata i eventualnih ozbiljnih dijelova snimanja, ova priča ne može smatrati u mojim očima ozbiljnom budući da nikako nisam mogao provariti priču oko biljke koja ima smrtonosnu moć, a da ne pričam da takvo što može djelovati i na čovjeka. Sve je to fantasy, razumljivo, ali je nekako pretjerano i ne tako dobro realizirano.

3. priča: House of the Seven Gables

Priča koja već ima svoju ekranizaciju, House of the Seven Gables govori o obiteljskom prokletstvu gdje se Pyncheon vraća u svoju obiteljsku kuću sa ženom nakon 17 godina, gdje susreće svoju sestru koja je tamo ostala i koja govori njegovoj ženi o prokletstvu kojeg je nanio Matthew Moll, nekadašnji vlasnik te kuće od kojega su Pyncheonovi ne baš zakonito preuzeli kuću i čijim se potomcima prijeti jedno te ista smrt...ovo je definitivno najlošiji segment od sva tri, baš se tako posložilo da naracija cjelokupnog filma odlazi nizbrdo, što nikako nije pohvalno ni dobro. Treći segment pati od monotonije i sterilnosti, premalo akcije i previše nepotrebnih dijaloga, izuzev kraja koji je efektan i puno drugačiji od ostatka ovog 45-minutnog ubojstva.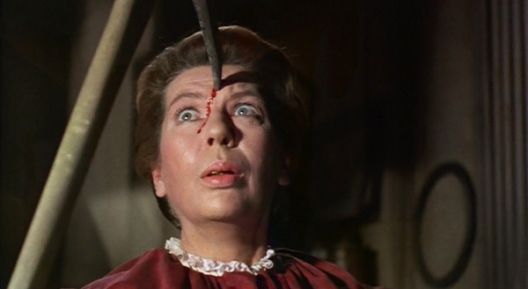 Gledajući sve u globalu, Twice-Told Tales na mene je ostavio mlak dojam kojeg sam upotpunio s prvom baš dobro pričom, drugom osrednjom i trećom potpuno bezveznom, što ovaj omnibus stavlja u neku sredinu svega i svačega, no zbog markantnog i genijalnog Pricea odlučio sam dati filmu i više nego dobru trojku. Da se možda malo više poradilo na dinamici i na skraćivanju materijala, uvjeren sam kako bi i sam film zaživio puno više nego što se o njemu danas priča.