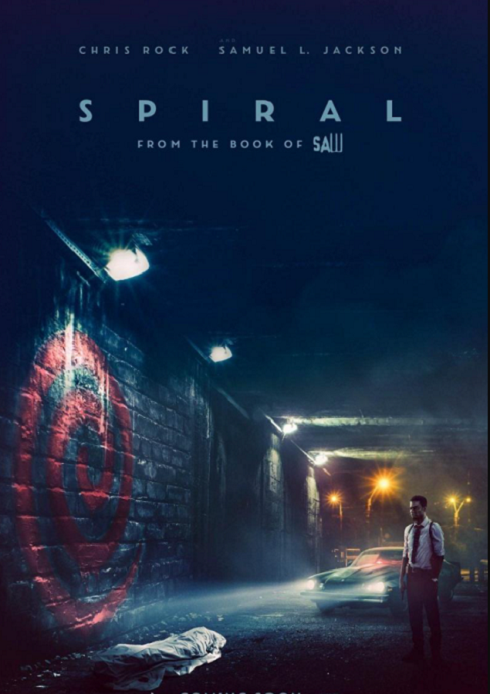 Sve u svemu: 2,5 / 5

Više o filmu: Imdb.com
Video

Detektiv Zeke Banks i njegovi policijski kolege nalaze se u mrtvoj trci s ubojicom koji ih na mučne načine redom počne otimati, modus operandijem čuvenog Jigsawa...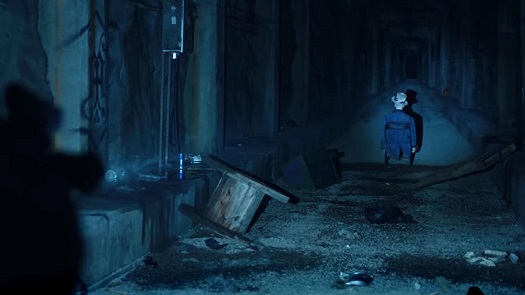 Prošlo je 17 godina od izlaska prvog Saw filma i treba se priznati da od tada horor žanr nije isti. James Wan i Leigh Wannell pokrenuli su lavinu koja se još uvijek ne zaustavlja, pa smo tako nakon sedam godina pauze 2017. dobili osmu instalaciju serijala, koji je ispremiješao prošlost, reboot kontekst, sadašnjost i budućnost i manje-više nedostatno uskrsnuo franšizu, a onda se 2019. najavio Spiral, koji je nakon pandemije odgođen za emitiranje na sredinu 2021. godine. I eto nam ga - Spiral je režirao Darren Lynn Bousman, redatelj 2.,3. i 4. dijela, a kao glavne zvijezde pojavljuju se Chris Rock, Samuel L. Jackson i Max Minghella (sva trojica murjaci - detektiv, stari chief i rookie). Postava filma, premisa copycata koji će "revitalizirati" modus operandi Johna Kramera, odnosno Jigsawa, moderni pristupi i neke stare reference kod mene su naravno stvorili interes, budući da je i dalje riječ o mom guilty pleasure horor serijalu, kojega sam užasno cijenio u mladim danima, kako je koji redom bio izlazio. Iako bih neke od tih dijelova danas potpuno drugačije ocijenio nego što sam tada, stojim pri tome da će serijal poput Sawa uvijek imati svoje poklonike, bilo da je riječ o rebootovima, remakeovima ili jednostavno 15. nastavcima, dojma sam kako će se oko svakog nastavka stvoriti određena fama i da će imati svoje poklonike, a ako ništa drugo - dobru kino zaradu.

Što nam je donio, a što odnio Spiral? Prije svega, ovo nije klasičan reboot niti klasičan nastavak, ovo je film istog univerzuma kao prethodnici, gdje se timeline zapravo ne prekida. Jigsaw je mrtav, a netko sa sličnim metodama, dobrim starim zamkama, namjenski kažnjava ljude za njihova nedjela i zlodjela iz prošlosti. Međutim, dosta se toga i promijenilo. U prošlom filmu imena Jigsaw dobili smo taj light trenutak gdje su šale i pošalice postale trendy u situacijama kad ste zarobljeni i kada trebate umrijeti za trenutak. U najozbiljnijim trenutcima panike i straha (zarobljeni u zamkama) u ovom se filmu to srećom izbjeglo, međutim, dobili smo Chrisa Rocka, glumca i komičara koji jednostavno teško da može biti otrgnut od svoje vanjštine, facijalnih ekspresija i pristupa ulogama. Uz njega smo, nažalost, dobili i pregršt toga bezveznog, neuvjerljivog i naivnog, da jednostavno moram ovaj nastavak staviti na samo dno cjelokupnog serijala.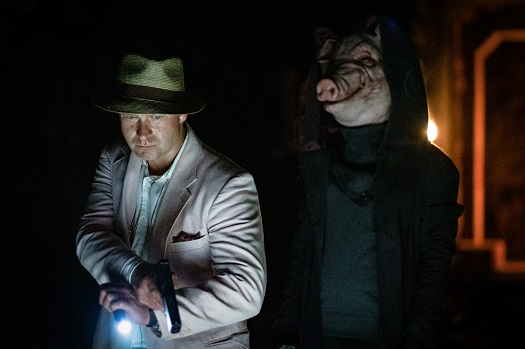 Film počinje odlično. U duhu i originalnoj atmosferi, započinjemo s jednom brutalnom zamkom i prilično brutalnim ubojstvom. Nakon odličnog uvoda koji je baš uspješno vratio serijal na dobro poznate staze, dogodio se taj ispad iz tračnica. Kronologija radnje ide linearno, što je za pohvalu za razliku od njegovog prethodnika, ali imam osjećaj da se stvorilo toliko rupa u scenariju i nelogičnosti, da je jednostavno teško bilo držati korak s realnošću događaja, previše je tu naivnosti, dječjih bolesti u razvoju scena i priče, da je nažalost gotovo nemoguće očekivati od gledatelja da se poistovjeti s nekim likom, ili da kronologiju događaja shvati ozbiljno. I tome ne pridaje samo nesretni Chris Rock, već i nebulozne odluke, netočnosti u kontinuitetu radnje, pretjerane točnosti u ishodu ubojstava (sve je našpelano detaljno u sekundu, c'mon...), čak i više nego u nekim prethodnicima, ubojica je naprosto svemoguć/a i sveznajuć/a...ma, ni klasični "motherfucker" moment Samuela L. Jacksona nije uspio popraviti situaciju. S druge strane, valja reći kako je film unatoč spomenutim light trenutcima, prilično brutalan i krvav. Vjerojatno je do toga što nisam dugo pogledao niti jedan Saw nastavak, ali ne sjećam se da sam u nekoliko njih posljednjih vidio ovako masakrirajuće i HC zamke, što je svakako za pohvalu jer to među rijetkim stvarima drži film licem iznad vode.

Postoje tu neke upečatljive reference poput pile, dobro znanog soundtracka, pokreti kamere kada se žrtva pronađe u sosu, arhivske snimke, svinjska glava kao maska, općenito dobro povezana referenca s policijom i svinjama...sve su to elementi koji nam kroz film daju nadu kako će odmak od dosadašnjeg smjera serijala biti što manje bolan i neprimjetan, međutim, teško je bilo poistovjetiti se s činjenicom da je ovo postao uglavnom who done it kriminalistički film s elementima horora (poneke jump scene odrađene na sličan kalup). I da, kakav je to pitchan ubojičin glas? Daj nešto jezivije. Kada smo ranije spominjali naivnost, to je najviše zato što se kraj filma i subjekt svega ovoga mogu razaznati dosta ranije. Velika šteta zbog toga.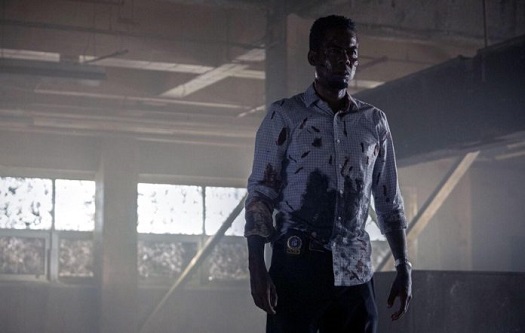 Spiral je napravio određen zaokret u serijalu, promijenio ime i vjerojatno nam dao za naslutiti da će toga biti još. Što dalje vrijeme i filmovi idu, sve sam manje za to zainteresiran, jer se postepeno sve više suvišno integriraju moderne potražnje onoga što u Hollywoodu mora biti popraćeno, bilo da je riječ o žanrovskom filmu ili nekom drugom obliku. Vjerojatno će film dobro zaraditi, dobro iskoristiti svoju marketinšku moć i filmsku pozadinu koju nosi, ali obraz po meni neće tek tako moći isprati.