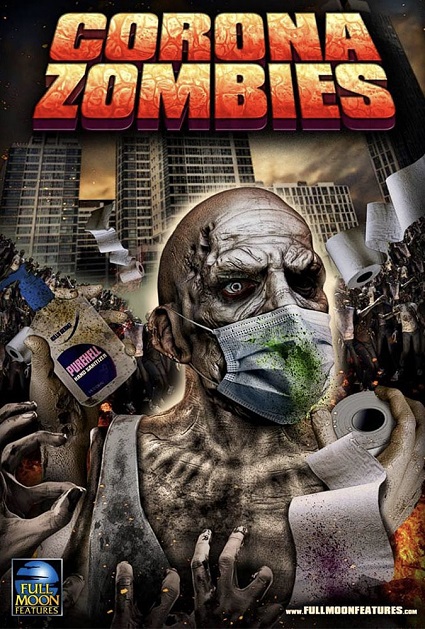 Sve u svemu: ? / 5
Više o filmu: Imdb.com
Video

Svijet je poharao virus koji zaražene pretvara u - zombije.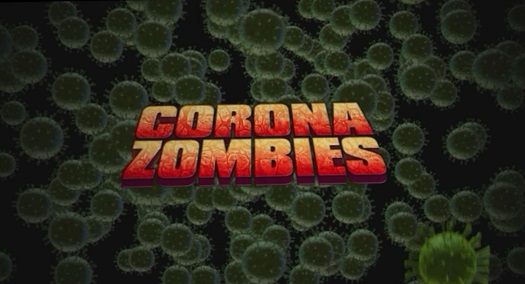 Dok ovo pišem je 15. travnja 2020. godine. I u ovom svima nam znanom periodu, prije kojih mjesec dana već sam bio vidio ovaj poster i najavu da će ovo biti prvi film koji tematizira aktualnu pandemiju koronavirusa. Reko' ajde, nije to ništa zapravo, nemoguće da je netko uspio, pogotovo u ovakvoj vrsti zaraze, otvoreno snimati film koji će, pa makar biti najveći trešeraj, biti pušten u javnost. Međutim, čovjek se prevari, ali prevariše nas bome i tvorci ovog filma - Corona Zombies stvarno i jest prvi film koji je završio utrku za prvi film s temom ovog virusa, ali na način da je sa svojih sveukupno 15-20 min materijala kojih su zapravo snimili za ovaj film - ostatak nadopunili sa scenama iz starijeg talijanskog hororca Hell of the Living Dead aka Virus aka Zombie Creeping Flesh i nasnimili svoje glasove na njih. Isto tako, to su napravili i s nekoliko prizora iz filma Zombie Strippers. Prema tome, ovo je zapravo kratkometražni film koji je lijepo spojio poveće dijelove drugih filmova i postao zasebna jedinka. Film je producirao Full Moon Features (Puppet Master, Killjoy, Castle Freak...), koji su odveć postali (ne)poznati po novijim, ultra trash comedy horror uratcima. Ustvari, ovo je toliko čudno što uopće komentiram da ne znam radim li to zato što već na ovom blogu imam slične uratke (Zoombies, Alien Dead...) pa se i ovo učinilo krajnje zgodnim za prokomentirati, ili zato što ću upamtiti ovu recenziju po mnogočemu osim samo po ovom filmu.




Kakogod, ovo je prvi film kojemu jednostavno ne mogu dati ocjenu, jer praktički bih ocjenjivao film kojeg nisam u potpunosti gledao (spomenuti talijanski), a možda ovakve filmove nije ni potrebno obilježavati bilo kakvom ocjenom. Na početku milenijalka Barbie upada u kuću i žali se na telefon frendici kako nema wc papira u trgovinama, a zatim na TV-u vidi kako je svijet zatresla pandemija COVID-19 i da ljude pretvara u zombije. Vidimo tu i Trumpa, zombije koji nastaju tako što pojedu juhu od šišmiša...ukratko, kroz cijeli film možete čuti (ne baš i vidjeti pošto je riječ većinski o sasvim drugom filmu) sve što slušate i ovih dana, a tu imamo i Corona Squad koji pucaju i kolju zombije, uz rečenice: Next time you'll remember to wash your hands!" Ukratko, mislim da sam sve rekao s time što nisam rekao još ništa, od onog što se može ovdje vidjeti. Low budget je na svakom koraku, a i scene koje su ustvari talijanski film su toliko jeftine, upravo zato što je i taj film sam po sebi jeftin. Što se tiče horor elemenata, oni ne postoje. Što se tiče komičnih dijelova, nađe se tu dosta dobrih fora, pogotovo kada "sinkronizacije" krenu.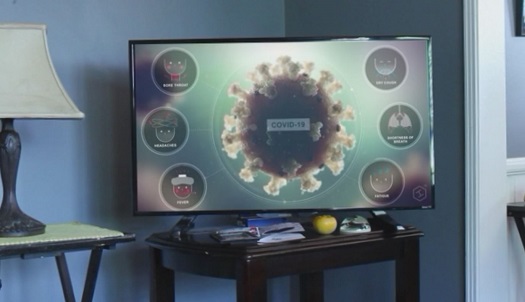 Corona Zombies je toliko blesavo ostvarenje da su riječi "genijalno" i "smeće" jednako adekvatno upotrebljive. Traje sat vremena, svi moramo biti doma, torrenti su barem na našem govornom području najmanja frka...što se još čeka? Čeka se pravi koronavirus film, ovo je ipak nakupina svega i ničega, s prefiksom "corona" u sebi. Sam sebe tješim da ovome nikad ne bih dao priliku da nisam toliko doma, a možda je sve to jedna velika laž.