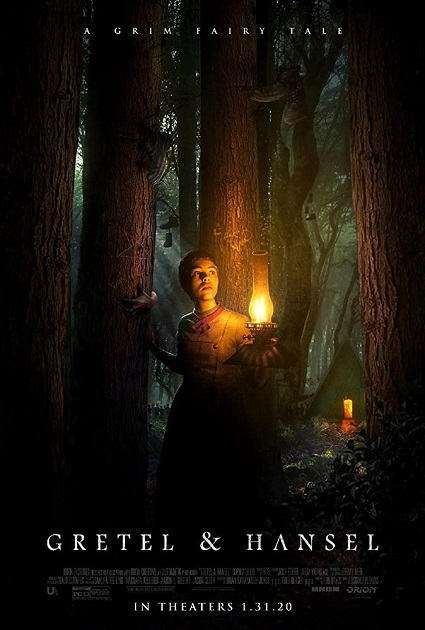 Sve u svemu: 3 / 5

Više o filmu: Imdb.com
Video

Nekada davno u bajkovitom selu u dalekoj šumi, mlada djevojka Gretel i njezin brat Hansel odlaze na put kako bi našli hrane i nekog posla. Nailaze na kuću neobičnog izgleda i ženu koja ih ugosti, nahrani i zbrine, ne znajući kako ona ima puno zlokobnije namjere...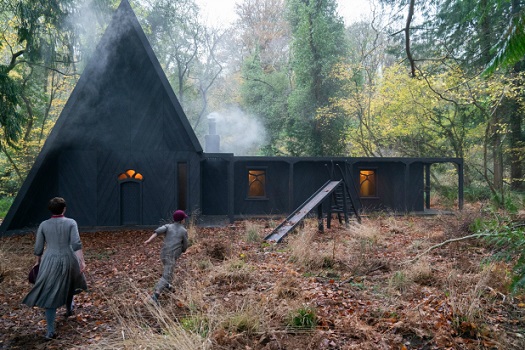 Klasična njemačka bajka braće Grimm koju naravno ne moram puno predstavljati, dobila je svoju horor verziju (nije da je original nešto drugačije od tipične dječje priče s realnim horor elementima), a imao je i neke prethodne verzije (najpoznatiji recentniji je Hansel & Gretel: Witch Hunters). Oz Perkins režirao je ovu adaptaciju (snimio je i horor February, ali nisam ga ovjerio), a od poznatih lica ovdje možemo vidjeti Sophiu Lillis (mlada djevojka poznata po IT remakeu, oba dijela). Što je toliko interesantno u gledanju Ivice i Marice, znači djecu u borbi sa zlom i s horor elementima? Vjerojatno ono što je postalo zarazno u hororcima ovog desetljeća, a to je neprestano uplitanje djece u horor priče, ekranizacije romana koji uključuju djecu, nove serije, ma sto različitih stvari gdje djeca počinju igrati protagoniste i junake svega, oko čega se još uvijek nisam pomirio, jer se nikako ne mogu dovoljno uživjeti u radnju ako vidim da su djeca najveće junačine na svijetu protiv zla kojeg bi se i Schwarzenegger prepao. Ipak, postoje filmovi koji uspiju sakriti taj "dječji" segment svega toga i dopuste vam da se uspijete više uživjeti nego što biste to dozvolili da vam se djeca u filmu serviraju da su sposobni sve živo riješiti, pritom se ničega ne bojeći. Gretel & Hansel (neću im oprostiti promjenu imena) je u tome čak i uspio, ali je imao izražene boljke u nekim drugim stvarima.




Prvo bih se osvrnuo na negativne stavke filma, pa ću onda sumirati koje su odlične stvari. Ono što je najgora stvar kod filma definitivno je "gubljenje u šumi" po pitanju storytellinga. Prvih 40 minuta ide nekakvim svojim tijekom, gdje zapravo upoznajete okolinu, turobnost, dark atmosferu koju jedino ublažava mali Hansel sa svojim dječjim dosjetkama. Gladni i naivni susreću se s vješticom ljudožderkom, i nakon toga mi je počela opadati interes za time što će se i kako odvijati kasnije. Uspjeli su zastati s dotadašnjom dinamikom filma i to se, barem na mom primjeru, jako osjetilo. Razumijem da se ta bajka može ispričati u pola sata radnje, ali potrebno je onda imati fillere koji će adekvatno i kvalitetno nadopuniti minutažu, a ne tapkanje u mraku i konstantno traženje daljnjih horor scena, samo radi postizanja nekog dojma i produbljivanja te sumorne atmosfere. Stoga im možda najviše zamjeram na nemogućnosti pronalaženja kvalitetnih nadopuna radnje, zbog kojih su se stvorili nepotrebni viškovi i usporila su se, a i pokvarila, sva očekivanja. Svakako nije mala stvar za zamjeriti, pogotovo filmu u kojem se sve praktički i bazira na kreiranju atmosfere i pravljenja horor verzije svega toga, zato mislim da je, barem što se tiče toga, Gretel & Hansel podbacio. S druge strane, moram pohvaliti vizualnu stranu filma - apsolutno sve što vidite je "astonishing", od fotografije, scenografije, kadriranja, načina snimanja, kompletno je film vizualno dojmljiv i s te strane apsolutni pogodak. Scena s jedenjem gljiva, interijer kuće, prizori u šumi, odlični glumci koji sve to nadopunjavaju...stvarno dobro. Za razliku od tipičnog modernog hororca koji se zavrti u kinu, ovaj film čak i ima dosta upadljivih jump scareova, tako da nisam siguran koliko bi netko mogao rangirati ovaj film da je isključivo horor za djecu. Sudeći po kraju, možda nam se sprema i nastavak?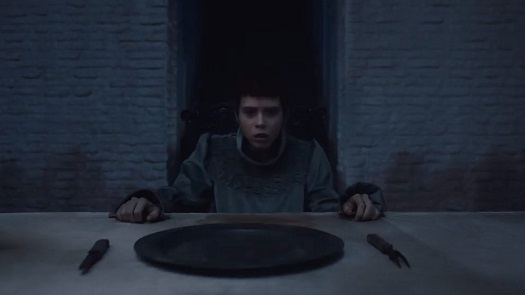 Gretel & Hansel, osim glupe inverzije u imenu, ima dosta glupu naraciju. Nikako se nije uspio potpuno osloboditi i napraviti mračnu i kvalitetnu priču, počelo je žešće štekati pri sredini filma. Svakako ga opravdavaju vizualne i tehničke sekvence, odlična gluma i atmosfera, no, sve je to nekako izvedeno prosječno na kraju, kada shvatite da vam jedan od glavnih elemenata filma, a to je priča, dosta šteka. Štekav ili ne, Gretel & Hansel nažalost je kompromitiran horor uradak kojega će pamtiti po slabijoj izvedbi priče, koja je zasjenila dosta dobrih stvari koje je imao.