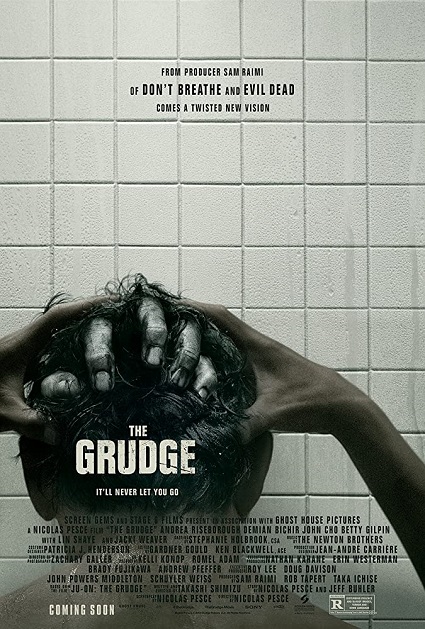 Sve u svemu: 2 / 5

Više o filmu: Imdb.com
Video

Kuću u Pennsylvaniji opsjeda duh koji je došao s jednom stanarkom izdaleka, i naumio se prokleti svakoga tko u tu kuću uđe...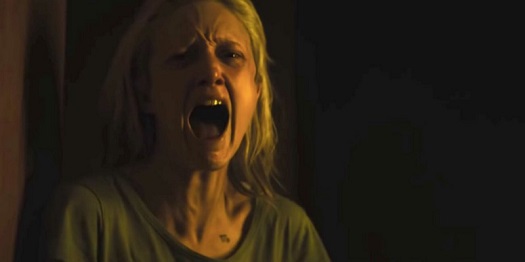 Totalno sam se pogubio. Osim što su japanske verzije Ju-ona imale svoje nule i kojekakve dijelove u svom opusu, sad su i Ameri nakon rimejka iz 2004., njegovog nastavka i posljednjeg iz 2009. odlučili rebootati serijal, odnosno kako sam pročitao, napraviti neku spajalicu između američkih verzija, a opet može poslužiti i kao 4. dio...mislim ljudi, zar je stvarno sve ovo otišlo toliko daleko, a da je postalo nepovratno? Hoćemo li kroz desetak godina opet doživljavati slične scenarije po pitanju reinkarnacija svojedobno kvalitetnih i dobrih horor priča, u nedostatku boljih, inovativnijih i pametnijih radnji? Grudge priča po meni je trebala zamrijeti krajem prošlog desetljeća jer su već tada pretjerivali s izvlačenjem kojekakvih verzija iste priče. Početkom 2020. najavljeno je da će biti objavljen novi Grudge, paralelno izdanje koje se događa između 2004., 2005. i 2006. godine. Redatelj Nicolas Pesce prije ovoga je meni znano režirao The Eyes of My Mother, film koji me uopće nije uspio dotaknuti. Tako da je jasno da sam ovaj Grudge išao gledati s teškim niskim očekivanjima, uopće ne predviđajući ikakvu pozitivnu crtu da ću izvući iz njega, a pogoduje tome da nisam gledao Grudge 3 američki, pa možda i nemam potpunu sliku serijala, ali možda je tako i bolje, s obzirom na ovo što sam sada vidio.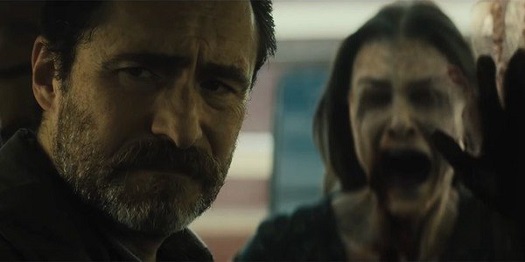 Nekako sam uvjeren da bi mlađoj i napaljenijoj publici ovo puno bolje odgovaralo kao uvod u Grudge filmove, ali sam isto tako siguran da će nekom iskusnijem gledatelju ovo biti nepotreban višak na kojeg je iskoristio sat i pol vremena u danu. Film pati od brojnih boljki današnjeg modernog hororca, ne toliko s radnjom, nego s konstantnim jump-scareovima s kojima je pretjerao. Zna biti tako nesnosno dosadan, da mi jednostavno nije jasno kako je to uspjelo filmu koji od gledatelja zahtijeva (naporna) strašenja. Konstantno sam imao osjećaj nabacanosti svega i svačega, da je isto tako neinventivno snimljen i neinventivno osmišljen, doslovno da je rađen za novce od kino blagajni i kasnijih prodaja i to je to. Možda je jedina pozitivna strana filma to što kratko traje i što tu i tamo ima dobrih, nešto drugačijih duhova i prikaza. Inače - radnja, atmosfera, tijek priče - sve tako očekivano i boooooring. Vjerojatno je tomu dodatno igrala stvar što je ovo prvi Grudge bez Takashija Shimitzua kao redatelja ili producenta.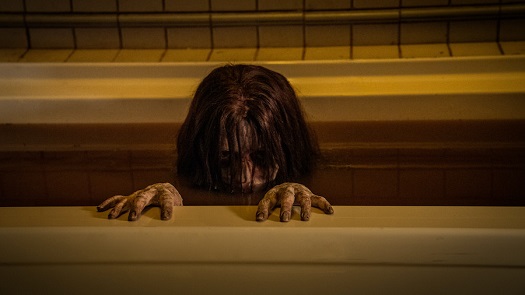 Jedva sam se natjerao napisati i ovako kratak tekst, većinom znam guštati kada pljujem po nekom filmu, ali Grudge mi je uspio oduzeti čak i tu satisfakciju. Nije mi jasno zašto je trebao filmskom svijetu, nije mi jasno zašto je toliko dosadan usprkos ogromnom broju jump-scareova (koje su užasno neinventivne i očekivane), nije mi jasno zašto sam ga uopće pogledao. No, blog mora trpiti sve, pa tako i ovakve isprdke od rebootova, remakeova, nepostojećih nastavaka itd.