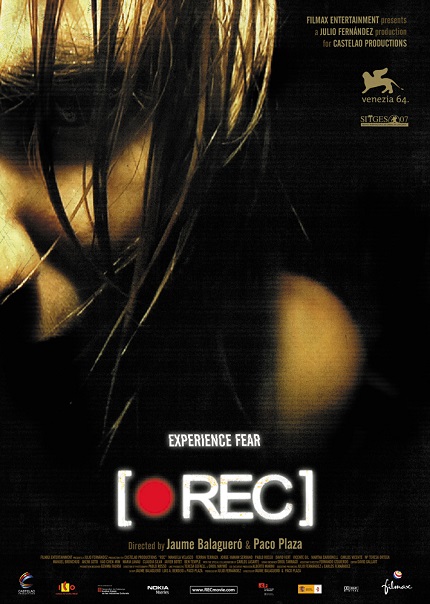 Sve u svemu: 5 / 5

Više o filmu: Imdb.com
Video

Novinarka i snimatelj odrađuju večernju smjenu snimajući vatrogasnu postrojbu i njihovu intervenciju u jednoj zgradi, koja nakon što bude zaključana izvana, sa svima njima i stanarima unutra, otkriva zlo koje se u njoj nalazi...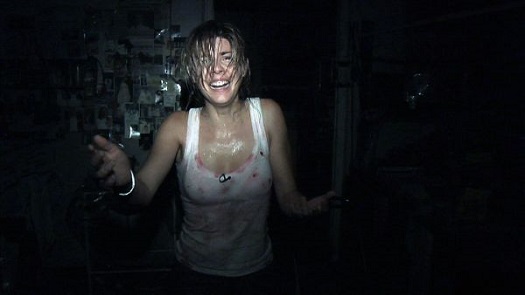 Dođe tako čovjeku vrijeme da se podsjeti nekih filmova koji su ostavili snažan impakt na njega, a da nisu spomenuti na samom blogu. I tako listam ovih dana što bih mogao ponovno gledati, kad ono - Rec nema RECenziju na blogu! Ajme, palimo to odmah! Španjolski found footage film koji je preokrenuo žanr naopačke u svakom pogledu, iz njega izvukao ono najbolje i determinirao smjer kretanja žanra za brojne, brojne buduće filmove. Iako naravno nije preteča u snimanju tog oblika, mnogi će povezati beskonačnu jurnjavu, creepy zvukove i uznemirujuću atmosferu upravo uz ovaj film, sada već manje uz Blair Witch Project, no približno jednako uz Paranormal Activity, koji je također izašao 2007. godine. Daklem, posla oko ovog uratka prihvatili su se Jaume Balagueró i Paco Plaza, kreatori naslova poput Los sin nombre ili Mientras duermes. Režirali su sve REC filmove (njih 4), a ja sam ih osobno pogledao dva komada, pa u ovom nekakvom naletu sveopće karantene, potrudit ću se zaokružiti cijeli serijal te pogledati preostala dva filma. Oni koji ne znaju još, isprva se može pomisliti kako je ovdje riječ o još jednom zombie filmu unutar manjeg prostora, no ipak je ovdje riječ o nečem dosta drugačijem, iako se pojavljuje dostatan broj "zaraženih" osoba, gdje se zaraza prenosi ugrizom, što može biti asocijacija na zombie flickove.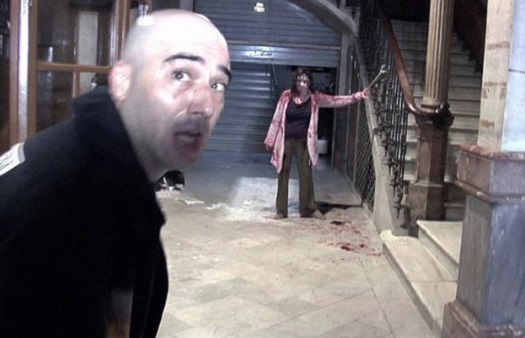 Španjolci ne rade poveću količinu horor filmova koji naprave odjek u svijetu, ali kad ga naprave, onda ima da ga svi upamte. Rec je, osim što je pobrao brojne filmske nagrade, postao i obvezna stavka za razne top liste horor filmova, pa gotovo nitko ne postoji tko ga nije uvrstio u neke top liste horor filmove 2000-ih ili 21. stoljeća, a o found footage listama da i ne pričamo. Tome svjedoče uistinu kvalitetni načini snimanja, izražavanje svega bitnoga, bez pretjeranog detaljiziranja, a opet otkrivajući sve bitne elemente koji su se imali za prikazati. Svaka minuta filma ima svoje zašto, svaka radnja i postupci imaju svoj određeni smjer i dostojnu razradu. Pa tako i odlični glumci, za koje sam pročitao da nisu ni znali krajnje ishode svojih likova, odnosno kako će cijela priča završiti. Isto tako, svaka pojedina scena nakon ulaska u zgradu pa do raspleta je dinamična, prepuna akcije, a ono što je najvažnije za horor žanr - radnja je jako stresna i nelagodna. Uznemirujući prizori ostavljaju dubok utisak, pogotovo ako ste gledatelj s 10 godina manje iskustva gledanja hororaca, dakle, ako ste poput mene prvi put ovaj film gledali tamo 2009. godine, onda vam je tek ostavio snažan i pamtljiv dojam. Cijelo vrijeme tijekom filma imate uvid da je riječ o kapljičnom ili krvlju prenešenom virusu koji zaraža rezidente zgrade, no na samom kraju filma, posljednjih 10 minuta, otkrivate pravu istinu, koja je zapravo uslijedila kao šok terapija nakon svega odgledanog te dala dodatan uvid i polet u daljnji razvoj serijala. Zapravo, najveća kvaliteta REC-a je ta što apsolutno ništa u filmu nije višak, niti manjak, a kad spojite to s prilično zahtjevnim FF načinom snimanja i pametnim doziranjem napetih i jezivih scena, dobit ćete kvalitetan rezultat poput ovoga.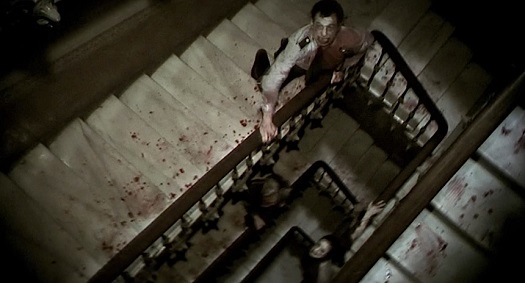 Bez ikakvog razmišljanja, jedan od najboljih predstavnika žanra 21. stoljeća, a uvjeren sam i da će se dugo zadržati na svim mogućim top listama. Voljeli ovakve filmove ili ne, bili plašljivi ili ne, Rec je svakako film koji će na vas ostaviti poseban dojam. Za one koje muči jezična barijera ili preferiraju samo čuti engleski jezik, također vam preporučujem film Quarantine, američki remake, jer teško je od ovako odličnog filma napraviti potpuno govno od remakea, tako da i njemu dajte priliku. Rec iz 2007. odličan je hororac.