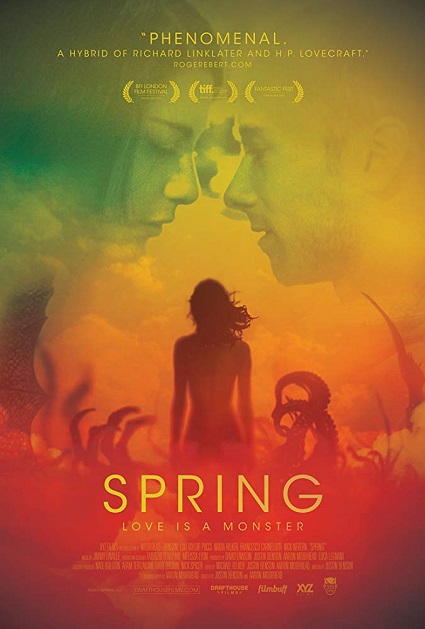 Sve u svemu: 4 / 5

Više o filmu: Imdb.com
Video

Evan se zbog osobnih teških razloga seli iz Amerike u Italiju, gdje se upoznaje i ulazi u romantiku s lijepom ženom koja skriva mračnu, praiskonsku tajnu...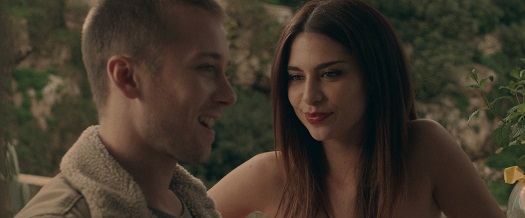 Redatelje Justina Bensona i Aarona Moorheada spominjao sam prije otprilike godinu i pol dana, kada sam prvi put pogledao njihov debitantski film Resolution iz 2012. godine. Spring je film kojeg su mi navelike i uvelike preporučavali čitatelji bloga, hororljupci i ljubitelji indie kinematografije, a budući da cijeli svijet egzistira u samoizolaciji, odlučih se konačno ga pogledati. Daklem, riječ je o indie hororcu gdje se u lovecraftijanskom stilu prepričava jedna romantična priča - prilično neobično i neizgled nepovezivo, zar ne? Ipak, redatelji su to uspjeli pospajati u jednu relevantnu naraciju prepunu neklišejastih scena, prizora i dijaloških okvira. Kada krenete gledati film, uopće ne možete točno znati što očekivati i kako će se zaplet priče krenuti odvijati, no s razvojem događaja sve se više otkriva prava žanrovska narav filma. Ovo uistinu jest romantični horor film, upravo iz razloga što gledamo postepeno zaljubljivanje našeg junaka Evana (Lou Taylor Pucci) i prelijepe Talijanke Louise (Nadia Hilker) u ovom vrtlogu intrige, ali i gradacijskog doziranja hororičnih scena. Spring mi je predstavljan kao potpuno osvježenje žanra, ne mogu reći da se ne mogu složiti s tom izjavom.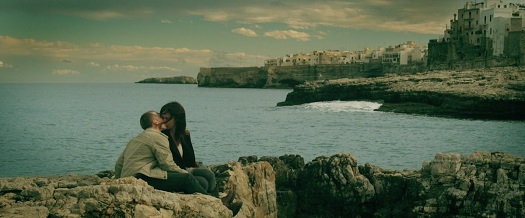 Da ne komentiram puno i ne spoilam radnju, spomenut ću stvari koje su mi se svidjele i manje svidjele u filmu. Prvo - pažnja na detaljima. Svaki pokret kamerom ima svoj određeni smisao te može praviti reference, nagovještavati daljnji tijek radnje ili staviti hint na nešto na što bi trebali obratiti pažnju. Uz to, za ovakav indie film s manjim budžetom nego neki veliki wannabe napuhani hororac, film posjeduje odličnu scenografiju i zanimljivo kadriranje. Također, ne smijemo zaboraviti ni odličnu glumu, pogotovo dvoje zaljubljenih golupčića (dobro, barem jedno je golupčić). Svaku scenu, bila ona romantične, ozbiljne ili creepy naravi, pretvore u adekvatni gušt za gledanje. Što se horor elemenata tiče, tu vučemo tu lovecraftovsku paralelu, gledajući prizore koji bi nas mogli podsjetiti na neke od radova Stuarta Gordona, a to za svakog horor fana ne vjerujem da može biti loša asocijacija. Naravno, film nije bajan kako se na prvu čini prema ovom tekstu, ima nekoliko ozbiljnijih problema s razvojem priče i njenim kontinuitetom, ostalo je još mnogo prostora gdje su se neke stvari mogle približiti gledateljima, no s obzirom da je riječ o dvojici redatelja koji svoje dosadašnje filmove uglavnom baziraju na meta-jeziku razumijevanja radnje, Spring je definitivno mala beba po pitanju konfuzije ili nedorečenosti.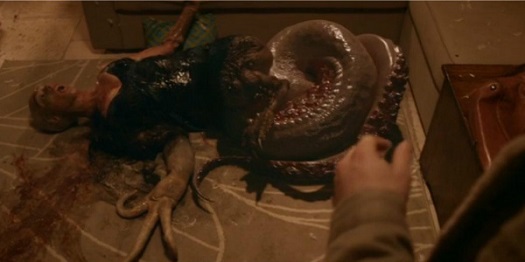 Drago mi je da sam ga konačno pogledao, nekako sam imao osjećaj da će mi nakon toliko preporuka sasvim fino sjesti i tako se i dogodilo. Spring je jedno osvježenje žanra koje, unatoč nekim minusima, nudi zanimljivu radnju i dojmljiv mix naizgled nespojivih žanrova, osim u vidu nekakve vampirske ljubavne priče. Kako bi moj frend rekao svaki put kad se spomene ovaj film: "Bokte mazo što je ovo dobar indie film". I jeste.