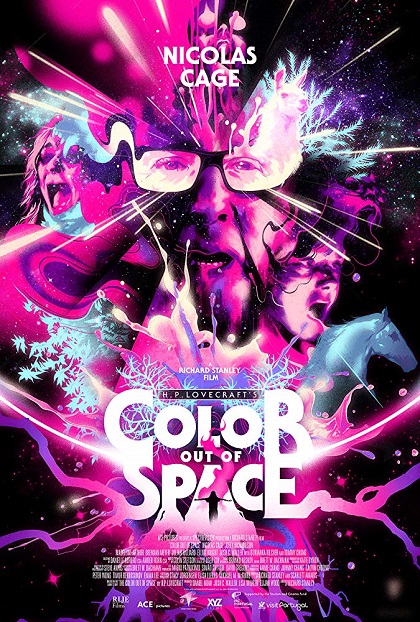 Sve u svemu: 4 / 5

Više o filmu: Imdb.com
Video

Obitelj koja živi na farmi izvan grada svjedoči padu neobične materije s neba, za koju pomisle da je meteorit. Ubrzo se nakon pada ispostavi kako će ta tvar izazvati užasavajuće i smrtonosne promjene...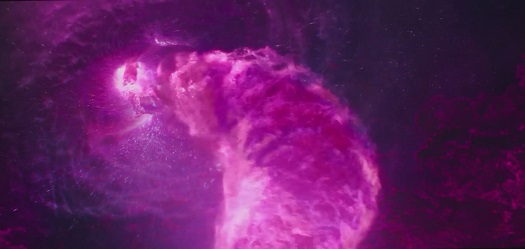 Kozmički horor Color Out of Space djelo je redatelja Richarda Stanleya (Hardware, Dust Devil, The Island of Dr. Moreau), a napravljen je prema noveli legendarnog H.P. Lovecrafta istog naziva. Producirali su ga likovi koji stoje iza filma Mandy, u kojem također Nicolas Cage ima glavnu ulogu. Također, ovo nije prva adaptacija spomenutog romana - imali smo priliku sličnu premisu vidjeti i u filmovima The Curse iz 1987. i Die, Monster, Die! iz 1965. godine. Kada sam vidio da se najavljuje lagano ovaj film i kada sam primijetio da involvirani likovi stoje iza Mandy, a da je tu i guilty pleasure glumac Nicolas Cage, odmah sam znao kako ćemo početkom 2020. dobiti novu poslasticu, no poslasticu u vidu obožavatelja navedenog filma, Lovecrafta, Cagea, no i redateljevog prethodnog rada. Moram napomenuti kako redatelj Stanley radi prilično bizarne, tripoidne i nerijetko nerazumljive filmove, a kada se sve spoji s producentima filma Mandy, moglo se pretpostaviti kako će ovdje biti riječ o filmu s posebnim bojama (konkretno ljubičastom), na koju se zapravo i naslanja Lovecraftov roman, a i što možete vidjeti po ponuđenim screenshotovima iz filma. Daklem, odmah ću zaključiti i reći vam kako Color Out of Space uopće nije za svakoga i većina bi se mogla razočarati, no ekipica koja kuži i voli pravi kozmički horor po uzoru na Lovecraftova čudovišta, nemani i bizarnosti, ali i posebnu atmosferu obgrljenu splatter scenama, film će vas itekako zadovoljiti.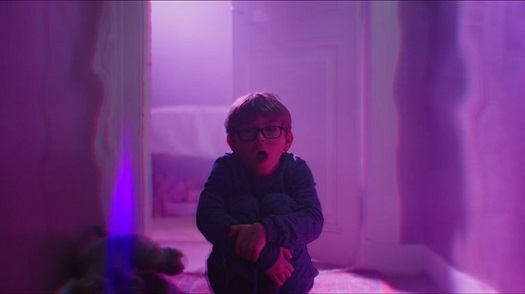 Jedna od najpopularnijih Lovecraftovih priča započinje s prilično bizarnim startom te već na početku vidite kako ovo neće biti nešto uobičajeno ili klasično što se tiče modernih hororaca. Kao što je već spomenuto, ima tu pretendencija na Mandy, jer sve starta u izolacijskoj velikoj kući gdje pater familias Cage u sklopu svoje obitelji sve idilično promatra, dok ne krenu sranja. Nakon što se malo upoznamo s likovima, četveročlanom obitelji, pada meteor - tu kreće sve moguće loše i film ode u totalno drugačijem smjeru. Film je jako zabavan - prepun biziranih, pa i spooky scena, pun splattera, gorea, morbidnosti. Pravi primjer kozmičkog horora koji malo i vuče na priču iz Creepshowa s meteorom koji pada na imanje i potpuno mijenja čovjekovu svijest i fizički oblik Isto tako vuče malo i na Into the Void, vrlo dobar kozmički film iz 2016. godine. Weird shit se događa praktički cijelo vrijeme i tako sve do kraja, obitelj u deluziji primjećuje stravične događaje oko sebe i nekako ih se kao pod određenim teškim opijatom ne uspijeva riješiti ili pronaći neko rješenje. Tripoidnost se naglašava s koloritetima ljubičaste i ružičaste boje i neobičnim, ali solidno napravljenim efektima koji stvaraju neobične kreature i, vjerojatno zbog budžeta, slabije prikazano nego što bi se očekivalo u nekom hororcu '80-ih. Ovo je jedan jako dobar mix B-filmova i modernog stremljenja horora, mix 80-ih i 90-ih. No, zbog tog miksa nerijetko se zna dogoditi predvidljivost, nekoliko glupastih trenutaka i povremeno preglumljavanje ili podglumljavanje.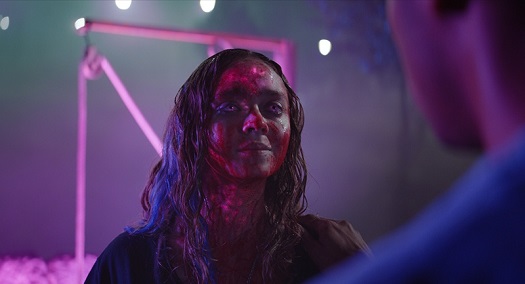 S mnoštvom referenci na druge filmove i druga Lovecraftova djela te super atmosferom i vidno velikom zaljubljenosti u djelo H.P. Lovecrafta od strane redatelja, Color Out of Space meni je zadovoljio veliku većinu kriterija koje sam od njega očekivao. Naravno da se moglo dosta stvari još bolje odraditi, no gledamo li na sve navedene aspekte, slobodno mogu reći kako je riječ o vrlo dobrom horor uratku, no koji apsolutno nije za svakoga.