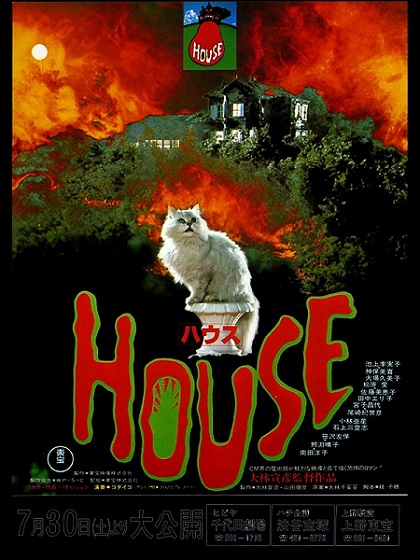 Sve u svemu: 4 / 5

Više o filmu: Imdb.com
Video

Djevojka Oshare radovala se provođenju ljeta sa svojim ocem, no nakon što sazna da bi ga provodila i s njegovom novom djevojkom, odluči sa svojim školskim prijateljicama posjetiti ujnu u nekoj šumskoj zabiti. Po dolasku tamo otkrivaju kako je kuća u kojoj ujna živi (ili joj je barem tamo duša) ukleta...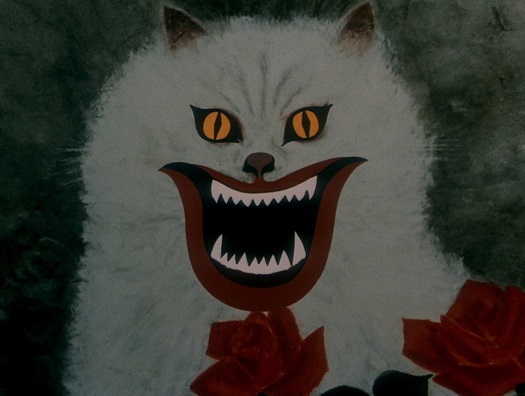 Ovaj teško opisiv film djelo je Nobuhiko Ôbayashija, japanskog redatelja nerijetko eksperimentalnog filma, producenta i urednika televizijskih reklama kojemu je ova komedija horor daleko najpoznatije djelo. Sačinjen od 95% amaterskih glumica i glumaca, House je film koji je nekoliko godina stajao u ladici kao nedovršen scenarij, jer ga nitko nije htio snimati, sve dok studio Toho nije dopustio da to Nobuhiko odradi. Sama radnja filma naizgled je ultra jednostavna i lako opisiva, međutim valja razlučiti kako ni sam, ni frend s kojim sam gledao nismo uspjeli razlučiti o čemu je tu točno riječ, odnosno zašto se stvari odvijaju kako se odvijaju i zašto je film snimljen na način na koji je snimljen. Ovo je definitivno najjači japanski trash kojeg sam dosad gledao, a definitivno predstavlja jedan od najjačih trasheva u svijetu. Iako je po izlasku nailazio na negativne kritike, jednom kada se prebacio na svjetsko, odnosno primarno američko tržište, film je postao kultan i nerijetko komentiran. Iako je ovdje bazično riječ o komediji, crnom humoru i grotesknim, ali smiješnim scenama, morao sam napisati nekoliko riječi o njemu budući da njegova istinska pozadina, a i ono što vidimo ustvari pripada žanru horora. Nisam znao u što se upuštam(o), ali krajnji rezultat je bio jeben - House je prokleto zabavan i nevjerojatan film.




Da kratko sumiram prošlu rečenicu - House nimalo nije bezbojan ili beznačajan film bez simbolike kada je u pitanju radnja - redatelj se radnjom i stilom snimanja obrecnuo na Hiroshimu i Nagasaki, događaje iz 2. svjetskog rata, gdje mu je tijekom bombardiranja poginuo velik broj školskih prijatelja. Podijeljen je na dva dijela, gdje u prvom gledamo naizgled blesasti film pun pozitive, no već od početka primjećujemo neobične događaje i sekvence, a u drugom vidimo totalni raspad jednom kada djevojke dođu do ujne i u misterioznu kuću - spoj bizarnog, morbidnog, namjernog, slučajnog, devastirajućeg, kaotičnog, urnebesnog, nebuloznog, iznimno atipičnog...nešto što ste vrlo rijetko ili možda nikada imali prilike za vidjeti. Ne mogu odvojiti pojedince sekvence jer je jako teško ukratko analizirati ovaj uradak, a jako je teško izdvojiti i pojedine scene jer je velika većina njih apsolutni kuršlus. Film je jako posebno snimljen, što mu daje određenu čar i potpunu raritetnost za razdoblje u kojem je rađen, sedamdesete u japanskoj kinematografiji općenito. Događaju se namjerne greške i nebuloze, a u nedostatku financija, najlakše vam je kroz trash film prikriti stvarne manjkavosti i problematike koje imate pri realizaciji filma. Nakon prvih 10-15 minuta, film postaje urnebesan u svakom pogledu, doslovno kao da ste otišli na wc, netko vam je stavio nešto u piće i da ste ga ispili te nastavili gledati film u potpuno neočekivanom ozračju. Svake minute se nešto događa te mi nisu jasni komentari koji govore kako je film monoton ili dosadan. Čak štoviše - kroz toliko zgražanja/čuđenja/smijanja/wtf momenata može vam se učiniti da naprosto previše toga ima, pa se može stvoriti dojam kako je film jedan veliki pucanj u prazno, kao Evil Dead 2 na asteroidima.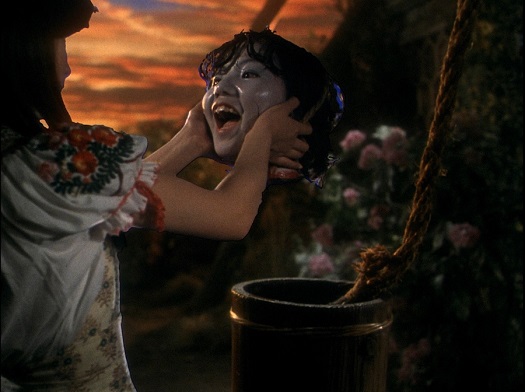 Hausu/House mi je toliko drago da sam konačno pogledao, nisam se prije toga educirao o filmu niti sam gledao trailer, ono što mi je presudno kod ovakvih filmova, jer upravo mi zbog toga nikada ne mogu spoilati ni zericu onoga što će me dočekati kad krenem s gledanjem. Riječ je o zabavnom, trashy humorističnom horor uratku prepunom krvavih i gore scena, koje zapravo to i nisu. Preporuka ljubiteljima azijske kinematografije i ljubiteljima istinskog trasha, imat ćete priliku gledati jednog od začetnika te vrste filmova.