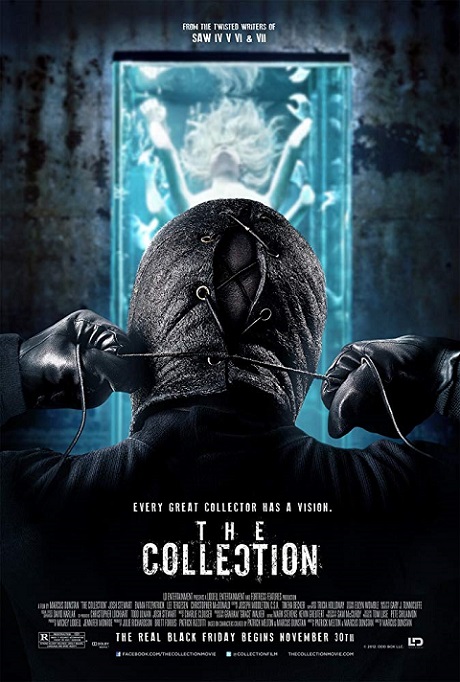 Sve u svemu: 2 / 5

Više o filmu: Imdb.com
Video

Arkin nastavlja svoju bitku sa serijskim ubojicom poznatim kao "The Collector", no ovoga puta prisilno se nađe u situaciji gdje mora spašavati mladu djevojku uz pomoć mafijaša, koja se nalazi u ubojičinom sjedištu punom zamki...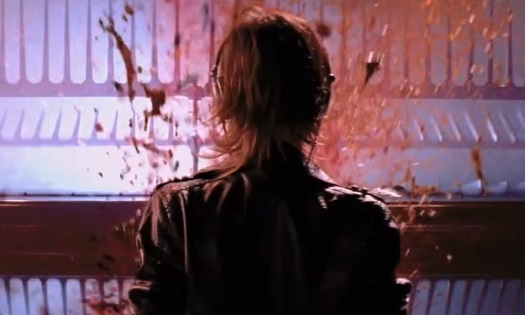 Prateći uspjeh prvog dijela, redatelj Marcus Dunstan odlučio je nastaviti priču o nepoznatom serijskom ubojici koji svoje žrtve ubija uz pomoć smrtonosnih zamki, a žrtvu koju odabere kao posebnu stavi u kutiju i pošalje do sljedeće potencijalne žrtve. Da ne pričamo previše o prošlom nastavku, reći ću samo kako mi je nakon drugog gledanja prošao prilično ok, dinamično, no s mnoštvom nelogičnih rješenja. The Collection je direktni nastavak koji s istim glumcima i praktički istim premisama pokušava posložiti neku smislenu radnju u nešto više od sat i 10 minuta trajanja. Odmah ću reći kako je nategnut od samog starta pa sve do kraja - riječ je o, po mom mišljenju, vrlo prozirnom, nedosljednom i nekvalitetnom horor uratku kojega bih najrađe volio što prije zaboraviti. Nisam siguran zašto mi se stvorila tolika averzija tijekom gledanja, znam da nije do trenutnog raspoloženja, no opet ne mogu dokučiti baš kako je čak i većini gledatelja ovaj nastavak bio dobar horor ili barem dostojan nasljednik prvog dijela. Smatram da The Collection može eventualno zadovoljiti isključivo samo fanove prve instalacije.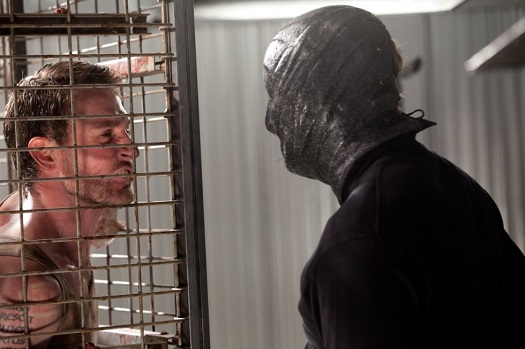 Od početka se vidi da će ovo biti još jedan akcijski horor flick, koji se još više osvrće na dinamičnost, brzinu, a s njom nažalost dolazi i do komplikacija vezanih za svrhovitost scenarija, što je zapravo najporaznija stvar tijekom cijelog filma - manjak dobre radnje, ili ikakve radnje. Sve se bazira na mindless koljačini, primjer je jedna od prvih scena - Ghost Ship death scene na trajektu je mala beba naspram vrhunaravne inteligencije ovog serijskog ubojice. Još jedan od ogromnih problema - ubojica je napravljen da bude gotovo svemoguć, što ni u kom slučaju ne pomaže ozbiljnosti filma. Iako je ovoga puta radnja smještena na njegovom domaćem terenu - ogromnom napuštenom skladištu neke tvornice - nijedan realan serijski ubojica ne može biti toliko isforsirano nedodirljiv i teško ranjiv. A kad smo već kod interijera i mjesta radnje - puno sam više bio motiviraniji za gledanje sa saznanjem da će se radnja odvijati u kući, negoli u ovom ogromnom kompleksu kojemu ne znate ni glavu ni rep i na temelju kojeg možete napraviti što hoćete, a onda napravite sve suprotno nečem suvislom ili kvalitetnom. Mindless zamke, ubojstva, krvave scene, sve je nekako forsirano, pretjerano, previše. Moram navesti i nekoliko prednosti filma, zbog kojih nije totalni šrot - svakako pojava Josha Stewarta, odličnog glumca koji zapravo i nosi serijal, a prednost su i akcija i dinamika te posljednjih 20-ak minuta filma.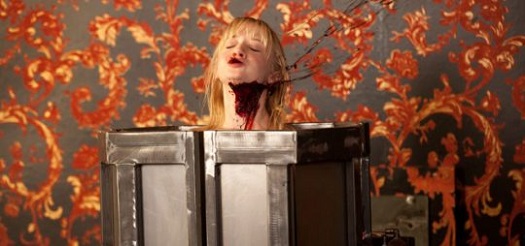 Razočaran sam drugim dijelom priče, iskreno se nadam da treća instalacija koja je najavljena 2020. godine neće posezati za uhodanim materijalom i da je redatelj nešto naučio s razmakom od gotovo osam godina. Prvi dio je bio ok, drugi je totalno podbacio i spustio mi cjelokupan dojam o Collector ubojici. Preskočiti.