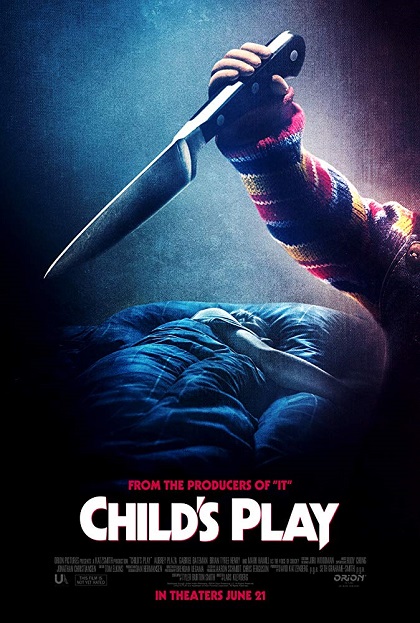 Sve u svemu: 2,5 / 5

Više o filmu: Imdb.com
Video

Majka svom djetetu za 13. rođendan odluči pokloniti ultra popularnu lutku, koja osvaja srca sve djece širom svijeta. Međutim, kod lutke koju je ona nabavila se kasnije ispostavlja da ima vlastitu, zlu osobnost i da je programirana da čini zlo svakome tko je se poželi riješiti...




Evo nam i remakea najpoznatijeg zlog lutka na svijetu - Chuckyja i njegove Child's Play franšize. Serijal je izrodio čak sedam dijelova od kojih su mi prva 3 sasvim dobri, dok su Bride i Seed of Chucky blesaste komedije, a Curse i Cult of Chucky nisam još gledao. Don Mancini, idejni tvorac originala u planu ima snimati i seriju iduće godine, no o tom potom. Pojavio nam se remake/reboot/nešto kultnog lutka, od strane redatelja Larsa Klevberga (redatelja užasnog ovogodišnjeg Polaroida). Film predstavlja new age reinkarnaciju serijala, s drugačijom radnjom, drugačijim stilom izvedbe te uplivom raznoraznih modernih tehnologija, o kojima ću više nešto kasnije. Chuckyju glas više ne daje Brad Dourif, no zamijenio ga je odlični Mark Hamill, dok se, nažalost, izmijenio i izgled lutka u potpuno, po meni, neodobravajućem obliku. Lutak izgleda totalno benigno, nejezivo i, da oprostite, pičkasto. Nikako me se taj segment nije dojmio, nešto kao što su napravili i s Freddyjem u remakeu iz 2010. godine. Zanima vas Chucky u tematici umjetne inteligencije, cyber tehnologije? Ili barem kako su se snašli s predstavljanjem kultnog horor antagoniste u tome svemu? Onda dajte ovom rebootu priliku, no odmah ću reći kako me uspio u više segmenata razočarati te naići na moje neodobravanje.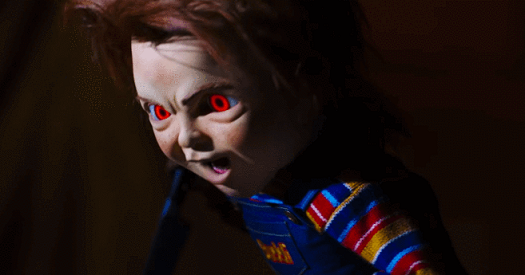 Sama premisa oko toga zašto je baš taj lutak od stotine tisuća istih "postao zao" je prilično nategnuta i nedovoljno uvjerljiva, vijetnamski radnik u tvornici zbog učestalog mobinga odluči se očigledno zainatiti nekom američkom djetetu tako što će reprogramirati lutka...bljah...i tako, majka (odlična Aubrey Plaza) za svog sina odluči nagraditi lutkom i nakon što se počne prilagođavati svome prvom vlasniku, Chucky počne pokazivati svoje malfunkcije i tako nevolje počinju. Osim očiglednih rupa, nelogičnosti i slabih premisa, ne mogu reći da film nije zabavan, dosadan ili negledljiv. Sadrži nekoliko odličnih i inovativnih ubojstava, načine na koje se Chucky odluči riješiti svojih "prijetnji" te odličnu glumu svih pojedinačno. Također, CGI efekti kojih je prepun cijeli film uglavnom su solidni ili iznad očekivanja, vidi se da je dosta toga uloženo u taj segment. Film sam po sebi kreiran je očigledno za mlađu današnju publiku na temelju koje želi izgraditi novi "kultni" status pa tako film ima podosta light elemenata (izuzmemo li ubojstva), što je ponekad pretjerano banalizirajuće, nekad bude sasvim pristojno. No, najgori dio svega su basnoslovne Chuckyjeve mogućnosti, upravljanja DRUGIM UREĐAJIMA, do upravljanja DRONOVIMA...ma...c'moooon people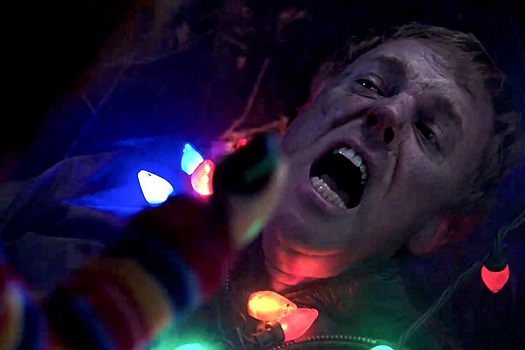 Nažalost, ispostavilo se ono što sam očekivao, a to je da mi se ne sviđa novi, tehnološki lutak, niti mi se u globalu sviđa kako su i na koji način uveli Chuckyja u svijet ubijanja i tehnologije. Mogli su to napraviti puno jednostavnije i bolje, bez nekih pretjeranih poveznica s newage sranjima, no što je tu je. Child's Play iz 2019. godine jedna je dugačka Black Mirror epizoda - jedna od slabijih Black Mirror epizoda.