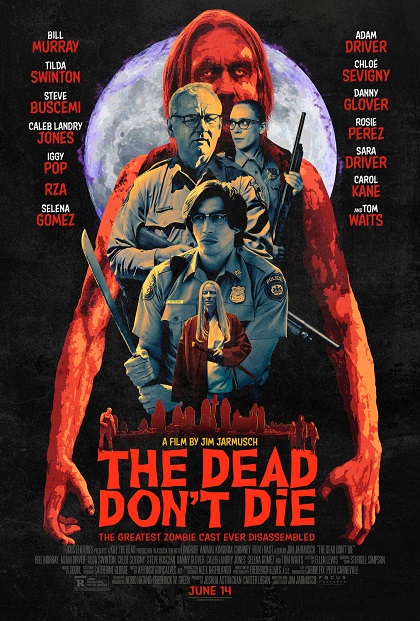 Sve u svemu: 2,5 / 5

Više o filmu: Imdb.com
Video

Miran gradić Centerville nakon nekoliko neobičnih događaja postaje središte zombie invazije, nakon što mrtvi polagano počnu izlaziti iz grobova...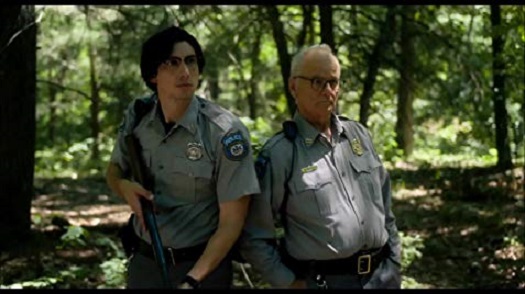 Eto Jima Jarmuscha u horor vodama. Dobro, nećemo baš reći striktno horor vodama, budući da je ovdje riječ o filmu koji je pretežito uvrnuta crnohumorna komedija s elementima horora (zombiji). Jarmusch mi je svakako jedan od interesantnijih non-horor redatelja iz više perspektiva - pravi izrazito neobične, živopisne i nerijetko inspirirajuće filmove gdje uglavnom koristi prepoznatljivu paletu glumaca. I velika većina tih glumaca pronašla je mjesto i u najnovijem Jarmuschevom uratku - The Dead Don't Die. Nakon što je početkom godine izašla najava za film, naprosto prema traileru nisam znao što očekivati, osim što sam bio nevjerojatno uzbuđen zato što ću vidjeti sve uglavnom drage mi glumce u "hororičnim" vodama. Između ostalih, tu su i glazbeni idoli Tom Waits i Iggy Pop, koji je već po traileru prikazan kao krvožedni zombi - može li bolji uvod u hype? Međutim, došle su i prve kritike na film i nakon prvih screenera dalo se zaključiti kako film zapravo nema te odlike kakve smo mogli očekivati. Znalo se da će biti riječ o potpuno atipičnom zombie flicku, no što je onda, osim po radnji, (sranja u svijetu, signali, pomicanje Zemlje, smrti životinja) pošlo po zlu? Pokušaj humoriziranja materijala nekad je uspio, nekad nije, a u tim situacijama u kojima nije nailazimo na najveći problem: film se ni s čime drugim nema spasiti. Sem humora i povremenih apstraktnih, banalnih situacija, riječ je o vrlo slabašnom, nedorečenom pokušaju da se napravi nešto unikatno, blesavo simpatično, a ustvari je, na moju veliku žalost, ispalo samo blesavo.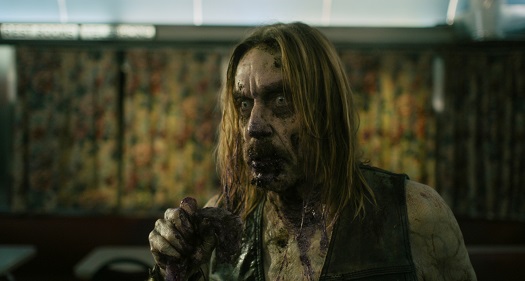 Film počinje izvrsno, pitoreskno, smirujuće - pratimo Billa Murraya i Adama Drivera kako se vozikaju po gradiću te primjećuju kako je unatoč tome što je po satu večer, vani još uvijek dan. Isto tako, kroz cijeli se film u dijalozima izvrću reference na brojne popularne filmove, redatelje (pa čak i na Jarmuscha), svjetske događaje...mogu reći da je to jedna od pozitivnijih stvari u filmu, poglavito zato što je uvijek užitak vidjeti Murraya u svojim blesastim gestama, istupima, ulogama općenito. Ima tu i referenci na njegov Zombieland također. Kako radnja odmiče tako se susrećemo s brojnim drugim glumcima i likovima - Tom Waits, Steve Buscemi, Selena Gomez, Chloë Sevigny, Danny Glover, RZA, Tilda Swinton kao škotska samurajka je nešto najbolje oko ovog filma itd....isprepliću se raznorazne situacije te se likovi kad tad susreću u siromašnim količinama akcijskih scena. U svoj toj atipičnosti film ima i dosta klasičnih scena prepoznatljivih za zombie filmove, a upravo zbog lošeg miksanja neobičnih, bizarnih s onim klasičnim scenama, razumijem nezadovoljstvo kod većine gledateljstva i kritike. Jednostavno film nije dobro posložen i vrlo neobično za reći, ali uspijeva čak i u svojih nešto više od sat i pol trajanja biti monoton i dosadnjikav. Povrh svega toga, očigledno je da se podosta novaca uložilo u dovođenje glumaca, a nešto sitno, sitno u CGI efekte i šminku, stoga su zombiji ovdje, iako vjerojatno namjerno, prilično loše izvedeni i nezanimljivi. Film svaku svoju situaciju, rupu u scenariju, loše poteze može staviti pod krinku trasha, satire, crne komedije ili humora, no vidno je kako mu to ne uspijeva. Zatim, pojava još jednih bića iz horor filmova pri kraju filma....maaan, you've gone too far...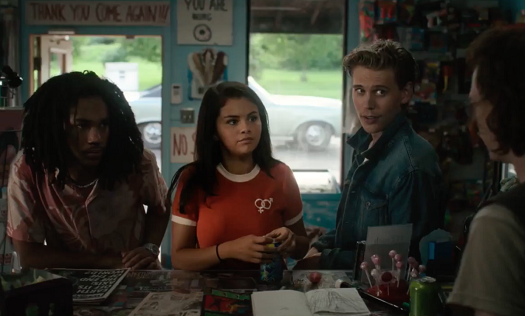 The Dead Don't Die navest ću kao jedno od najvećih razočarenja godine upravo zato što sam previše, ali stvarno previše od njega očekivao. Nazvat ću to vlastitom greškom, no što više očekivati kada imate na pladnju takav stellar cast, takvog redatelja i tonu opcija? Nitko ne bi očekivao da će se izvući ono najmanje iz njega. Nažalost, težak promašaj s tek nekoliko blistavih trenutaka.