Sve u svemu: 3 / 5

Više o filmu: Imdb.com
Video

Mlada vrhunska glazbenica Charlotte nakon tragedije u obitelji odluči se vratiti u svijet glazbe, no njenu ulogu vrhunske čelistice u prestižnoj privatnoj akademiji preuzela je jednako talentirana Elizabeth. Stvari počinju ići u totalno krivom i zlom smjeru nakon što se dvije čelistice nađu međusobnom sukobu koji počne ići u neželjenom smjeru sa šokantnim posljedicama...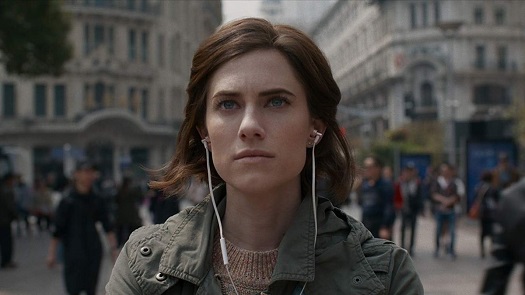 Netflix je prije nekoliko mjeseci objavio film The Perfection, "glazbeni" psihološki triler-horor redatelja Richarda Sheparda. Riječ je o filmu koji, pored glavne teme, obrađuje i pitanje perfekcije, gdje se na bilo koje načine mlade i talentirane ljude i djecu pokušava učiniti vrhunskima i nedostižnima, što često zna otići u potpuno krivom smjeru, kao što to znate i po pitanju sporta i ostalih stvari. Primjerice, od 15 talentiranih ljudi, samo će jedno isplivati i samo će jedno dobiti zaslužan prestiž, a osobe se moraju (doslovno) krvavo potruditi, odricati i prijeći preko svega kako bi do tog cilja došli. To je jedan ne nužno samo problem današnjice, već je duboko ukorijenjen oduvijek. S obzirom da je riječ o ženskoj verziji 2Cellosa, logično je da će ovakav film sadržavati i soundtrack klasične glazbe, što je odlično koncipirano u uznemirenost i nelagodu koja prati razvoj naracije. Osim toga, znate kako opera može zvučati jednako zanosno i vedro, kao i zlokobno i tmurno (Hannibal serija). Radnja se odvija u kineskom Šangaju, gdje naša glavna glumica nakon smrti majke odluči ponovno prodisati i ponovno kontaktirati svog učitelja Antona (odličnog Stevena Webera - remake The Shining), a zatim upoznaje i Elizabeth, tihu patnju koja će joj kasnije postati fokus u životu. Da ne spoilam previše, moram naglasiti kako je film prilično nelinearne naracije, interesantnih prijelaza u radnji i dojmljivih kadrova, koji potiču dodatne psihološke elemente filma. Iako je na trenutke potpuno nelogičan i rupast, The Perfection je prilično atipičan i solidan uradak.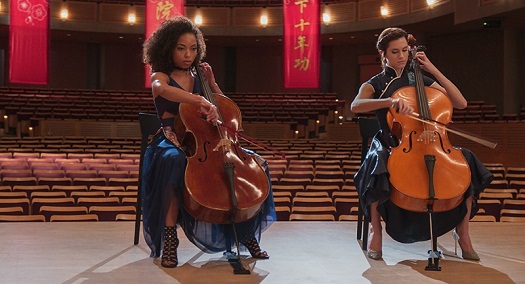 Alison Williams glumi protagonisticu, a već smo je mogli vidjeti u odličnom Get Out, dok je i ovdje odlično prenijela ulogu nesređene, naočigled histerične osobe. Film je podijeljen u nekoliko poglavlja koji vas pobliže upoznavaju s vremenskom lentom slijeda događaja, a ukoliko ste ovdje tražili nekakav scary film - to nećete dobiti. Nema horor elemenata prvih pola sata dok ne krene odlična i uznemirujuća scena u busu (jedna od najboljih u filmu), a poruke oko ljudskog ponašanja prenose se kroz čitavu radnju putem zanimljive moći sugestije. Kasnije dobivamo i osvetoljubivost, pohlepu, zlostavljanje, zlo u globalu...ovo je jedan od filmova koje vam ne smijem previše spoilati, no rado bih vam prenio uznemirujuću atmosferu koja se događa u zadnjoj polovici filma. Zanimljiva je stvar što film ima i nekoliko twistova te vam oni dodatno podižu cjelokupan dojam prikazanog. Što se mana tiče, ne mogu se oteti dojmu da su neke stvari prebanalno i pregeneralizirano napravljene, samo da se što prije poentira, skrene pažnja na bitno i da se što manje obraća pozornost na detalje. No, detalji su ti koji u psihološkim filmovima kroje okosnicu i bez kojih teško da se može navući gledatelja na empatiju, razvijanje emocija prema likovima te potpunu uživljenost u razvoj događaja. Kraj filma je napravio priličan bum i pozitivan ćavao u lijesu, uz nekoliko dobrih makeupova i obzira prema kvalitetnoj vizualnosti.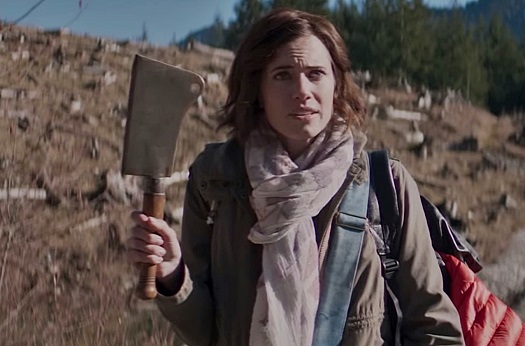 Uz odlično kadroviranje, glumu, mračne i bolesne stvari te dobru premisu i twistove morat ću ovom filmu dati čvrstu trojku, iako me nemali broj puta nekoliko stvari zasmetalo, prvenstveno njegova nelogičnost u pojedinim segmentima. Nevertheless, za ljubitelje psiholoških triler horora, vjerujem da je ovo prikladan uradak za vas. A moći ćete čuti i neke lijepe klasične kompozicije, što ne?